This past week CIC held the December Graduation – the final graduation of 2019.  It was a spectacular event filled with parents who were excited to see their child walk across the stage to receive their diploma.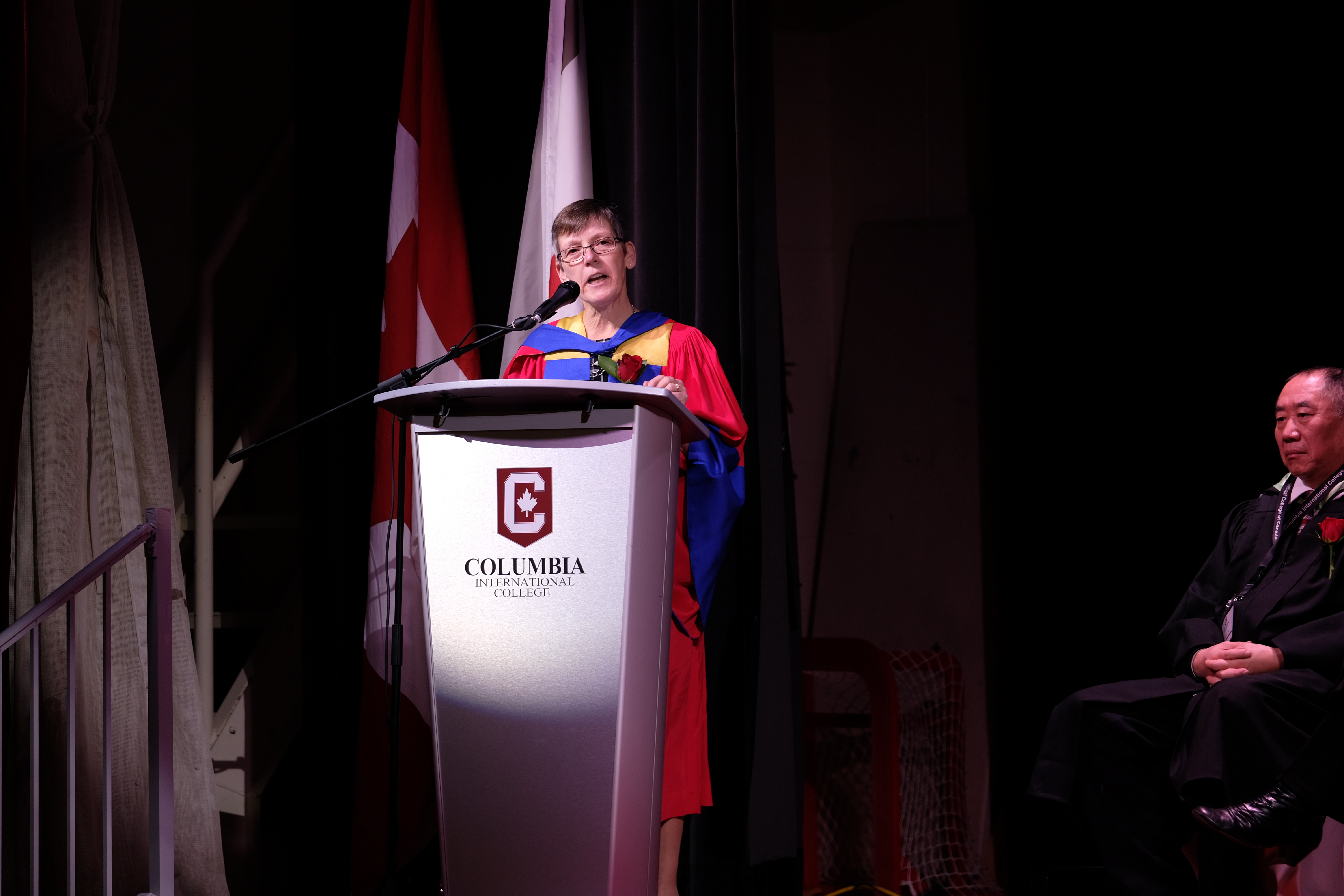 Keynote Speaker Dr. Lori Livingston (Provost and V.P Academic) from Ontario Tech spoke a remarkable speech for the graduates.  Dr. Lori Livingston is a noted university administrator and scholar, whose research has spanned a broad range of topics including computer-based learning, the human-computer interface, clinical biomechanics and most recently her Social Sciences and Humanities Research Council (SSHRC)-funded research program in the area of sport officiating.
Vice Principal Diana Reid spoke to graduates in a moving speech that discussed the idea that it is okay to not be perfect.  It is through learning from failures that students will find triumph and they will find success if they keep moving forward.
The Valedictory Address was conducted by Ruoxi Li who arrived to CIC in January 2019.  After only one year as a CIC student, Roxy became a prominent member of the Model United Nations, representing the school at the McGill University Secondary School United Nations Symposium.  In addition, she won the Best Delegate at the Columbia International College Model United Nations Conference.  Roxy was also on the Character Education Executive Leadership team and accumulated nearly 100 hours of community service.
In addition, the 2019 December graduates earned a total of 6,485.5 hours of community service!
It was a remarkable sight to see students receiving admissions from some of Canada's top universities.  Students received numerous scholarships from CIC's university partners!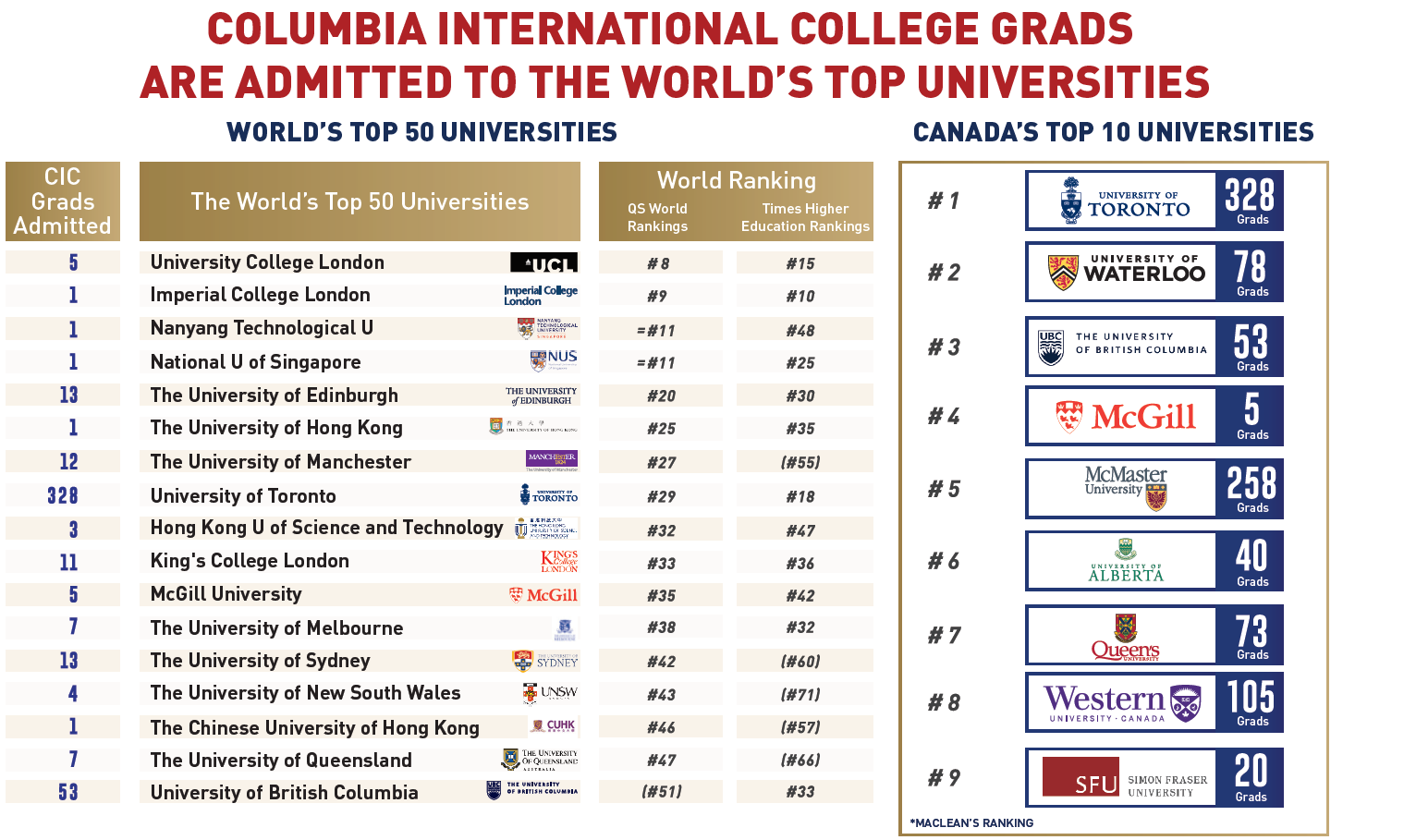 In attendance were parents who flew from across world to join in the celebration of their son or daughter's achievement in graduating from high school. Parents and friends cheered on in the crowd when names were called upon.
The ceremony was catered by world renowned Chartwells.  Over the years Chartwells has provided students and staff with delicious and nutritious meals.   There was a variety of delicious foods for guests to enjoy.  There was a wide range of pastries, meats, vegetables and appetizers for everyone to enjoy!