Uniqu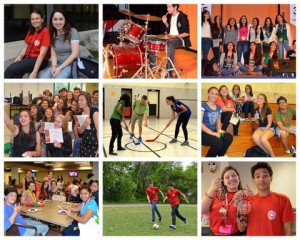 e adventures, sightseeing, and making friends from around the world are just some of the things our summer campers can look forward to in the upcoming weeks.
Columbia International College's Learn English and Discover Canada Summer Program welcomes hundreds of campers from around the world each summer.
During their time in Canada, campers will learn English, explore Hamilton, Ontario, and Canada, and most importantly, have a fun and safe adventure. Highlights of the program include visits to:
• Niagara Falls & Niagara–on-the-lake
• Toronto (CN Tower, Marineland, Medieval Times, Rogers Centre and more!)
• Bark Lake Leadership Centre
• Montréal & Ottawa
More about camp
Columbia's ESL summer camp program is a unique opportunity to practice English, explore Canada, and meet people from around the world. 3- 4 week programs are available for juniors (ages 9-14) and seniors (ages 15-19). To learn more about Columbia's Summer Camp program click here.
Stay connected 
See how summer campers are spending their summer,
• follow them on Twitter, or
• visit their blog.