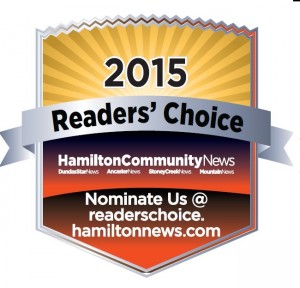 Nominate Columbia International College for a 2014 Hamilton News Readers' Choice Award! Columbia received a nomination in the category of "Private School" and is one of 14 nominees.
The Hamilton News Readers' Choice Awards is "an annual survey completed by local residents that recognizes local businesses for products and services in Hamilton, Ontario."
How to submit a nomination
To nominate Columbia, follow the steps below.
1. Visit the Hamilton Community News Reader Choice Awards online;http://readerschoice.hamiltonnews.com/
2. Select Business or Service
3. Select Private School
4. Nominate COLUMBIA INTERNATIONAL COLLEGE (it is the third choice)
Nominations can be submitted until January 11, 2015.
In October, Columbia was voted Best Private School in the 2014 Hamilton Spectator Readers' Choice Awards.
Thank you for supporting Columbia!