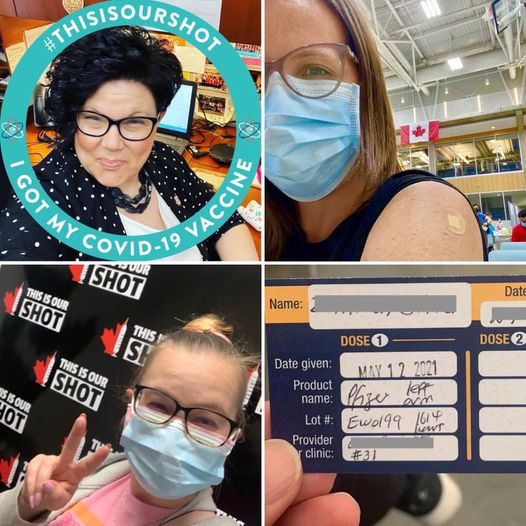 "We now rank number three in the G-20 in doses administered per capita," said the Prime Minister on Tuesday, May 25, 2021 
Canada's Prime Minister Justin Trudeau indicated that "almost 50 percent of eligible adults have received at least one shot." 
He confirmed that "by the summer, we'll have enough vaccines so that every eligible Canadian will have gotten their first dose." 
Ontario Plans Re-opening As COVID Trends Downwards  
 With vaccination going steady in Ontario and the rest of Canada, vaccines are also available to youth as young as 12 years old, the province is preparing for a safer summer with fewer restrictions: 
In-person classes, and increased number of allowed outdoor and indoor activities

 

Lockdown restrictions on Outdoor Recreation have been lifted

 
As vaccination rates go up amongst eligible age groups, Ontario has a 3-Step Re-opening Plan ready to ease lockdown restrictions and re-open businesses: 
Step 1 – at least 60% of adults vaccinated with one dose

 

Step 2 – at least 70% of adults vaccinated with one dose and 20% fully vaccinated

 

Step 3 – 70 to 80% of adults vaccinated with one dose and 25% fully vaccinated

 
On May 22, Saturday – Outdoor recreation amenities opened and outdoor gathering limits increased to 5.  
On June 2, Wednesday – The current stay-at-home order ends.  
By June 14, Monday – based on current public health trends, Step 1 is expected to be in place.  
CIC's classes in the May session will remain online with live teaching until further notice.  
CIC Employees and Students Getting Vaccinated
Ontarians continue to be vaccinated in record numbers every day with additional vaccine shipments arriving often: 
All 

CIC employees

 are now eligible for the COVID-19 vaccine, which means that many of our employees have already been and will be vaccinated in the next few weeks.

 

CIC Students

 

18 or older 

are already eligible to get their vaccines.

 

Starting May 31st, 

CIC students

 between the ages of 

12 and 17 

will be eligible to get vaccinated as well.

 
CIC has own COVID-19 Test Centre for Better Safety
COVID-19 PCR testing is currently being used for:  
Our students in quarantine, students who are not feeling well, and

 

 

Our staff that need clearance or surveillance before reporting to work

 
Our Medical Team has newly launched rapid COVID-19 PCR testing devices in all CIC Residence and Academic buildings. 
The devices give us the ability to test staff and students for COVID-19 whether they are symptomatic or asymptomatic. It gives the test results in 15 minutes on the spot. 
We are using these devices as an extra measurement of safety and protection for our students and staff.  
CIC's Nurse Supervisor May Kim is confident that the device brings many benefits to the CIC Community: 
 "We now have the benefit of getting the results within 15 minutes of performing the test so we can act faster depending on the results. This decreases the number of days that will take for us to perform contact tracing if there is a positive case. This test provides better protection for our students and staff by screening."