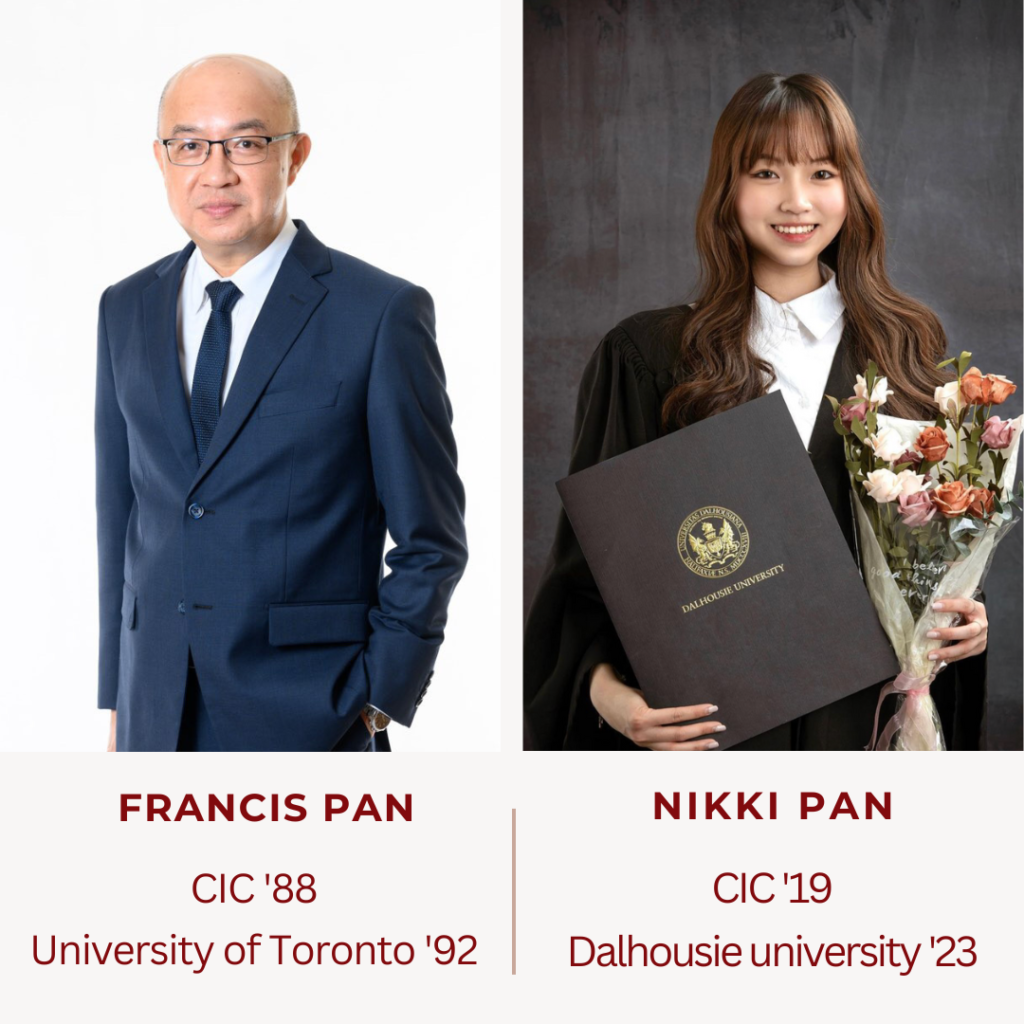 The apple doesn't fall far from the tree. We are excited to share the incredible success of the Pan family, who have placed their trust in our Total Care Education for over three decades!
In 1988, Francis Pan graduated from CIC and continued his education at the University of Toronto. 30 years later, he proudly enrolled his daughter, Nikki, at CIC. Following her successful graduation from CIC in 2019, Nikki pursued a science program at Dalhousie University.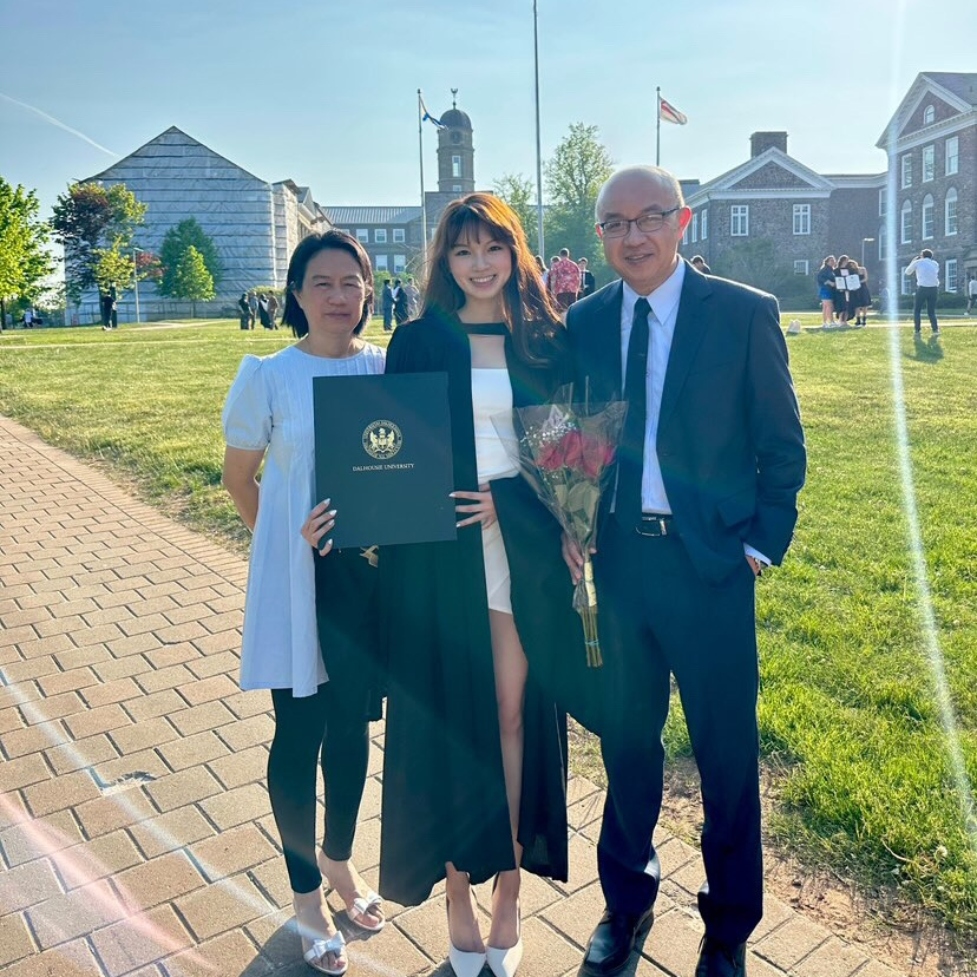 The recent family reunion at Nikki's graduation ceremony, held two weeks ago at Dalhousie University, served as a genuine testament to the transformative power of education in Canada.
Francis Pan:
It was a great journey at CIC. I cherish each and every moment I spent there. My experience at CIC 35 years ago could be very different from Nikki's, and CIC has changed a lot over the years. This could be only possible due to the consistent efforts put in by the school. I am so grateful to all the CIC teachers and staff for providing the best education.
Nikki Pan:
My experience at CIC has been amazing. Being an international student, I had the anxiety of adjusting to a new country at the beginning, but CIC has helped me a lot throughout the years. Above all, I'm so grateful that CIC has given me the opportunity to explore my passions and pursue my dream!
Congratulations to the the father-daughter duo. We are immensely proud that their time at CIC has provided them with a strong foundation and equipped them with the knowledge and skills needed to reach their goals.