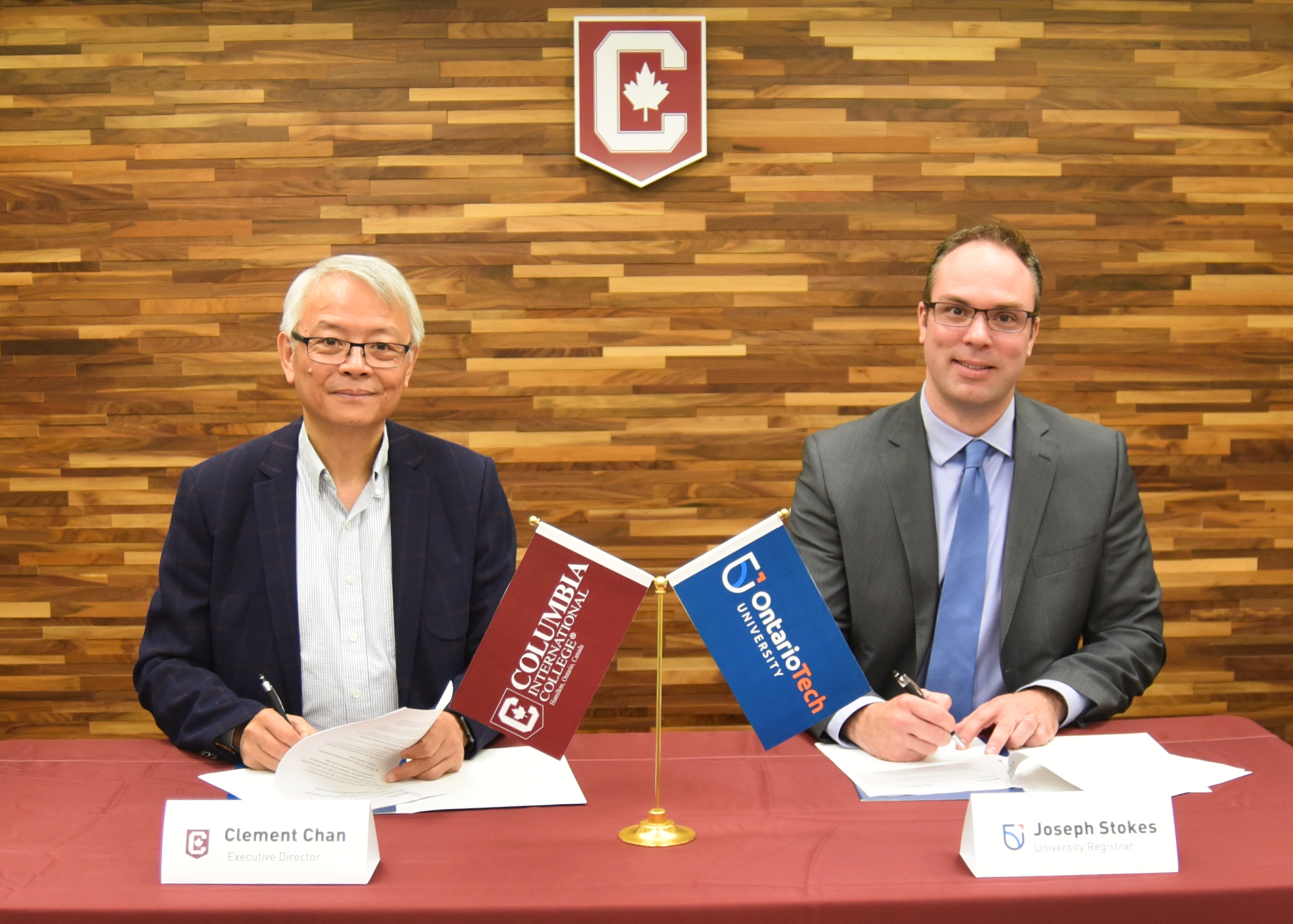 Columbia International College (CIC) is proud to announce a renewed partnership agreement with Ontario Tech University.  Ontario Tech University has consistently equipped their students and graduates to make a positive impact in the tech-focused world.
"We are very excited about our partnership with Ontario Tech University.  This is an opportunity for CIC students to be provided with guaranteed admissions, scholarships, and waiving of IELTS/TOEFL," said Clement Chan, Founder and Executive Director of Columbia International College.  "We look forward to our win-win partnership in the coming years."
Under the partnership agreement, the Ontario Tech University provides six admission scholarships to the top six CIC graduates who apply to Ontario Tech.  The scholarships will be awarded annually to graduates who apply and have been accepted for the September semester.  These scholarships amount to $30,000 in total for CIC graduates.
It is also noted that Ontario Tech University will waive the English requirement for CIC graduates who have achieved a minimum of 73% ENG4U course or a minimum of 70% in both the ENG3U and ENG4U courses.
Columbia International College was founded in 1979 and is Canada's largest boarding high school.  CIC has over 1,700 students coming from more than 70 countries around the globe.