On November 2nd, The Bark Lake Programs Team created a full day schedule suited to our objective and the group size of the operations team at CIC . The team was encouraged to work outside of our comfort zone when collaborating in smaller groups. We had the opportunity to have some friendly competition when we took part in the Bark Lake Scavenger Hunt. Teams needed to strategize in order to earn the most points before time was up.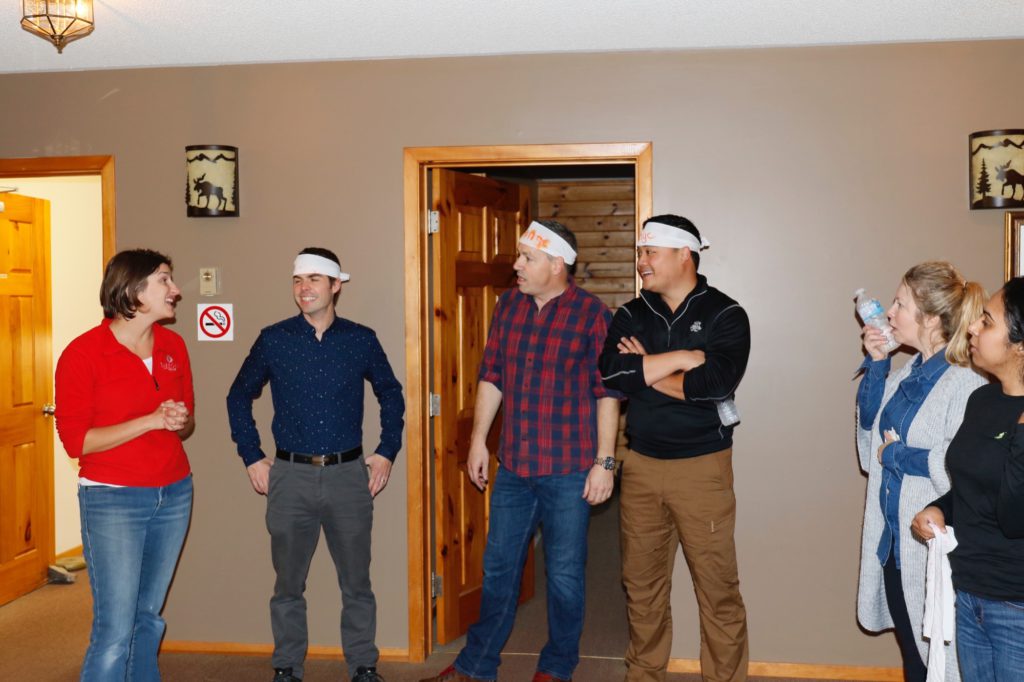 It was a great way to use each other's strengths and reconnect with colleagues whom we don't normally have the chance to work so closely with. As a Manager, it was an eye opening experience to see so many paths we can take, which all bring us to reach the common target. The team building event helped to create an awareness that all members in all roles are important and required to accomplish our goals. Having visited Bark Lake numerous times in the past, this was a great way to come together and see Bark Lake's site in a different light.
Bark Lodge Corporate Meeting
The newly renovated Bark Lodge is a great space for holding a collaborative meeting. The space can comfortably accommodate 25 people, including a smart TV for presentations.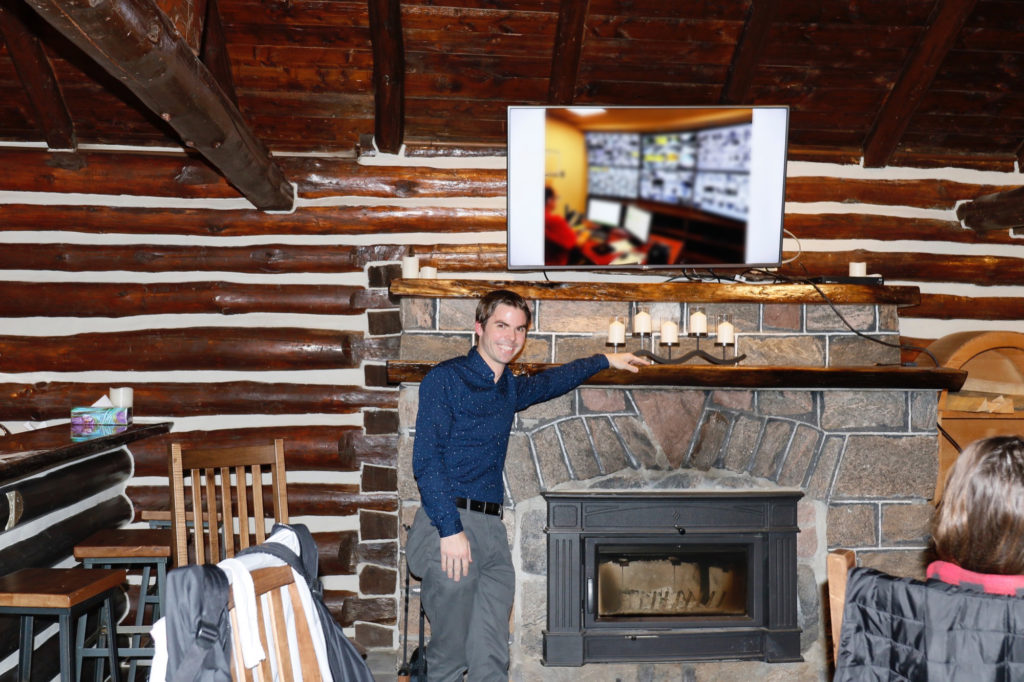 Stepping out of the typical meeting room, Bark Lodge offers something special with its rustic décor, fireplace for those chilly winter meetings, all-encompassing a corporate design for team building and collaborate thinking. With the peaceful surroundings and lakeside view, Bark Lodge provides a natural, peaceful setting to take breaks during one's meeting schedule.  Bark Lake staff set up the space wonderfully, enhancing our experience with custom morning and afternoon break selections accommodating all dietary requirements.
Conference Lunch
Bark Lake Dining Hall Staff offered a custom and gourmet lunch buffet with options for all dietary requirements. The kitchen staff utilized healthy choices when creating the menu which was nothing short of delicious for everyone's palate.
There was something of choice for all guests. With a very pleasant customer experience, we are waiting to schedule the next event at Bark Lake.
—-
Browse through our Bark Lake gallery below (Please note some of the wild life pictures were captured earlier this fall).