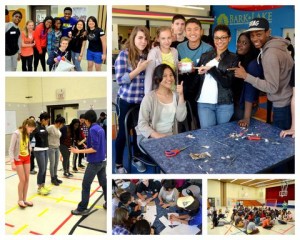 Leadership is a large part of the academic and extracurricular programming here at Columbia. We encourage leadership throughout our school and hold numerous leadership retreats to develop and prepare students for their roles in leadership positions.
This past weekend, Columbia held a Leadership Retreat on Saturday, May 31 for students currently involved in leadership roles. The Retreat took place in the Ainsliewood building and was designed to foster leadership skills amongst students. Along with attending workshops, students participated in activities that focused on;
o Team Building
o Conflict Resolution
o Communication
o Time Management
Leadership @ Columbia
Columbia's student leaders are responsible for organizing and facilitating a number of school activities and events ranging from welcoming new students at orientation to participating in community service events. For more information visit the Student Development Department in room S244.