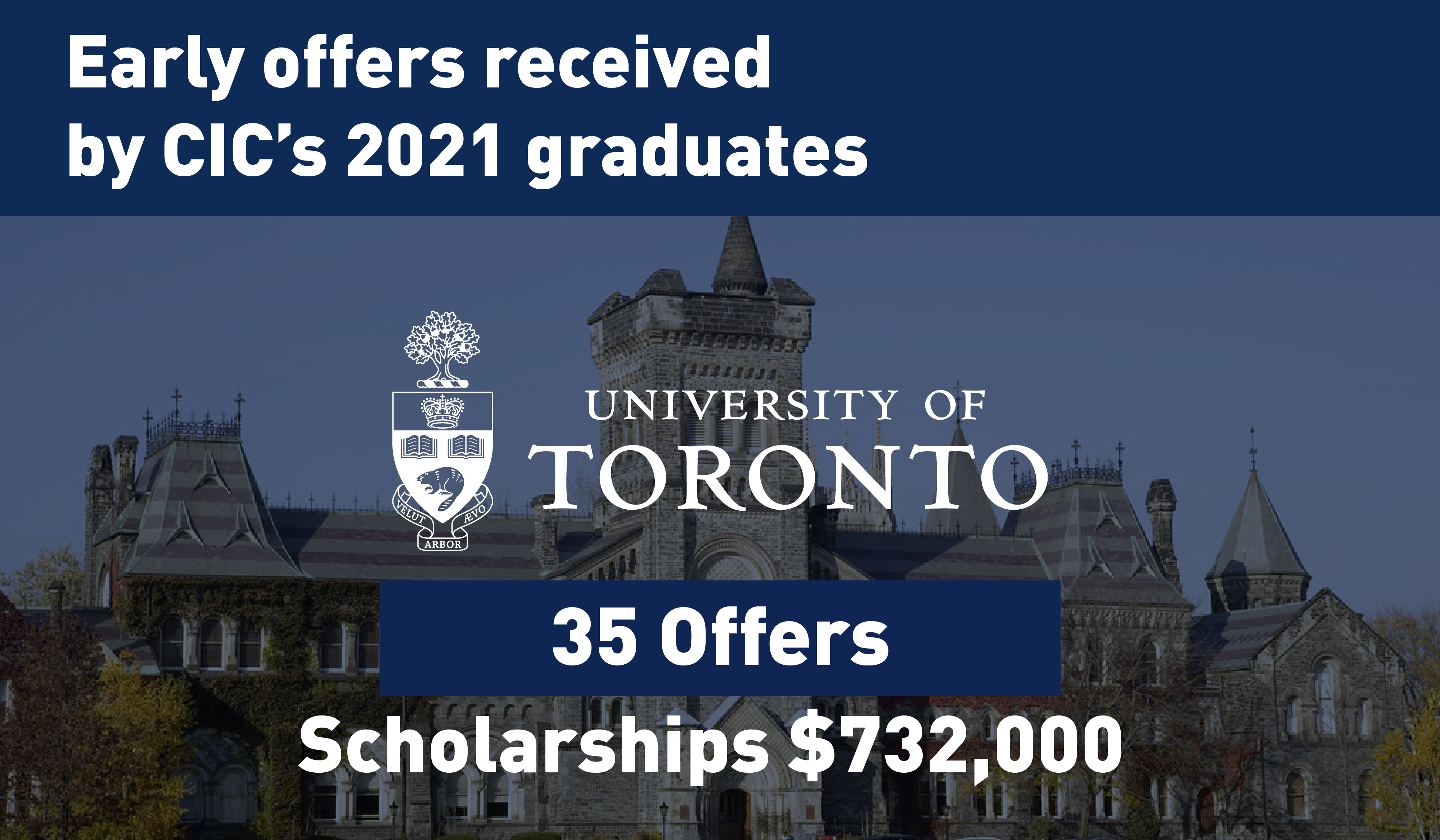 A total of 1.2 million dollars in scholarships have been offered to CIC May and June 2021 graduates so far! Admissions offers are coming in from Canada's top universities like University of Toronto, Waterloo and McMaster as well as Imperial College in London, University of Sidney, University of California and many more. 
As Spring approaches, Universities have begun sending Offers of Admissions and Scholarship Awards to Fall 2021 applicants. University offers are expected to arrive from now until July 2021.  
Some of the popular programs CIC students are admitted to are Engineering, Computer Science, Health Sciences, Business, Psychology and Arts. 
As of March 2021, s

elected

 

early 

admissions 

offers

 

received by

 

CIC's 2021 graduates
Scholarship offers to our 2021 graduates are totaling over $1.2 million dollars. (incorporate this title to the graphic below. Same look and feel. )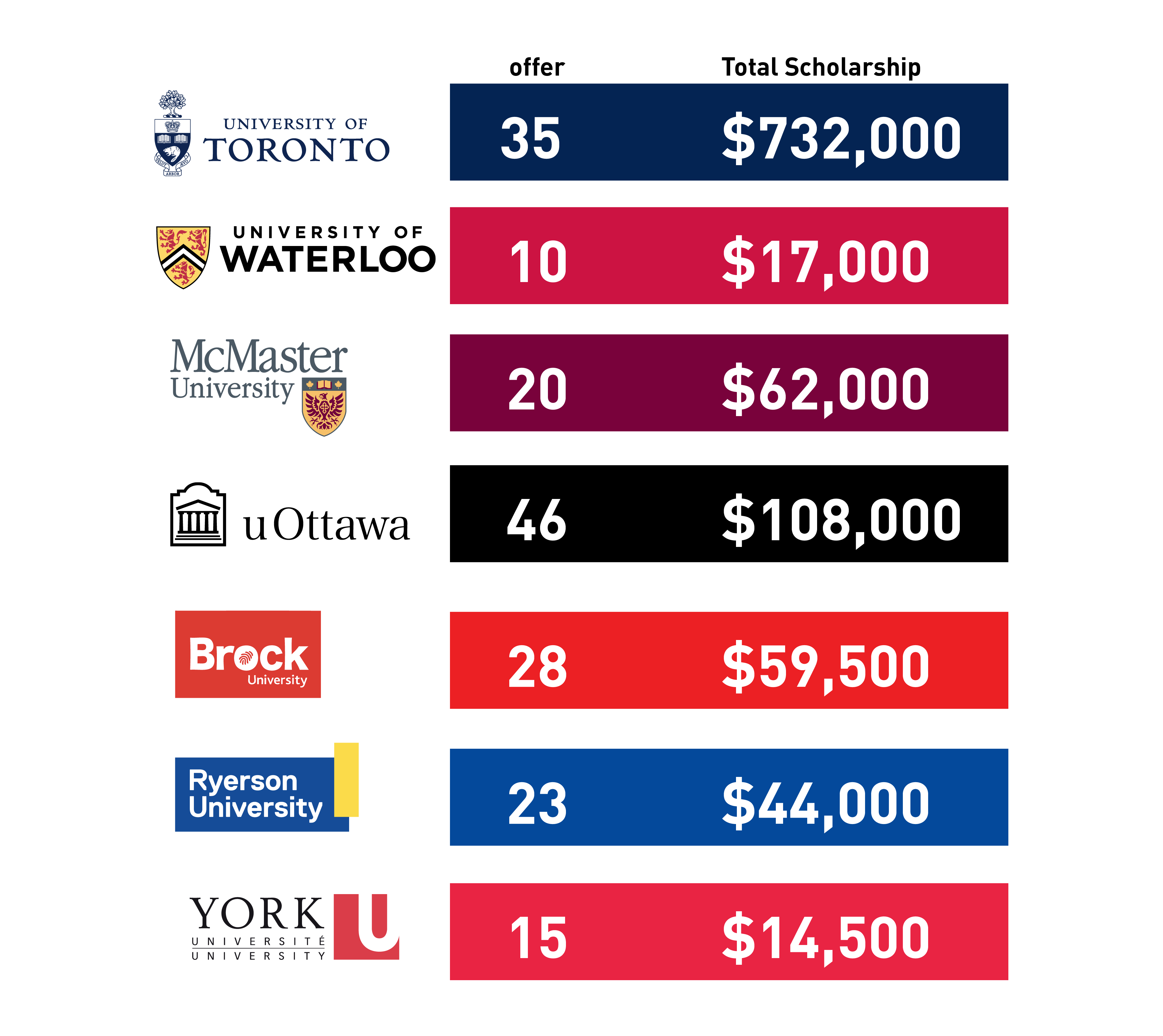 Our graduates are also receiving offers from universities from US and other countries

:

 
University of Sidney

University College of London

Kings College London

Imperial College London

Western Washington

University

 

University of Oregon 

($30,000 scholarship)

University of California 

– 

Davies and Irvine

University of Washington Tacoma

California State University 

– 

Sacramento

School of Visual Arts 

– 

New York City

Savannah College of Art and Design ($4,000)

Pratt Institute – New York City
In 2019-20 CIC Graduates Were #1 in Admissions to Top Universities
According to university reports, more Columbia graduates are accepted to the University of Waterloo, McMaster University, and the University of Toronto than any other school worldwide. WATCH VIDEO 
CIC 2020 graduates were also #1 in Scholarships with $9.5 million (CAD) in university admission scholarships awarded.