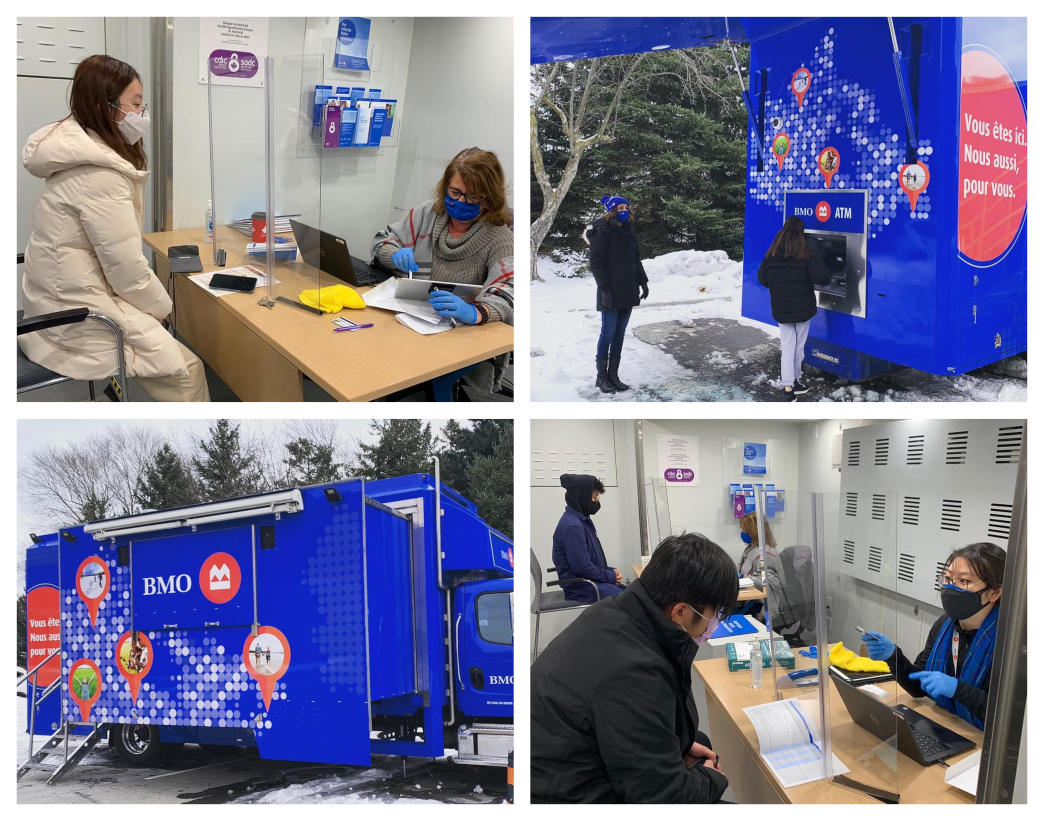 In partnership with the Bank of Montreal the CIC Total Care team brought a mobile banking session to Pine Residences. The idea was to support new students to open Canadian bank accounts in a safe and convenient manner.
The BMO Bus was parked at the Residence parking lot so students could have their appointments respecting social distancing and gathering limits with all the safety of personal protective equipment. 
Bank staff supported students with documentation and paperwork and the bus also had a bank machine (ATM) for students' convenience. There are also 2 BMO  ATM machines at CIC's main Academic Building, Ainsliewood.