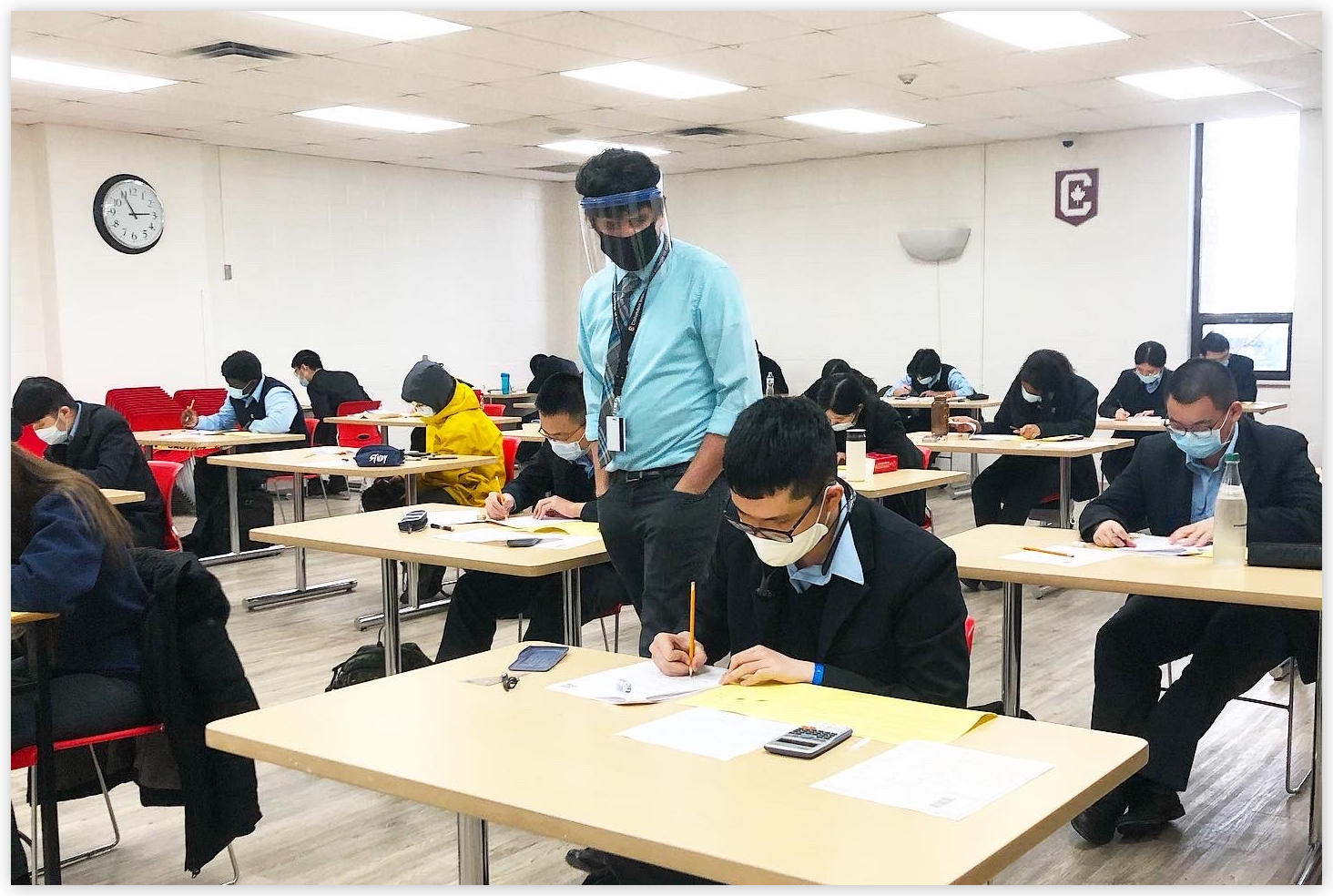 After weeks of preparation, a total of 53 in-person and virtual-learning students were able to write one of Canada's most popular math competitions – the Canadian Senior/Intermediate Math Contest (CSMC/CIMC). 
According to Tim Luymes, CIC Math Department Head, the results are expected to be released in mid or late December. He stressed that having fun competition and being able to participate is the most important part..
"We're excited to see so many students show interest in academic challenges and feel proud to be able to provide support in their educational journey!"
CIC Students are Among Top Performers in Math Contests
CIC has always been a hub for bright young mathematicians. Each year, many of our students achieve notable results in Canadian math competitions including CSMC, CIMC and the Euclid Contest. Many CIC students regularly perform in the top 25% of all global participants, with top achievers reaching above the 90th percentile.
Math Club Helps Students Prepare For Contest 
CIC is running a Math Club to help our contestants prepare, get familiar and be more successful in the math competitions.
In this year's club sessions, students are briefed on contest registration and changes to the rules due to the pandemic. Students have many opportunities to practice problems and questions so they know what to expect of the contests. A Moodle page with helpful resources allows for students to prepare even if they are not able to join the club in person. 
Now that the Canadian Senior and Intermediate Math contests are completed, the focus shifts to the next contests running in 2021. CIC students will look to prepare for the Pascal, Cayley and Fermat Math contests in February for Grade 9, 10 and 11 students, and the Euclid contest in April for Grade 12 students. Registration for these contests will begin in the January 2021 semester.