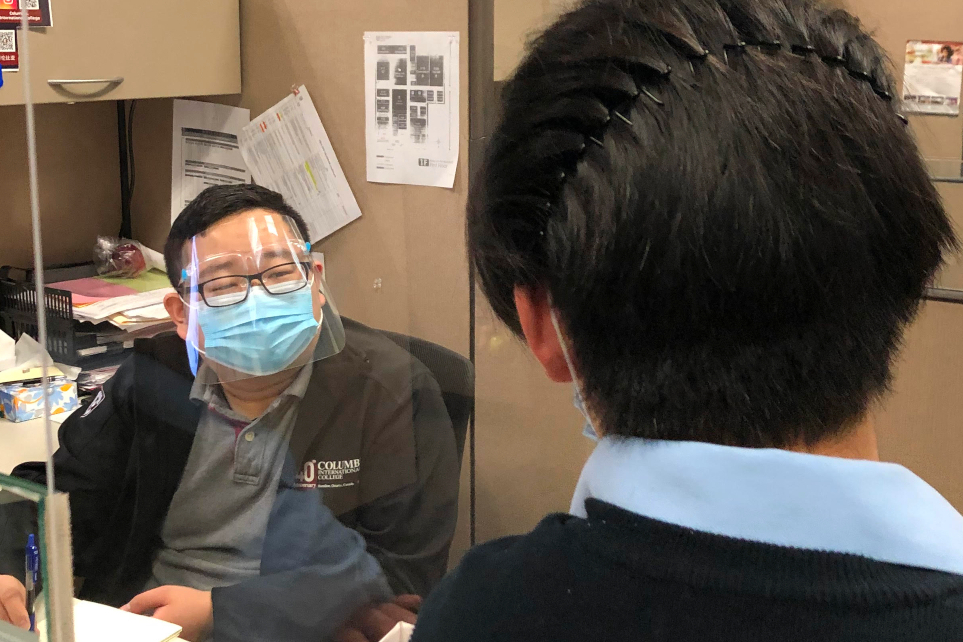 At CIC all staff are required to wear double layers of protection – mask and face shield or mouth guard and face shield – when meeting with students within 2 meters or while conducting indoor activities.
CIC's Safe School Committee is constantly monitoring the COVID-19 developments and adding new measures to the already robust Health & Safety protocols implemented since February 2020.
Part of the newest implemented measures was to make it mandatory for all staff to wear double layers of PPE (protective equipment) when interacting with students within 2 meters of distance or without the protection of a Plexiglas, installed on workstations and counters. 
Our Medical Team is also constantly educating students and staff on proper handwashing and other health and safety habits to protect everyone.
The graphic below has been widely displayed in Residence and School buildings and discussed with students during Medical Health and Safety presentations.