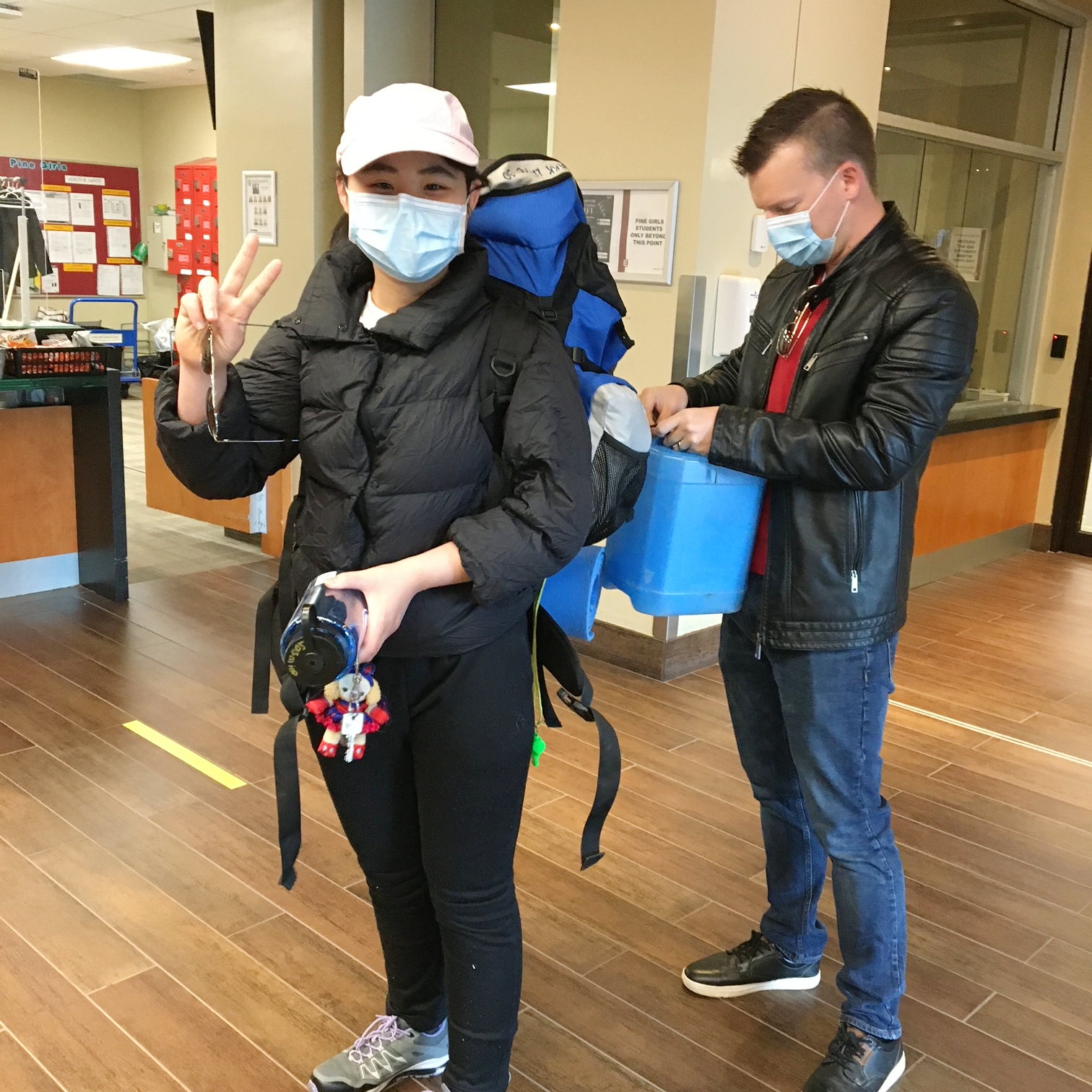 Boys and girls, part of the Duke of Edinburgh Bronze program will hike 11 kilometers while carrying their camp supplies, food and clothing. They will camp overnight, sleep in tents and cook on open fire at our Northcliffe campus.
Two groups will have their Duke of Edinburgh adventure trips this long weekend in Hamilton. Due to the COVID-19 pandemic, CIC's Student Leadership Development staff is running a modified version of the trip using a local trail and campground. The first group of 12 girls departed on Thursday, October 8 and the second one with 16 boys departs October 10.
During the trip on the Bruce Trail they will see the beautiful fall colours on the trees and a couple of Hamilton waterfalls. The group will set up camp at our Northcliffe campus where they will cook over an open fire and sleep in tents that evening. On day 2 they will hike through Grindstone valley to the Smokey Hollow Waterfall in Waterdown. Students will carry all of their supplies and collaborate as a team to reach their final destination. Great teamwork! Great fun!
Building practical skills and character
The Duke of Edinburgh program aims to give students a better understanding and appreciation of the natural environment. The program helps them to develop skills that will boost their confidence.These skills include collaboration in a group effort to plan, navigate, and execute all responsibilities.
One of the skills they need to develop is cooking! To support that our Executive Chef Steven Khor is running 2 separate workshops for the boys and the girls groups prior to their departure to show them how to cut vegetables, make pasta and be prepared to cook some main dishes during the trip.
Most regular meals are prepackaged to avoid contamination but in order to qualify for Duke of Edinburgh they have to prepare two meals. All of the prep work is done ahead of time by Chartwells to minimize contact with the food items. Students will need to add ingredients to the pot and the students who do the cooking will be wearing a facemask and latex gloves.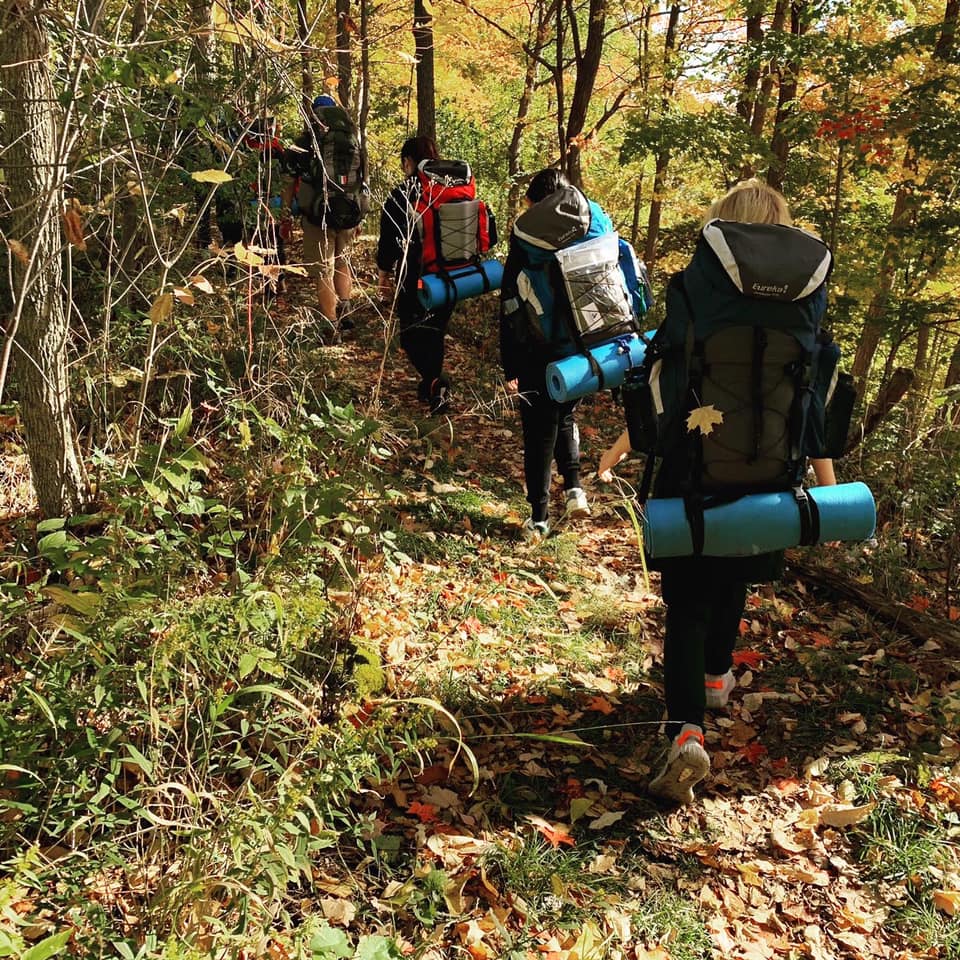 Staff supervision and Safety during the trip
The CIC staff running the two separate adventure trips have up to date First Aid Training and experience. They are equipped with the Bruce Trail App on their phones and have GPS tracking to determine their exact location as well as physical maps and compasses in case battery power is lost.
The groups will walk on the trail in single file, spaced approximately for social distancing and will wear face masks while hiking as well as buffs (cloth barrier) while sleeping. Two students will be sleeping in a 4 person tent, allowing for more room.
The Bruce Trail is close to major roads, and accessible to emergency personnel. When camping, CIC's Campus Safety staff will be present on the Northcliffe campus to provide added safety level. Students must check in 3 times per day with CIC staff not on the trip to ensure that all is well.
We cannot wait to share pictures and details of this life changing trip!