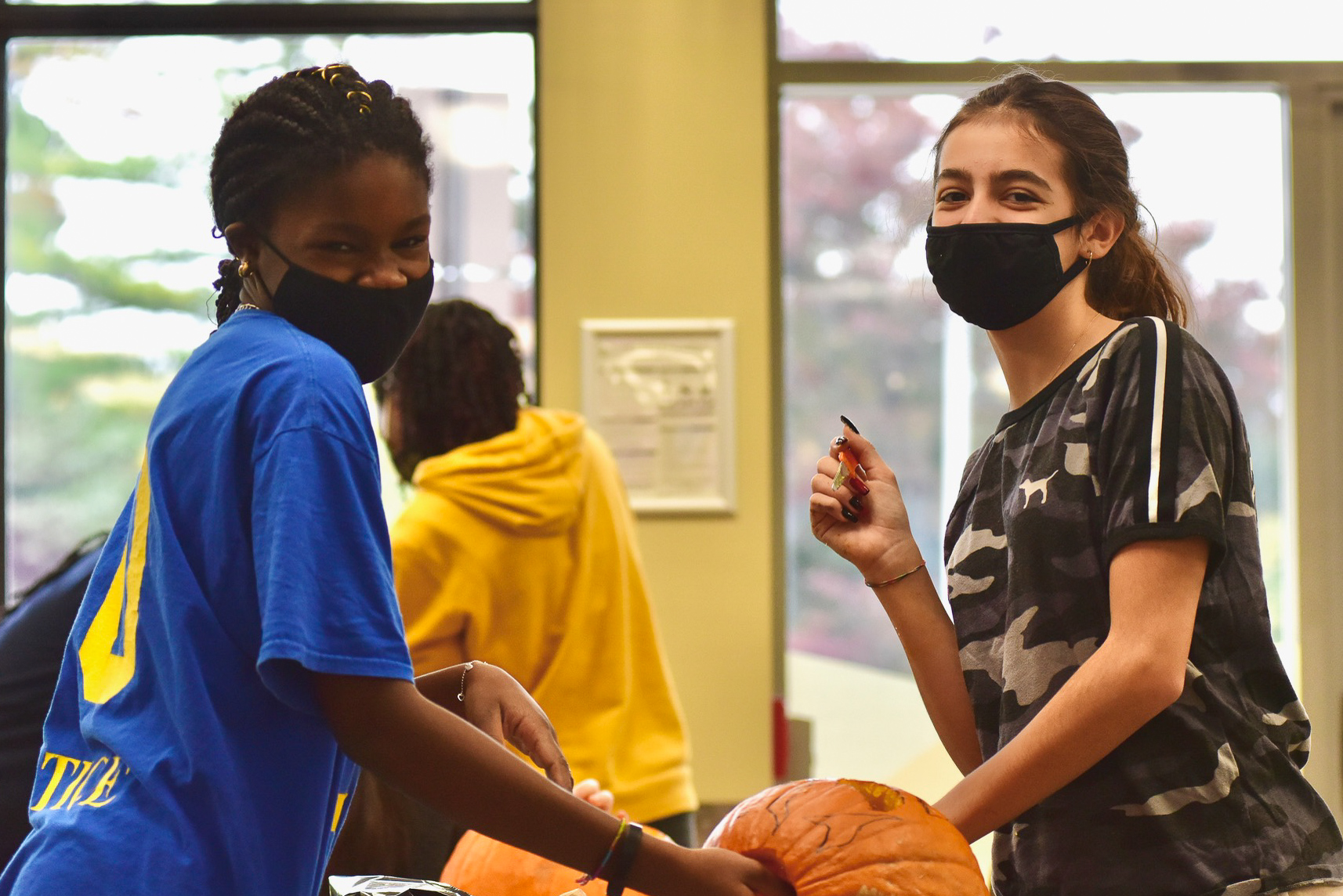 Student considers the academic atmosphere, interaction with teachers, and  deeper connections with friends the highlights of her experience at CIC.
Elina came to CIC in Grade 7 as part of the Junior Middle School program. She is now in Grade 9 and enjoys seeing and connecting with her friends every day in class, after school, and  in residence on the weekends. 
"Back home I would only see friends some weekends. I feel that the connections I make with my classmates here are stronger because we are together all the time."
Variety of Extracurricular Activities
Elina is currently signed up for Badminton, Study Hall, Leadership Committee and Arts activities. She enjoys that there is a variety of activities from which to choose. She is always looking forward to fun events like Pajama Day, Halloween Costume Contest and Movie Nights.
Just like most girls returning to the Residence right after class,, Elina gets off the school bus, leaves her belongings in her room, and goes outside. She likes the outdoor recesses and hikes with her friends, accompanied by staff. She also goes to the gym and finishes homework before dinner.
Elina enjoys the Residence facilities. 
"I have been to summer camp programs in Europe before and stayed in different student residences. My Residence in CIC is the best, it's very comfortable." 
She also likes that Residence staff are friendly and help her when needed.
Academic and Social Connections 
Elina says that the interactions in class with her teachers help keep her engaged. For her,  meeting the teacher in person is very important and positive for learning.
She also takes advantage of being physically in school and Residence to socialize with other students, respecting the social distancing and gathering limitations. 
"We study together in the study room; practice for presentation. I use the help of my friends in higher grades when I am choosing a topic for example."
For Elina, CIC is more than a school; it is the place where she met her best friend and created connections for life, with people from all over the world!