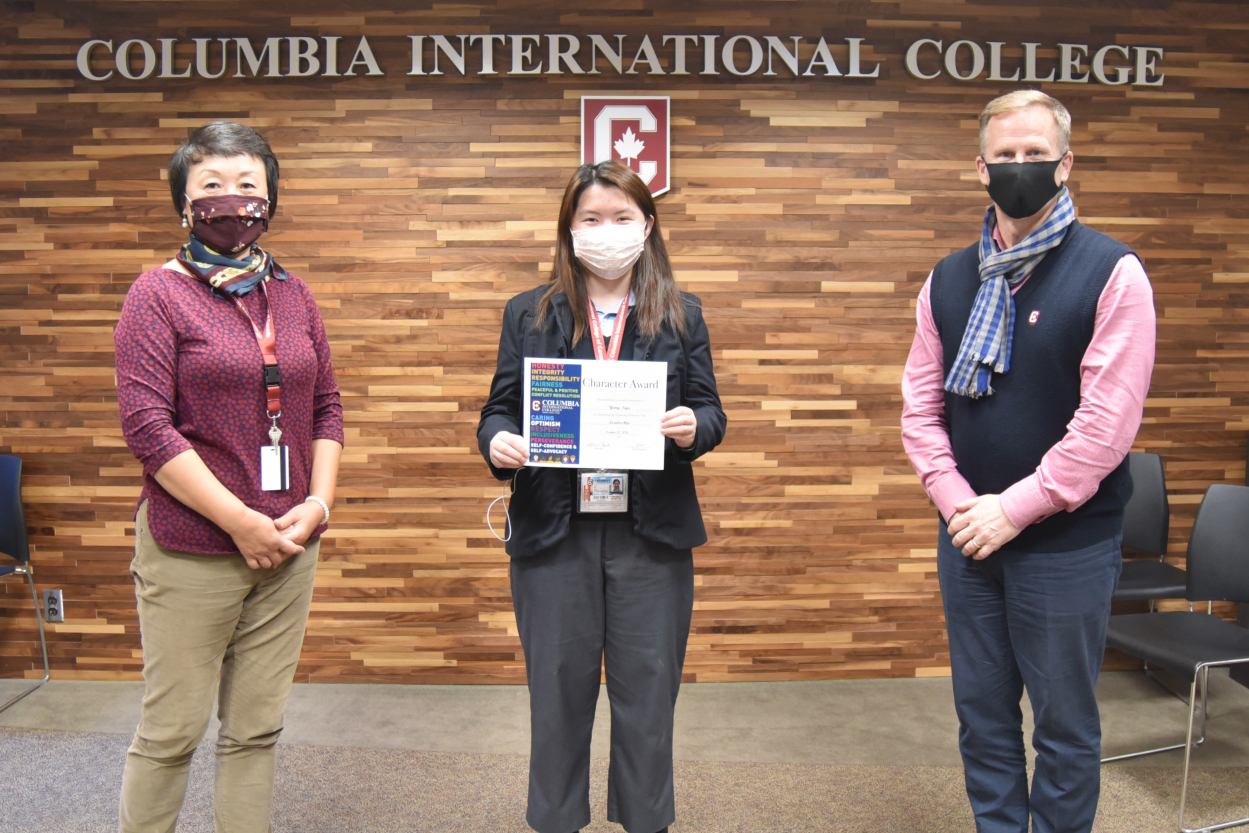 When Jade arrived at CIC in 2019, she was not confident in her English abilities. "I could not understand instructions in English." She was glad to have orientation in her own language when she arrived.
Building a Foundation with ESL
Jade started at ESLAO, the first level of our English as a Second Language program. Jade said her teachers contributed to her success by teaching her so patiently.
 "When I had questions my teacher would find different ways to explain until I could understand it. The tutors also helped me by providing examples and helping me write clearer."
Jade would encourage anyone starting in ESL to take advantage of the program not only to build their English foundation but to get used to the teaching style and education system, which can be different from what they have back home.
Successful Academic Performance
After going through ESL, Jade had success in her academic courses, including a 97% average in Family Studies. She is now much more confident in her English skills and ready to apply for university.
Learning and Growing Outside of the Classroom
When Jade heard from Ms. Melissa, from our Student Leadership Development team, that CIC had a community garden, she immediately signed up to participate. Her previous knowledge and gardening skills came from her grandfather who is an inspiration for her.
"In the spring I helped plant seeds and was monitoring the garden throughout the summer, watering the plants until we could harvest the fruits and vegetables to be donated to charity."
While working in the garden, Jade met friends from different countries and said she had the pleasure to share her skills with them. 
She worked in our Garden for two summers and helped collect 600 lbs of produce in 2019 and 500 lbs in 2020. Her good heart in giving back to the local community makes her a leader and we wanted to recognize it with a Character Award.
"Our thanks for everything she has done on behalf of the students. We are not just giving her an award, but also the pride of the teachers and staff."
Delicious Food to Support Learning
Jade told us that the highlight of her Residence life is the delicious food. She is a big fan of the lasagna and enjoys the special events like sushi dinners. Her favourite treats are the brownies and chocolate cakes.