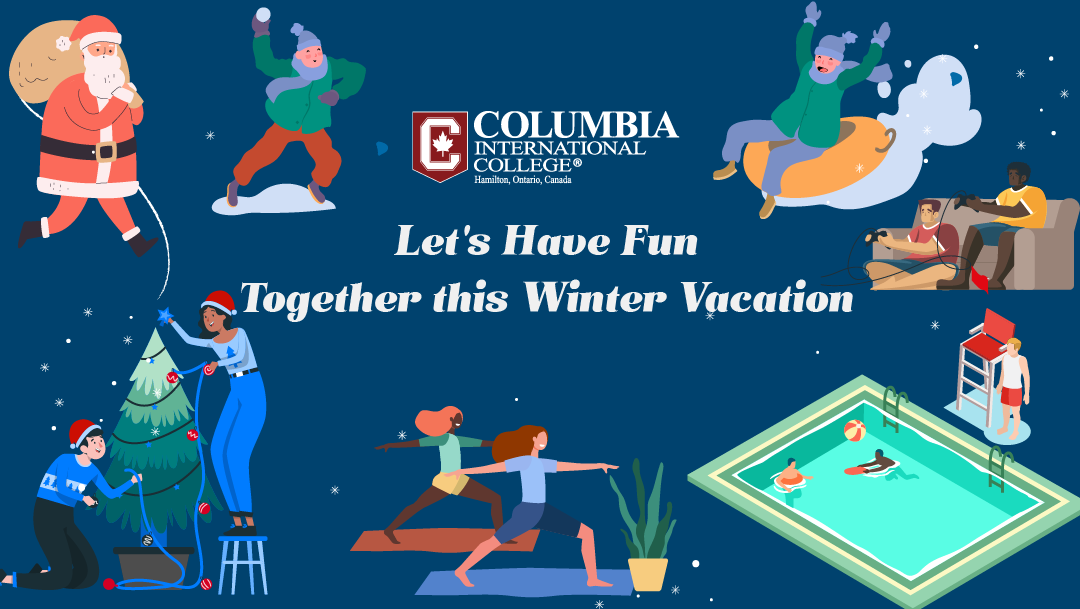 Winter Holiday activities will provide students with lots of opportunities to socialize, learn new skills, have fun and enjoy the school break with friends in the Residence. There will also be community service and IELTS/ Duolingo Workshops available. Student Leadership Development and Residence staff will be running daily activities for CIC students in Pine Boys and Pine Girls.
With the COVID-19 situation around the world, travel limitations and quarantine requirements upon re-entering Canada, many CIC students currently studying in-person and living in Residence have chosen to spend the Winter break in our Residences. Our staff will be running fun and engaging activities for every student to enjoy. 
There is a wide variety of activities planned including clubs, movies, indoor and outdoor winter themed games, supervised shopping trips (where possible) and much more. Students are already signing up and the full schedule of activities, meal and office hours can be found here.
IELTS and Duolingo Workshops
We will be offering workshops for students who wish to take advantage of the school break to prepare for IELTS or Duolingo exams. Workshops will be available for both in-person and remote learning students (those living outside of the Residence). Please note that all posted hours are EST (Eastern Standard Time).
See full schedule and how to register here.