A note from Steve Saunders (Principal, Columbia International College):
This past weekend (October 28), we hosted the first ever Columbia International College Model United Nations Conference.  We were very honoured to have The United Nations Association in Canada (UNAC) organize this conference exclusively for Columbia International College students.  This conference was an great opportunity for the Model United Nations Team to experience hands on learning and to further develop their situational skills.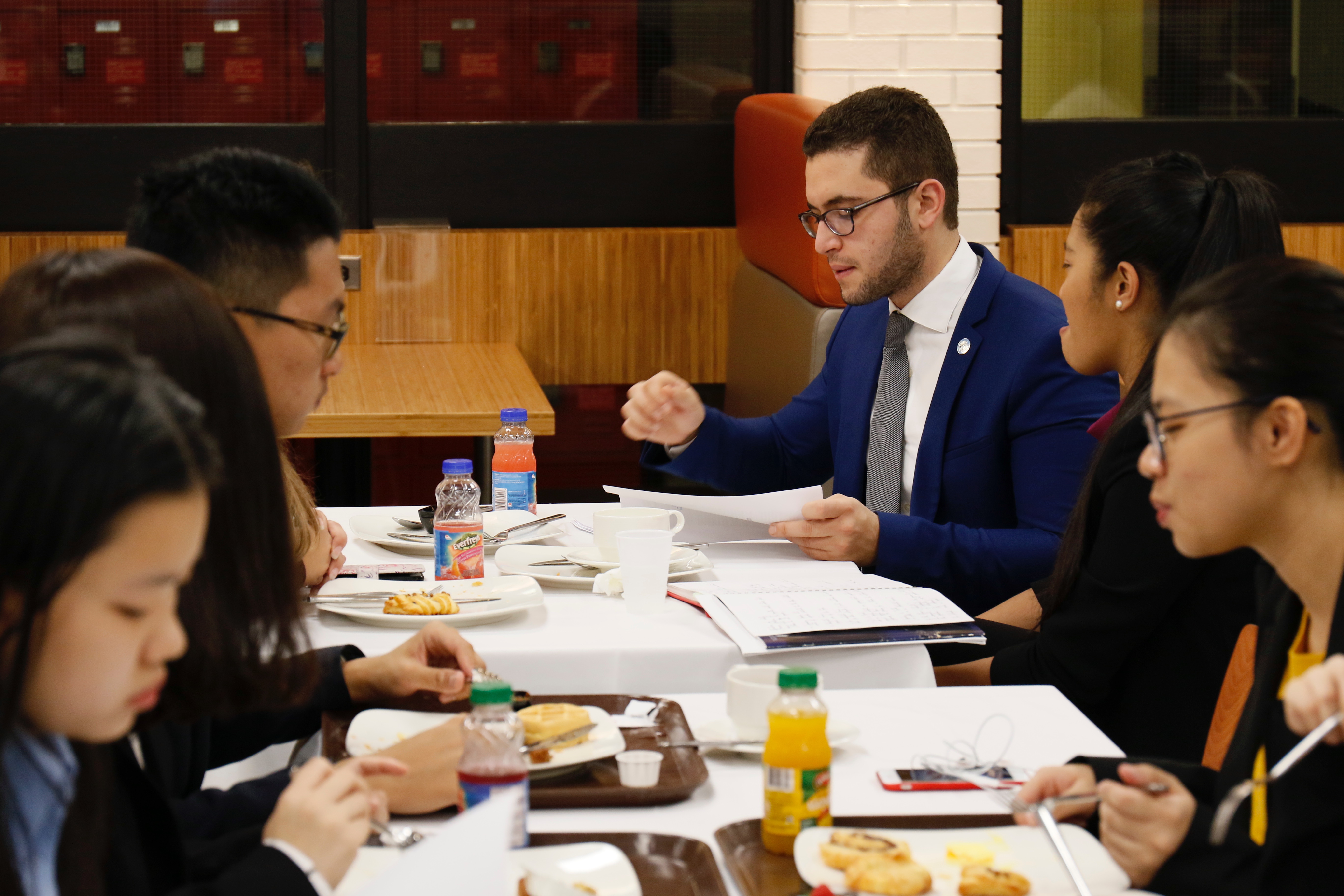 The conference was very successful, the UNAC members had only positive words to say about Columbia International College and our students.

This conference could have not been so successful if it wasn't for the hard work of the many departments of the school.  I would like to thank Maintenance Department, Housekeeping staff, I.T. Department, Campus Security, and Sodexo for making it a successful conference.
During the Conference the Model U.N. Team was divided into two small committees.  The United Nations Security Council (UNSC) discussed the use of defense weapons for target killings and the United Nations Environment Program discussed mitigating and adapting to climate change.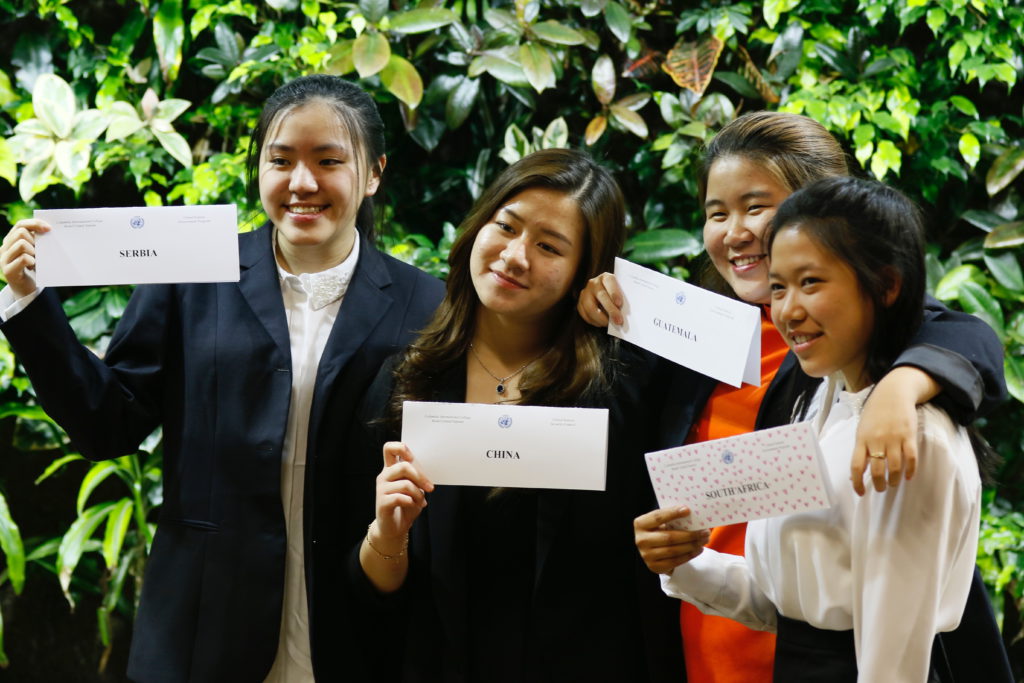 All the students displayed great passion while trying to resolve these two important global issues.  Among the students there were three students from each committee that stood out and were awarded for their contribution to resolution of the topics.
| | | |
| --- | --- | --- |
| UNSC | Best Delegate | Lechang Zeng (Charlie) |
| | Most Outstanding Delegate | Chimdinma Kate Chijioke (Chimdi) |
| | Honourable Mention | Anh Phuong Dinh (Alex) |
| UNEP | Best Delegate | Egor Sukhinin (George) |
| | Most Outstanding Delegate | Christiana Osei (Christie) |
| | Honourable Mention | Melike Celik (Mel) |
This conference was a very valuable experience for the Model United Nations Team in their preparation for the Change the World Model U.N. Conference that is being held at the United Nations Headquarters in New York City in March.
This was an exciting first step in the developing a strong relationship between Columbia International College and The United Nations Association of Canada.
---
Browse through photos taken at the Model United Nations Conference below!