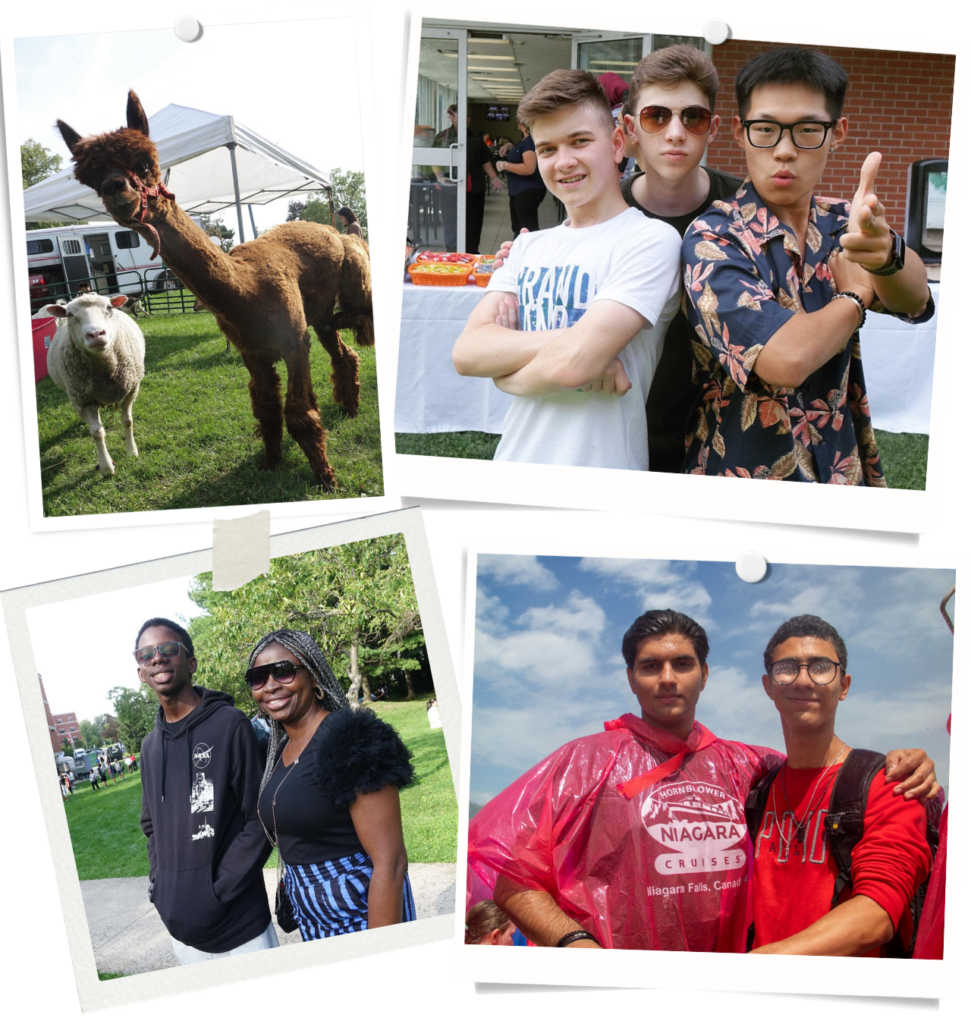 Columbia International College is thrilled to welcome new students joining us for the Fall 2023 Semester! The 6-day orientation has been a blast! The new students have received their ID cards, uniforms and new bank accounts,  enjoyed a BBQ Dinner and Petting Zoo just outside of the Residence and had a fantastic trip to the world-famous Niagara Falls.
A Delicious Tradition of BBQ Dinner
Exciting times at Pine Boy Residence as we kicked off the Fall 2023 Semester orientation with a yummy tradition! What's better than a mouthwatering BBQ dinner on your very first day here?
Hugs for Four-Legged Friends
Llamas, chinchillas, rabbits, goats, sheep … adorable petting zoo animals visited CIC to fill the orientation day with a lot of fun! The four-legged friends extended a warm welcome to new students and their families.
Epic Niagara Falls Cruise Ride
New students and their parents also enjoyed an amazing trip to Niagara Falls, experiencing the breathtaking natural wonder up close!  
Thanks to the Student Leadership Development Office and the Total Care teams for organizing such fabulous orientation activities!
Over the next few days, we will be providing new students and their families with all the necessary information to ensure a successful school year.
Please check your email inbox for the most updated orientation schedule.