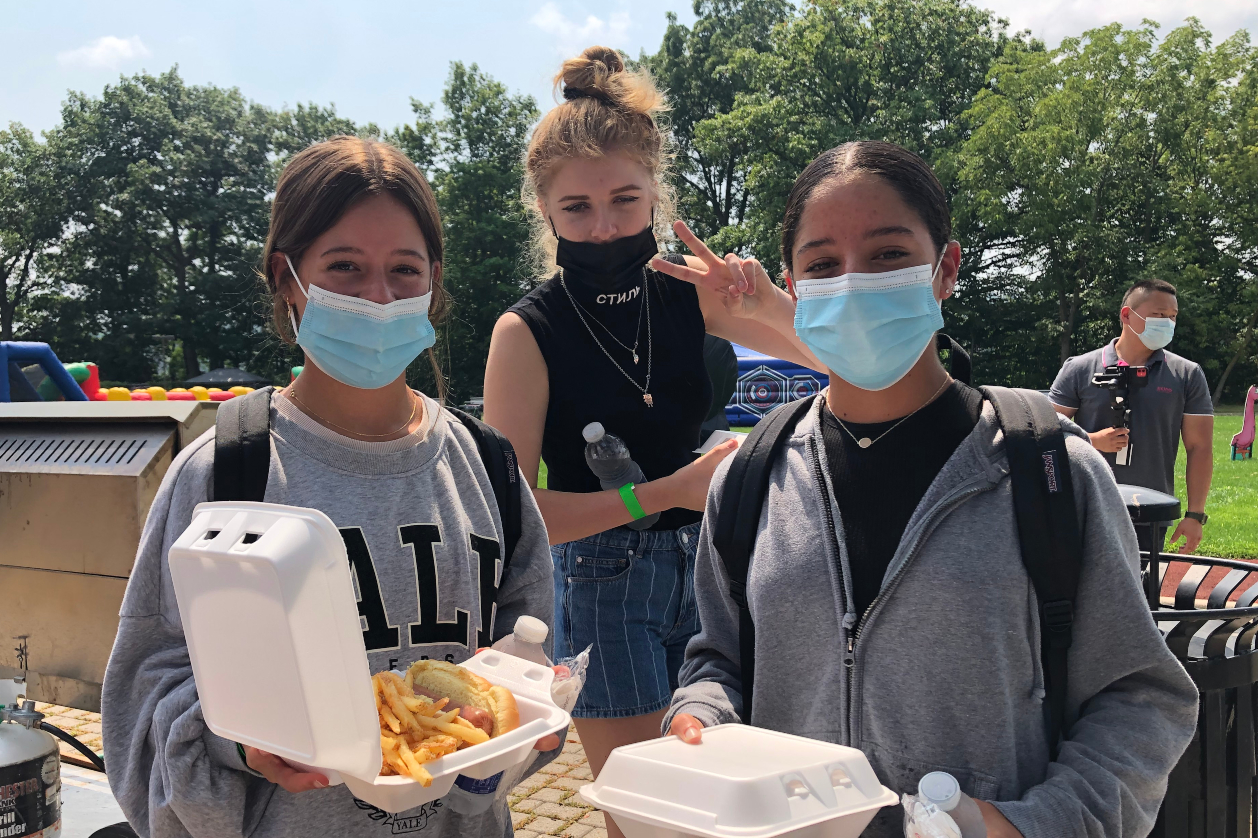 Plenty of opportunities are planned for new and returning students to connect with peers and make new friends! As soon as quarantine is over, CIC students living in Residence will join a Welcome Barbecue, Games Day, Niagara Falls, Adventure Trip and a 2-week School-Wide Olympics! The Total Care team is ready to roll out the events starting on Monday, August 9th.  
Welcome Barbecue to Meet CIC Staff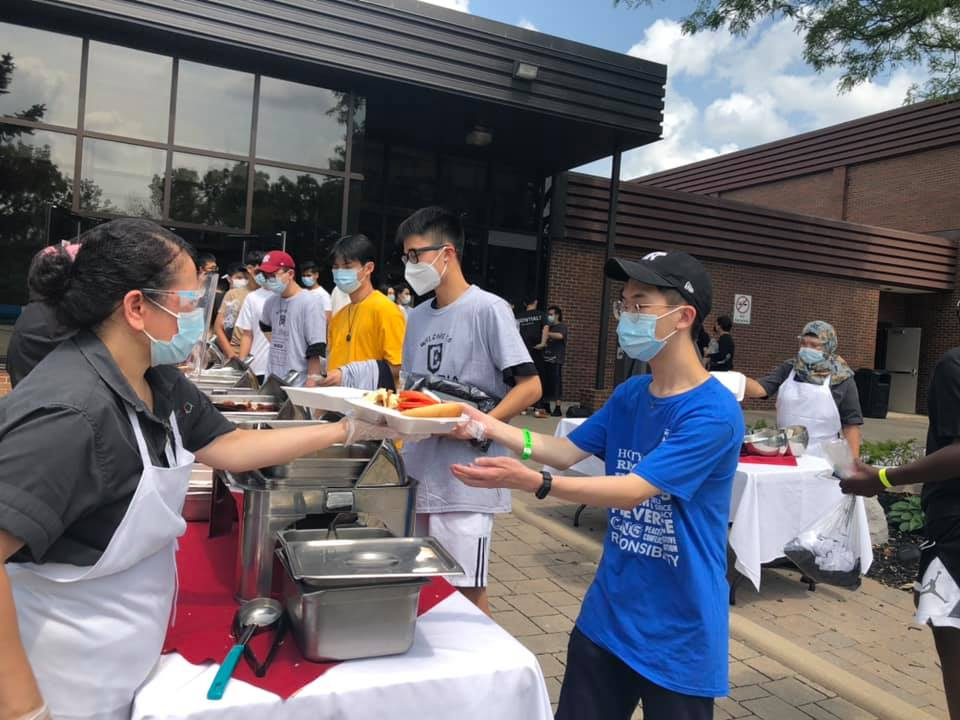 On Monday, August 9th all students living in Pine Boys and Pine Girls who have been released from quarantine will have a chance to visit Ainsliewood, CIC's main academic building to have orientation and tours, play games, and enjoy a barbecue lunch. 
Students will have a chance to meet other students, CIC staff, teachers and find out where their classes are. 
Weekly Shopping Trips
Starting on the same day, CIC staff will run weekly shopping trips on Tuesdays. All new students leaving quarantine will be automatically signed-up during their 7-day orientation that includes Uniform fitting, banking, tours and much more. This shopping trip will be supervised by staff and safety protocols will be followed. The trip is planned during the less popular hours on Monday to Wednesday to avoid crowded shoppers.  
CIC Olympics to Promote Teamwork & Friendship
CIC staff is excited to offer a two-week School-Wide Fun Olympics designed for students to get to know each other. 
Wednesday, August 12 to August 24

 

Includes escape room, games, dances, challenges and much more

 

All students will be divided into 24 teams and will compete over 12 different events

 
We hope all students have fun during the events and take the opportunity to connect with new friends and reconnect with former classmates.  
Fun Trips to Niagara Falls & Treetop Trekking
All students will also have the opportunity to enjoy special trips to one of the world's wonders, Niagara Falls and Treetop Trekking.  Building friendships through fun and games will let students relax and get to know Canada better.  
Games Day to Mingle with the Total Care Team
On Tuesday, August 24th, to close and celebrate the School Olympics, we will host games where CIC teachers and staff will play together with students. It's going to be a fun challenge and great opportunity for the Total Care team to mingle with new and returning students!