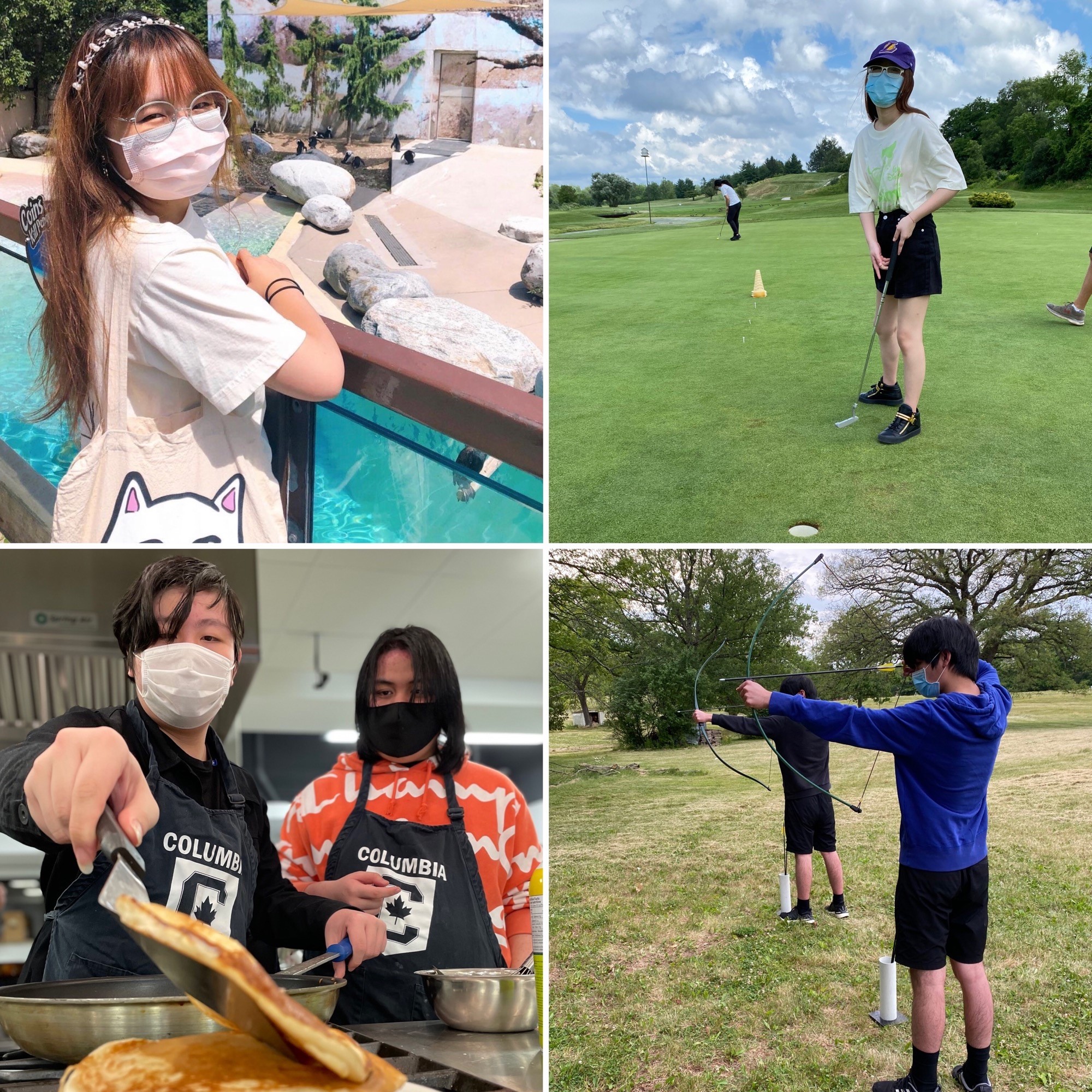 Starting this week, CIC students living on campus can join fun and educational summer camps where they can learn new skills like Golf, advance in specific areas like Leadership and Debate, make friends, and keep active.  
CIC summer camp returns to Northcliffe Campus with a variety of fun-packed programs students can join.
From sports and International Kitchen to trips and gardening, we are excited to see students enjoying their favourite activities. Our Student Leadership Development team has carefully developed a program that offers structured opportunities for students to grow, become independent, self-confident and socialize. 
Learning New Skills and Developing as Leaders
Summer Camps will also be an opportunity for some to develop new skills, for example with the Learn to Golf program. 
There will be opportunities for students to practice their public speaking and debate skills during the Model United Nations camp. Leadership Training, Professional Development and Community Service are other popular options for students looking to get ahead in preparing for the new academic year. 
Students enrolled in the Duke of Edinburgh program, or even those just looking for some adventure and personal development can join the Voyageur Canoe Trip at Algonquin Park and Learn to Camp – Bronze Level Duke of Edinburgh. 
On Wednesday every week, campers can join fun trips to the Zoo, Niagara Falls and other local attractions. 
Campers are grouped in social bubbles and all activities are following Ontario's Phase 2 Reopening guidelines.  
U of Toronto 
Global Citizenship Challenge
 Summer Camp 
This exclusive summer camp is run by UofT and CIC staff from July 26 to July 30, 2021 for CIC students living in Residence. It is an intense experience in team-building and problem solving for motivated learners ready to take on real world problems. 
Students will join on-line lessons and training with University of Toronto professors in the morning and in-person application of morning sessions with Student Leadership Development staff.