We Are
the largest boarding school
in Canada
Founded in 1979, Columbia International College is the largest boarding high school in Canada. We're also the world's largest feeder school to:
● University of Toronto
● University of Waterloo
● McMaster University
Our Programs:
● High School (Grade 9 -12)
● Elite Pathway Program (Partnership with University of Toronto)
● Summer Camp
Contact Us
Why We Are Your Best Choice?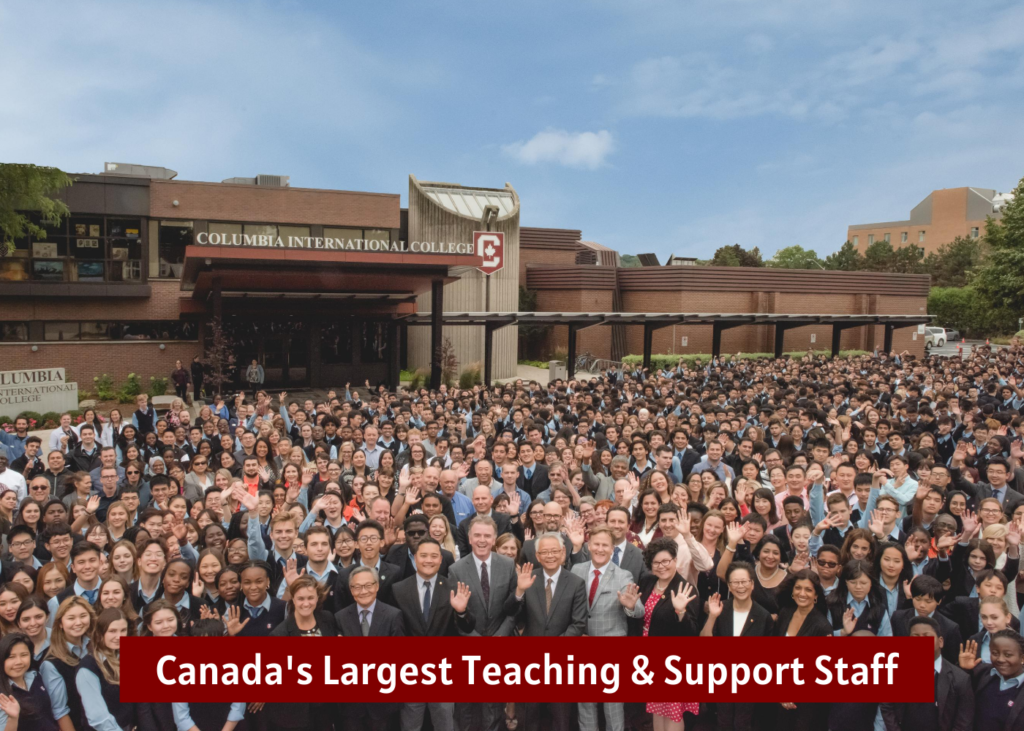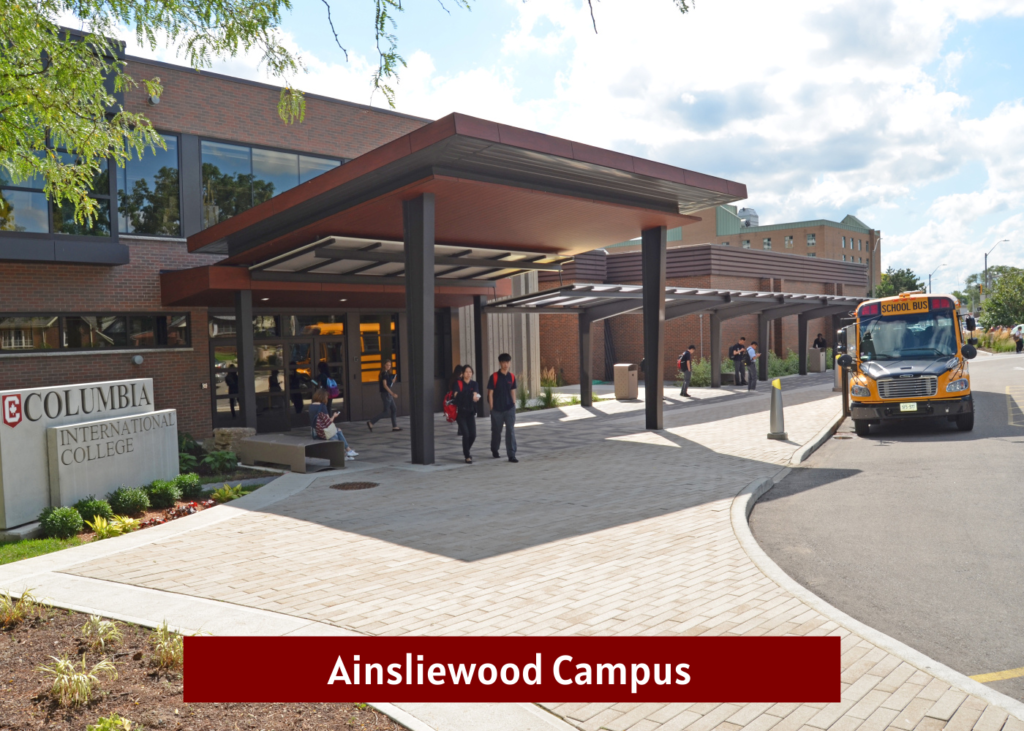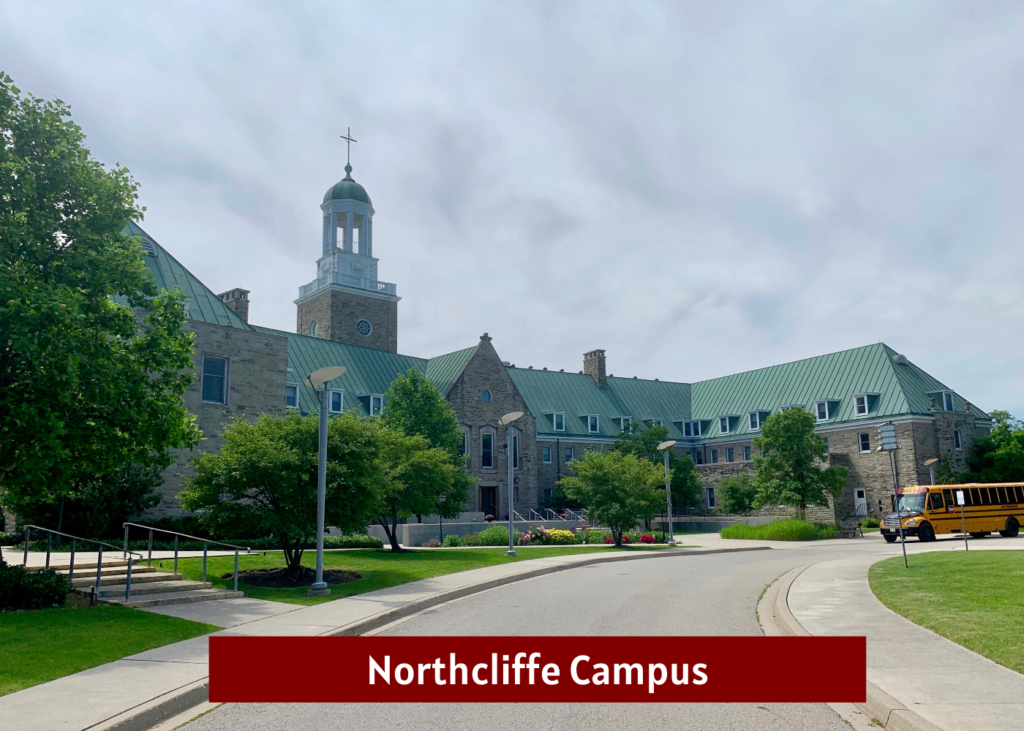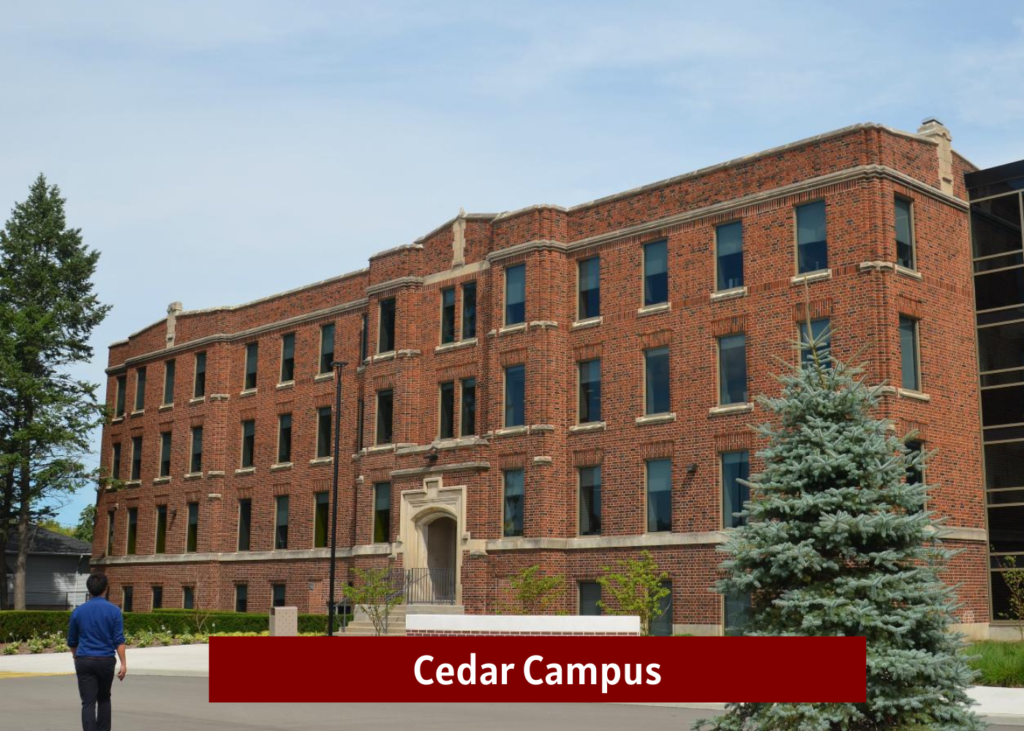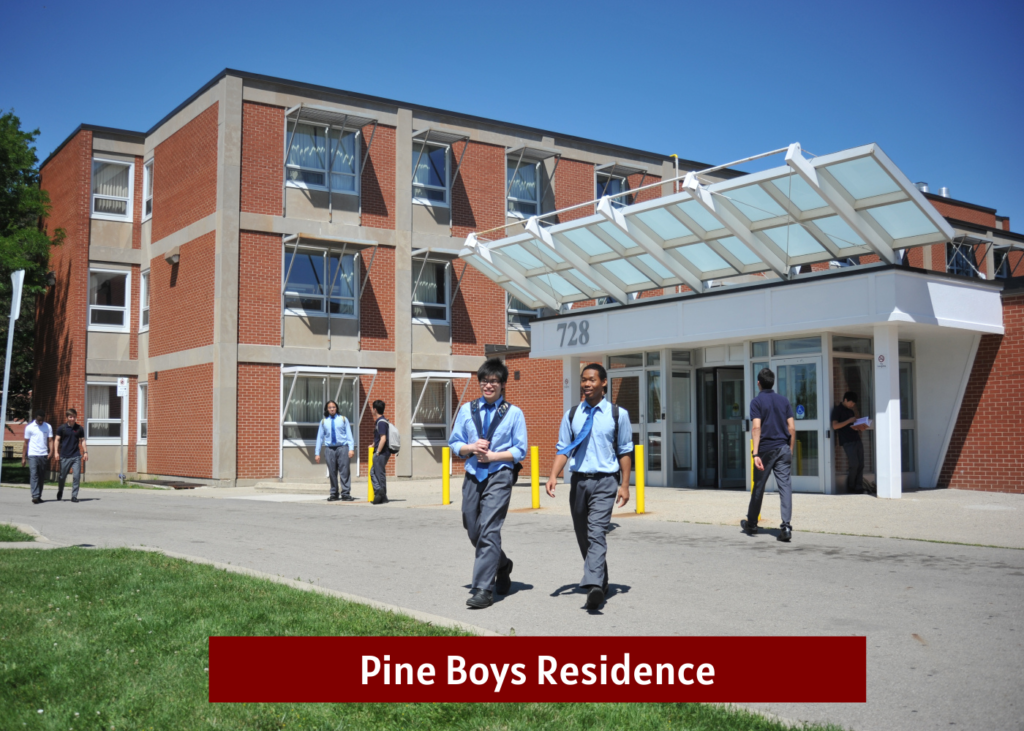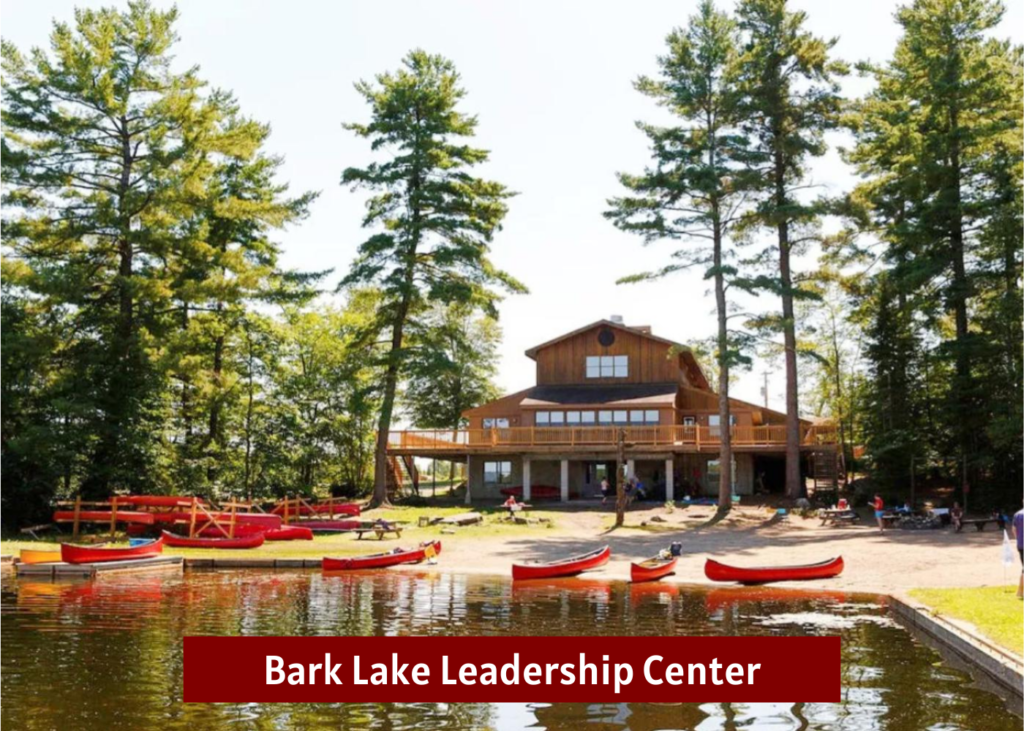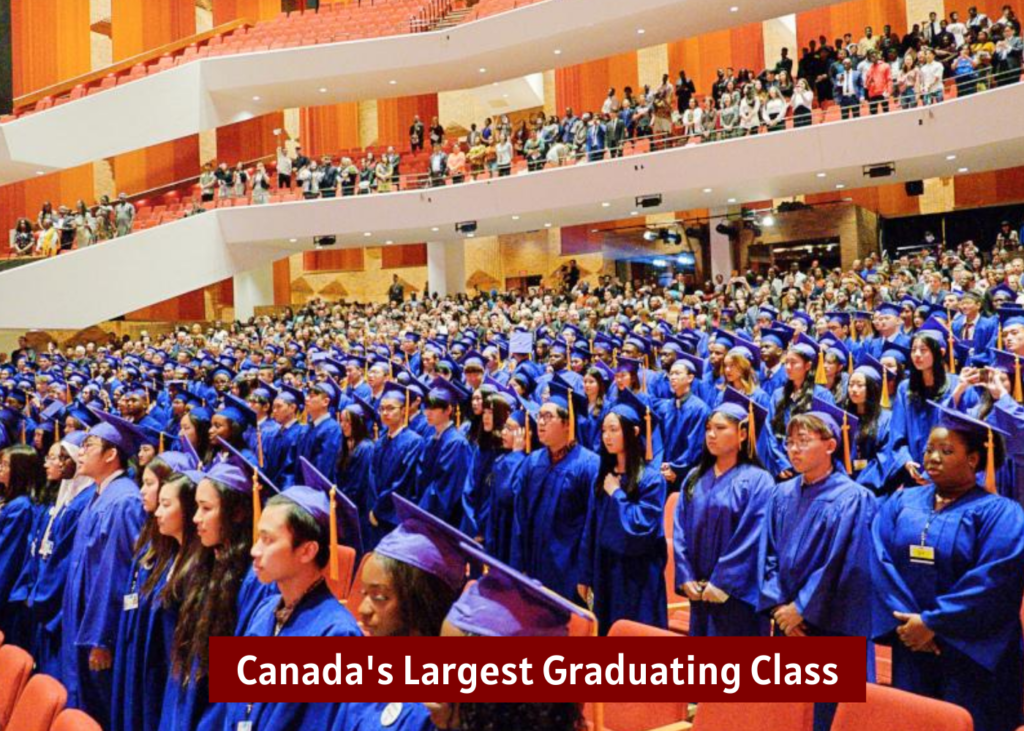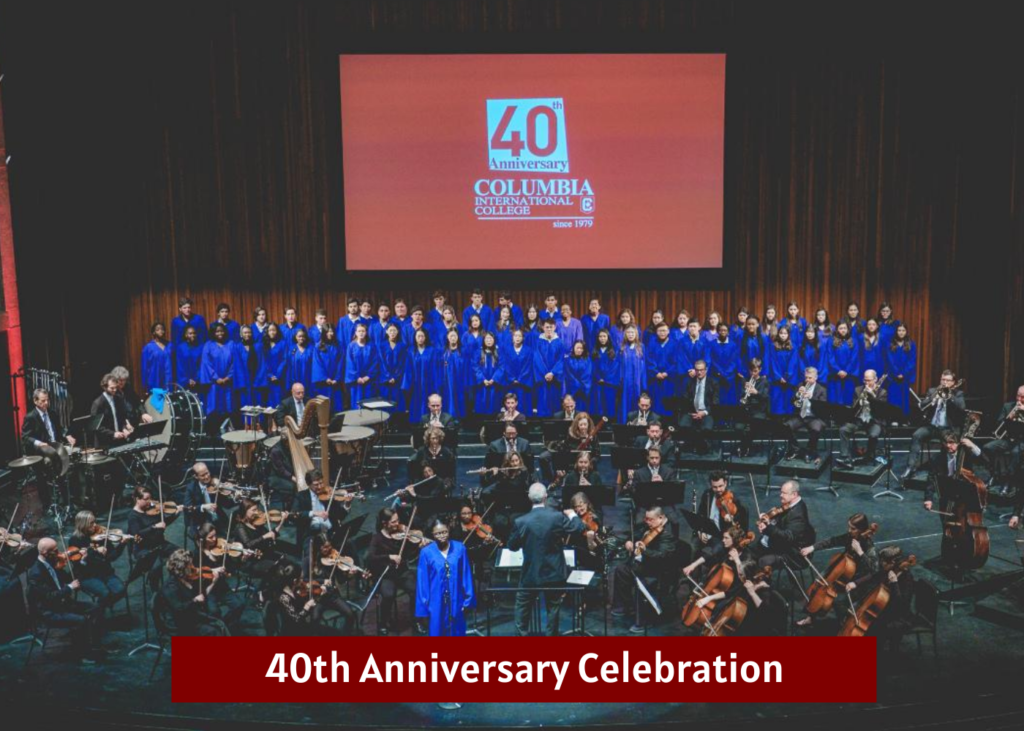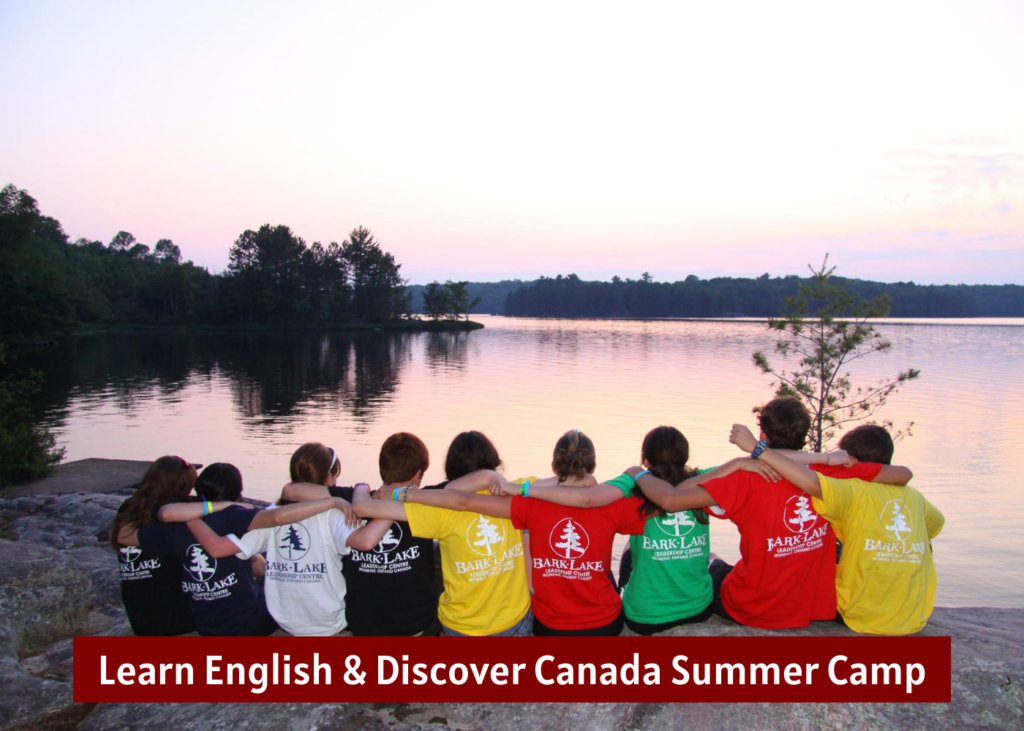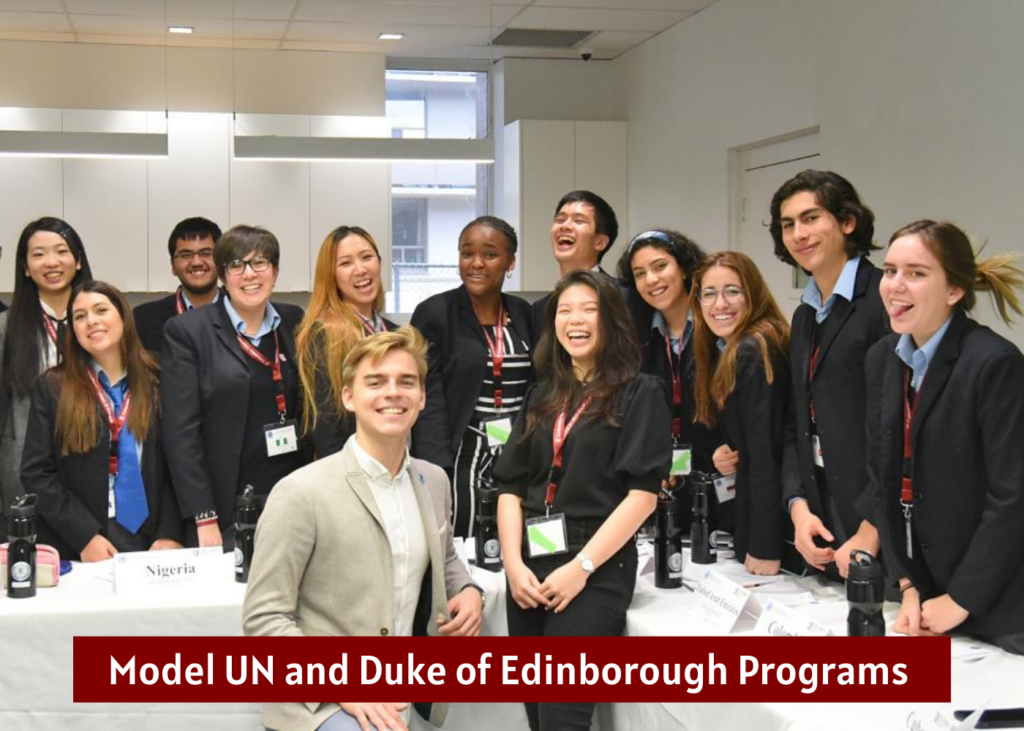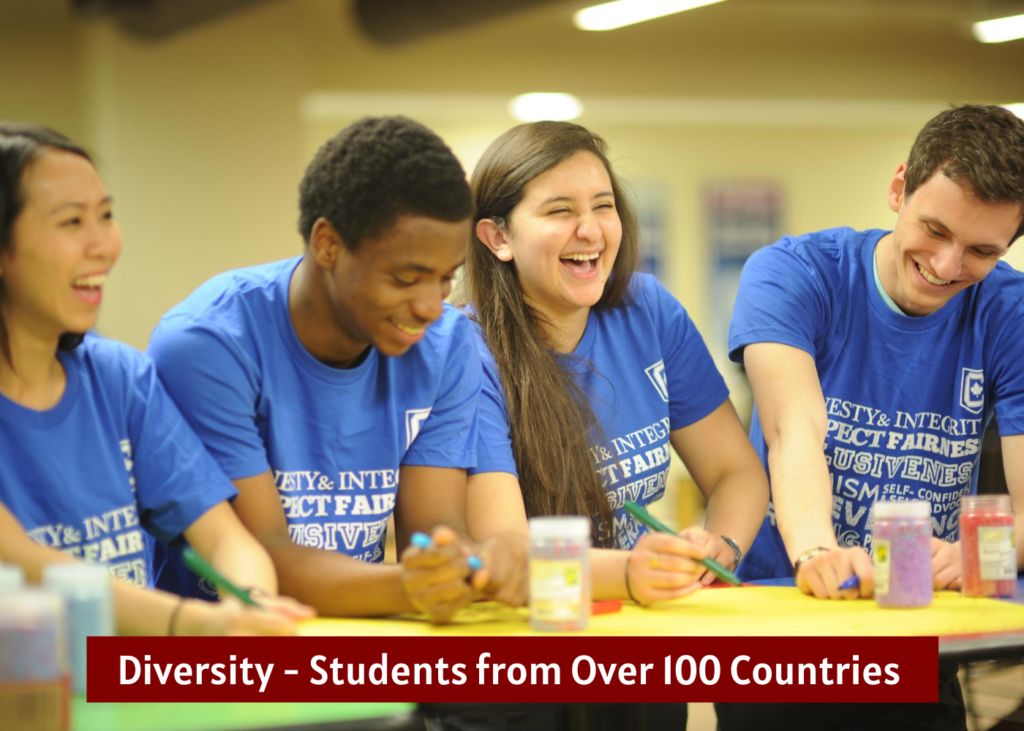 The Most Caring School in Canada
__________________________
Since 1979, parents from over 100 countries place their children in CIC's care

As a result of our care-based approach towards student success, CIC graduates are highly regarded among Canada's top universities
The Best Education System and Resources
__________________________
Our unique Total Care Education System® is a holistic education that addresses the complete development of a child's academic, social, emotional and physical needs
The Best Path to the World's Top Universities
__________________________
CIC's official partners include:
University of Toronto

University of Waterloo

McMaster University
We Can Fulfill Your Dreams Better Than Any Other School in Canada
__________________________
CIC is #1 in admissions and scholarships among all schools in Canada
We Are A Global Partner School of the University of Toronto
" For the University of Toronto, CIC is our largest feeder school in the entire world, period. Not one of them, it is the largest school, domestic or international.

So, CIC has a huge impact on our university and we're very proud of that. We've been associated with CIC for many years. We found the graduates to be excellent."
2021 Grads Admitted to Top 50 Universities in the World
Our Grads

Admitted


World's Top 50 Universities
THE 2021 Ranking
QS 2021 Ranking

2


Imperial College London

 

#11

#8

1

University of California, Los Angeles

 

#15

#36

5


University College London

#16

#10

226


University of Toronto

 

#18

#25

6


University of Manchester

 

#51

#27

2

National University of Singapore

 

#25

#11

8

University of Edinburgh

 

#30

#20

9

University of Melbourne

 

#31

#41

1

University of California, San Diego

 

#32

#33

12

University of British Columbia

 

#34

#45

7

King's College London

 

#35

#31

1

McGill University

 

#70

#34

1

Fudan University

#70

#34

23

University of Sydney

 

#51

#40

12

University of New South Wales

#67

#44

15

University of Queensland

#62

#46

3

City University of Hong Kong

 

#126

#48
Our Grads Enter Top Universities in the World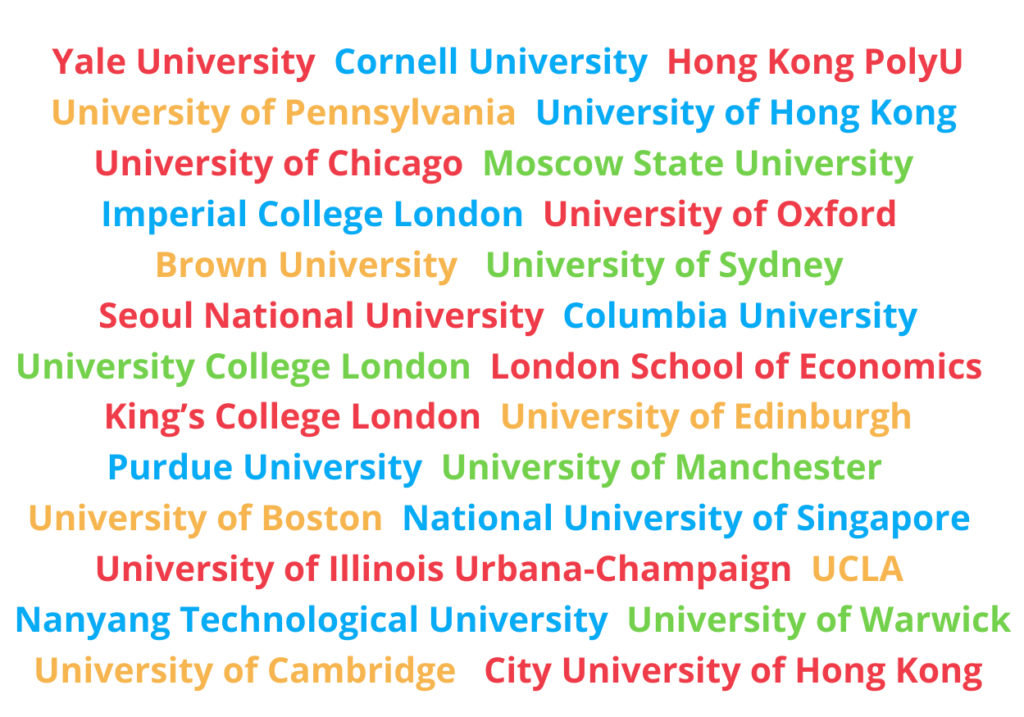 What Top Universities Say
Over the past couple of years that I've looked back at the data, we've observed the success rate of Columbia students. Their graduation rate is higher than our regular students, which means they go from first year to fourth year faster than our regular students and we are very, very pleased to see graduation rate data that is as successful as those.

There is no other school in Canada where we get more students, in any one year than Columbia International College.

Columbia graduates thrive here, they do well here, they're leaders here and we want more of them.

Lorretta Neebar

Registrar and Director of Enrolment Management
University of Toronto, Mississauga

Students admitted from Columbia alone represent a far bigger number than any other school worldwide.

Columbia students are the most fantastic students inside the classroom and outside. They actively participate in campus life at University of Waterloo.

Dr. Stephen Watt

Dean
Faculty of Mathematics
University of Waterloo

McMaster and Columbia have enjoyed an excellent relationship over the years since 1996 when the education Alliance at Hamilton established annual entrance scholarships for Columbia graduates.

In 2009 an additional partnership was formed to guarantee admission to all Columbia students who meet McMaster's admission requirements.

As a result, every year McMaster accepts many Columbia graduates into challenging programs to help achieve their education and career goals.

Melissa Pool


University Registrar
McMaster University

Columbia International College consistently has more graduates admitted to Rotman Commerce than any other private Canadian secondary school.

David Goldreich

Director
Rotman Commerce
University of Toronto
Sara Haghani, United Arab Emirates, Class of 2016

---

Yale NUS College, Life Sciences

Total Scholarships: $60,700

---

"My friends come from Malaysia, Rwanda, Nigeria, Ukraine, Mexico, Russia and so many other countries. Our similarities far outweigh our differences. We represent a mini globe with people of different backgrounds, cultures, religions from all walks of life. At CIC, we have lived a life of peace and friendship and tolerance. If we did it here at CIC, why can't we, as citizens of the world, do the same at the global level?"

Tracy Xu, China, Class of 2010

---

University of Chicago, Accounting

Total Scholarships:$19,000

---

"Whenever I have questions, whenever I need help with something, they are always there for me and back me up, which I felt definitely very important for my college applications, because it's definitely very stressful. But then I knew that there are these people who are in support of me and they want me to get into good universities. And also I need to try harder so I do not disappoint them."

Qiudi Zhang, China, Class of 2010

---

University of Washington Anthropology, Dance / Yale University, East Asian Studies
Total Scholarships:$8,000

---

"I met wonderful friends from all over the world from Russia, Mexico, from Africa to South East Asia. So when I talked to them and when I study about different cultures or read about it, I am able to really put myself in their shoes and look at things from a different perspective, other than where I am from."

Duy Anh Nguyen, Vietnam, Class of 2015

---

Schulich School of Business, IBBA

Total Scholarships: $46,000

---

"Globalization is now making it easier for people to travel, work and live in various places other than their home countries. You can work on Wall Street or in Silicon Valley even if you are not an American. CIC had this vision and helped me adapt to the new environment, build my character and navigate my career with total-care system. CIC made me realize that there was no limit to my potential and to what I can do."

Shanayu Ghate, United Arab Emirates, Class of 2021

---

University of Toronto, Commerce

Total Scholarships: $39,500

---

"The faculty and staff at CIC are very professional and bring the best out of students. CIC teachers are very helpful and really want the students to learn the subject they are teaching. They also take extra measures outside of class time. Through academic support, teachers help students who need extra help after class."

Lorenzo Mesquita, Brazill, Class of 2017

---

University of Toronto,Social Sciences

Total Scholarships: $58,000

---

"It is not easy being away from your family, living in a country whose language is not your native one. The challenges I faced were easily surpassed with the help from the great teachers at CIC. The courses I took changed my mindset and prepared me for university. CIC motivated me and I hope I can use all the skills I learned to transform the world around me and to motivate others."

Rowa El-Tohami, Sudan, Class of 2013

---

Columbia University, Social Sciences

Total Scholarships: $50,000

---

"Being at Columbia International college makes you feel like a part of the international community. The most important thing was that the teachers appreciated what you had to say, because they saw value in what you had to say, even if you were a non-Canadian or of a foreign background. They wanted to learn from it they thought it was very interesting that you had a different perspective."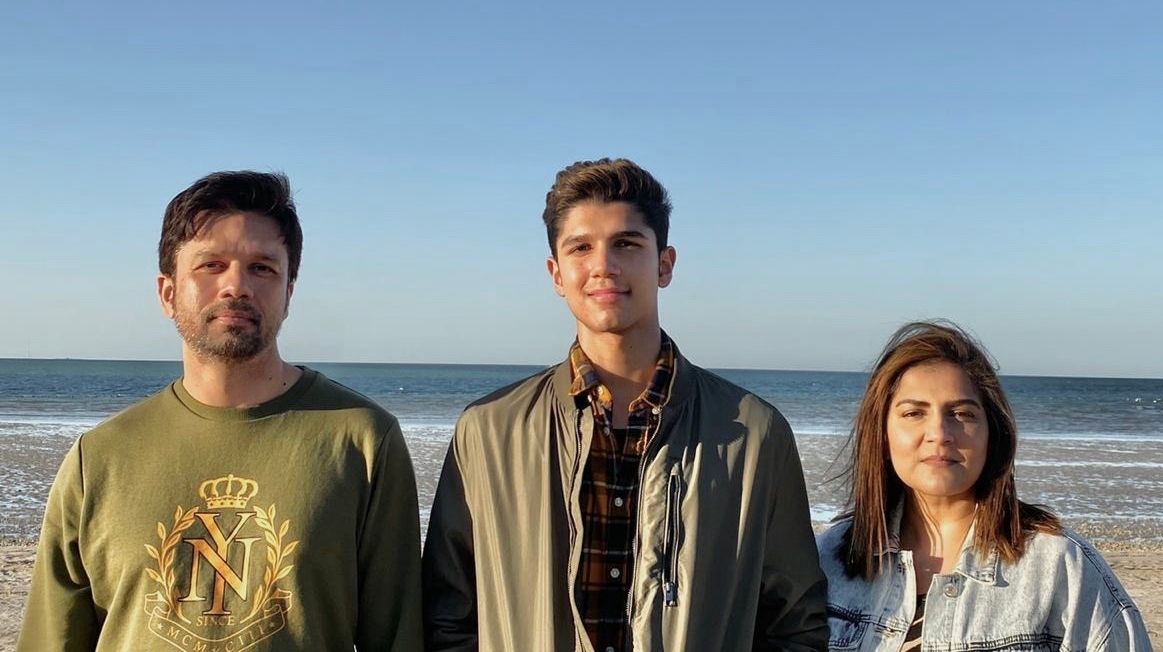 I have learned so much during my year at CIC. I have had the opportunity to learn from the best teachers and have made friends for life. I was given amazing support right from the registration process till my university application.
My parents and I would also like to thank all the teachers and staff who helped, guided and encouraged me every step of the way.
Class of 2020, accepted to University of Loughborough, Sports Management
In-Person Learning Is in Full Force
It is my pleasure to warmly welcome you to Columbia International College.  
I am very pleased to inform you that our 2021 Fall Semester started in mid-August and our Total Care Education Team is glad to see so many happy faces in our classrooms and our hallways.  
For students who are enjoying our in-person learning and interactions in our classrooms, their after-school schedule includes:  
Student development trips and events

 
Teacher-led activities and clubs

 
Sports and Leadership training activities

 
During in-person learning, the health and safety of our students remain our first priority. We implement multiple layers of upgraded safety measures including:  
Two layers of personal protective equipment (PPE)

 
Free COVID-19 vaccinations

 

to all eligible students

 
Testing of all employees twice a week

 
In January 2022, we will return to a full day, 5 period in-person timetable. This schedule allows our students to take full advantage of in-person learning in the classroom, the many personal development activities and experiential learning opportunities under our Total Care Education. 
Currently, students who are in the process of securing their study permits will be able to join their classes remotely. Upon receipt of the study permit approval, they will need to travel to Hamilton and join their in-person classes. They will join the same class with the same teacher and there will be no disruption in learning for students.  
We offer 5 intakes per year to suit your needs: January, March, June, July, August and October. 
Should you have any questions or need help applying to CIC? Please email us at Columbia@cic-totalcare.com 
Please note that this communication reflects information we have at this time. With the situation continually evolving, directives from the various levels of government may change and therefore Columbia International College may also have to alter our programs and policies accordingly without prior notice.  
Updated on September 8, 2021 
Columbia International College
Main Campus:
1003 Main Street West, Hamilton, Ontario Canada L8S 4P3
TEL: 1-905-572-7883
FAX: 1-905-572-9332
E-MAIL:

columbia@cic-totalcare.com
Hong Kong Admissions Office:
Room 1612, 16/F, Shui On Centre
6-8 Harbour Road, Wanchai, Hong Kong
TEL: 011-852-2868-4222
FAX: 011-852-2530-3156
E-MAIL:

general@cic-totalcare.com.hk


WeChat: CIC-HKOFFICE
WhatsApp: 852- 6068- 8271