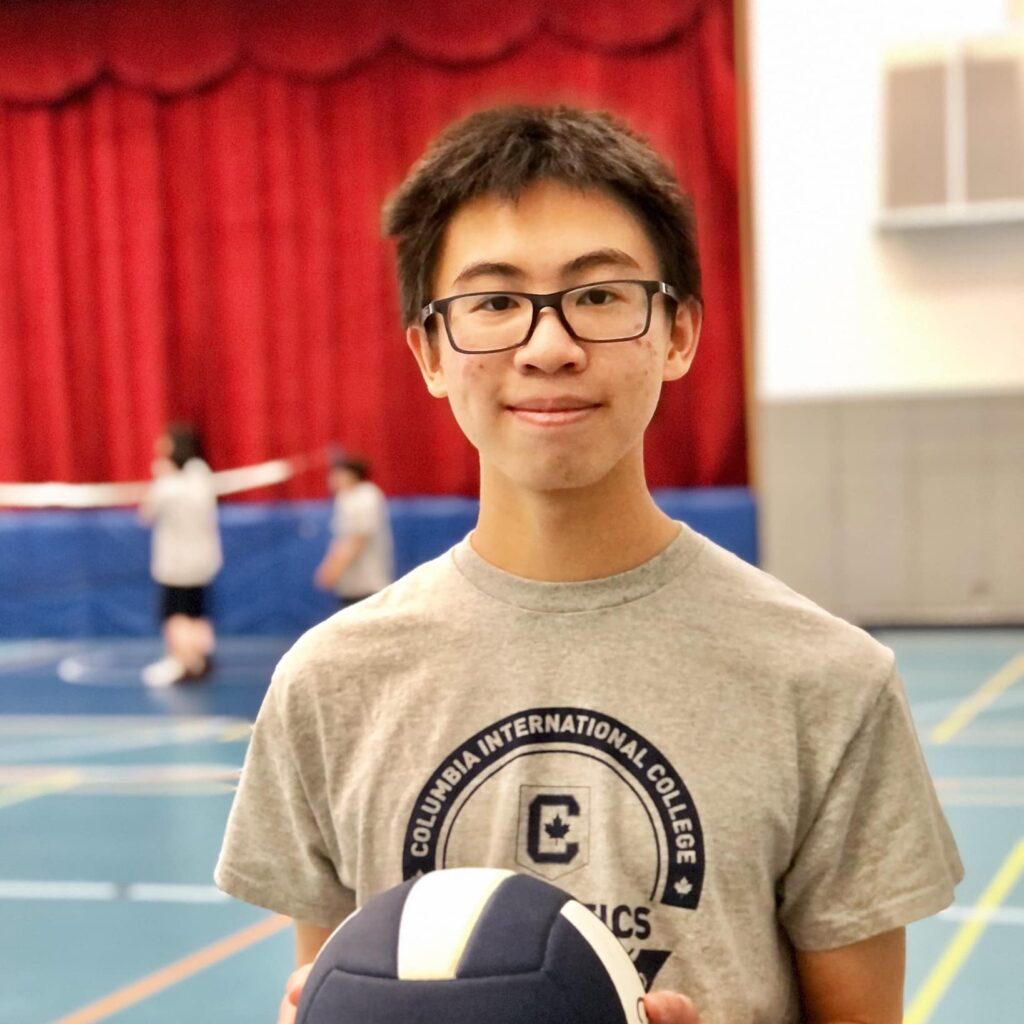 Ziugin Cai, currently in Grade 10, embarked on his CIC journey all the way from Chile in January 2023. Since his arrival, he has set the bar high for himself and kept it up there!
In the previous semester, Ziugin achieved a perfect 100% in all four courses and was recognized with both the Character Award and the Top Subject Prize Continuing Scholarship. In the current short semester, he continues to excel with a flawless 100% in English and an outstanding 99% in PE so far.
Ziugin confesses that adapting to the new environment and taking responsibility for himself was a bit challenging for him at first.
As time goes by, he has built connections with many fellow students and discovered a sense of belonging within the community. He's also been taking online courses, learning to play the guitar.
This newfound hobby brings him a lot of joy during his free time.
Ziugin now serves the school community as a Student Council member. Together with his peers, he has explored many activity ideas, such as opening the music and art rooms during lunch, providing more gym time, and even bringing a food truck on campus.
In terms of his goals for the near future, Ziugin says, "I want to do well in school, focus on mental health, and be kind to others."
Like many students, Ziugin is heading back home for a well-deserved summer vacation. We wish him and all students a rejuvenating break! ✈️