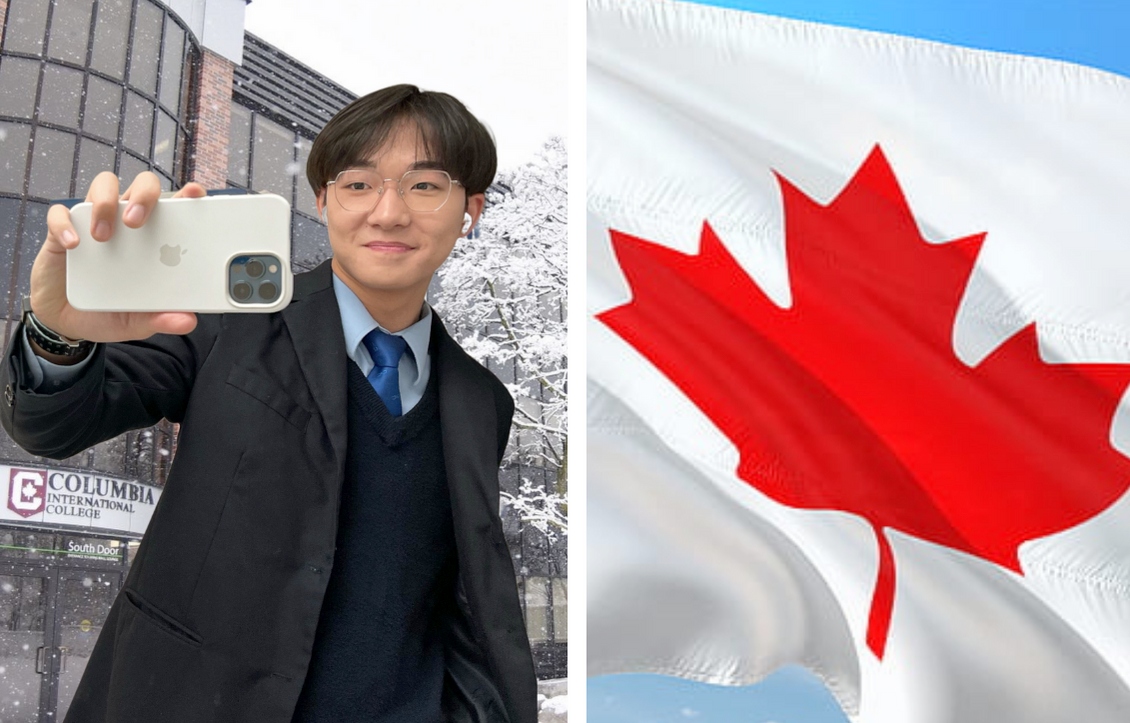 International students arriving in Canada alone from another country are exempted from having to quarantine in a hotel which was announced by the Canadian Government in February 2021.  
CIC students are provided with supporting documents from our Admissions Office for presentation to the border officials at the port of entry.  Upon arrival at the airport, students will be directed to receive a free COVID-19 test. After that, students can proceed to the CIC Residence designated for quarantine.
CIC students under the age of 22 arriving in Canada meet the criteria stated under the Canadian Government's Orders in Council 2021-0075 Section 3 Subsection (1.2) (a) of being an unaccompanied dependent child, and therefore are eligible for exemption from the hotel stopover (for quarantine).
Details published on the Government of Canada website are here.
COVID-19 Self-Test Kits for New Students Arriving in Canada
Before boarding their flight to Canada:
travellers to Canada must take the mandatory COVID-19 test within

72 hours

before departure
Upon arrival at the Canadian airport:
Take the mandatory COVID-19 test and the result will be sent by email in about 3 days.  
Receive a COVID-19 Self-Test Kit. Travellers are required to use the Self-Test kit on day 10 of mandatory quarantine.
 After Arrival at CIC quarantine residence, a CIC nurse will be there to support and guide the students in each of the steps:
     

Students need to activate their Self-Test kit online by scanning the QR code.

   

Complete Telehealth appointment which begins after activating the

Self-Test kit serial number.
During the appointment, the health worker will walk through each step of the testing process.
A CIC Nurse will be present during the students' Telehealth appointment and perform the test. 
     

Prepare the self-Test kit for shipping. Everything needed for shipping is included such as a return box and label.
A CIC nurse will call the courier company and arrange pick-up within 2-3 hours.
CIC's Total Care Team is always there to support and guide our students.
Stepped-up Quarantine for New and Returning Students
CIC continues to implement our COVID-19 stepped-up safety protocols to prevent and protect our students and staff.  Our standards meet and exceed those required by the Public Health authorities.  
CIC is currently administering a mandatory 21-day quarantine for all new and returning students. 
Upon leaving the airport, students will travel directly to our designated quarantine Residence, Linden Hall to begin the quarantine. This designated Residence is located 6 km away from the residences our current students are living. 
During their mandatory 21-day quarantine
Learning continues without interruption
Students attend classes remotely with face-to-face learning from our teachers at the school

Students have access to tutoring, academic support, activities and clubs
The student will:
Be accommodated in a single occupancy room, equipped with a private bathroom and internet access

Be provided with meals and snacks throughout the day and delivered to the room by designated residence staff

Be monitored by our Registered Nurses for their symptoms and all medical needs on a daily basis

Be assisted by designated residence staff through video chat for any essential service that they may require

Receive a full range of Total Care service by Liaison & Admissions, Medical & Wellness, Academic, Guidance and University Placement Service and all CIC Departments
Students' health and safety concerns are our priorities and our Total Care team is attending those needs.