August is here!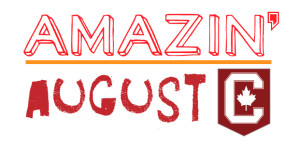 The summer is quickly coming to an end and Columbia is preparing to welcome new and returning students to its campus to begin another school year. Exceptional academic programming, outstanding extracurricular opportunities and newly renovated facilities are just some of the things awaiting students.
To prepare students for the upcoming school year, important dates are listed below:
August
11-14: Residence check-in
12: Start of 2014 fall semester, last day for returning students to change courses
11-15: Registration and Orientation for new students
12: Last day for returning students to change courses
18: Classes begin
22: Last day for new students to add or change a course
25:8-week late registrants will be "auditing"
29: Last day for all students to drop a course with fees deferred
Questions?
Contact us by phone at 1-905-572-7883 or by email columbia@cic-totalcare.com if you require additional information.