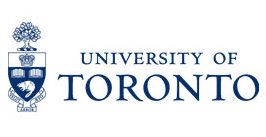 The University of Toronto was recently ranked among the world's best universities according to a study by the QS World University Rankings.
In a global ranking of the world's top post-secondary institutions, the renowned University ranked 34th out of thousands of schools. Factors considered in the rankings included student-to-faculty ratio, academic reputation, and international student ratio.
The Massachusetts Institute of Technology, Harvard University, and the University of Cambridge and Stanford topped the list. Other Canadian universities making the top 100 included McGill University, the University of British Columbia, and the University of Alberta.
The full list can be found here.
University of Toronto and Columbia
The University of Toronto is one of Columbia's eight University Partners® granting exclusive scholarships and admission benefits to graduates of Columbia including a Future Leaders Admission Scholarship and 10 admission scholarships.