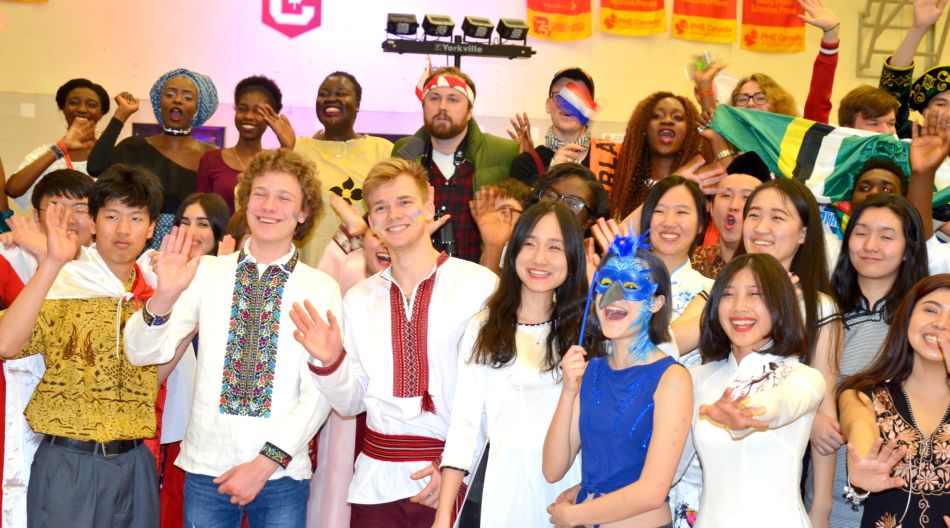 March is coming! It could be warm and breezy today and bone-chilling tomorrow. So, we'd remind all the students to dress for the weather, eat well and keep fit. Aside form your regular routines, the Student Development Office is offering a slew of exciting activities in March – community service, sports, special meals, movies… Each day will be packed full of fun!
Mar 2nd (Fri):
Mapleview Shopping
Mar 3rd(Sat):
30 Hour Famine
Mar 4th(Sun):
Toronto Raptors
HSBC Chilly1/2 Marathon & Frosty 5K
March 5-6(Mon、Tue):
March Orientation
March 7(Wed):
ICS South America
March 10-12(Sat – Mon):
Duke of Edinburgh at Bark Lake
Niagara Falls
March 12(Mon):
Ontario Gleaners
March 12-16(Mon – Fri):
March Break
March 15-20(Thu – Sun):
Model UN trip in NYC
March 16-17(Fri、Sat):
Wizard World
March 21(Wed):
ICS Mexico lunch
March 23(Fri):
Movie: Tomb Raider
March 24(Sat):
Leadership Retreat
March 29(Thu):
International Fashion Show
March 30(Fri):
Good Friday Holiday
March 31(Sat):
Royal Ontario Museum
Afro Fest
Buttons and Bows
Any questions, please visit the Student Development Office at S244.