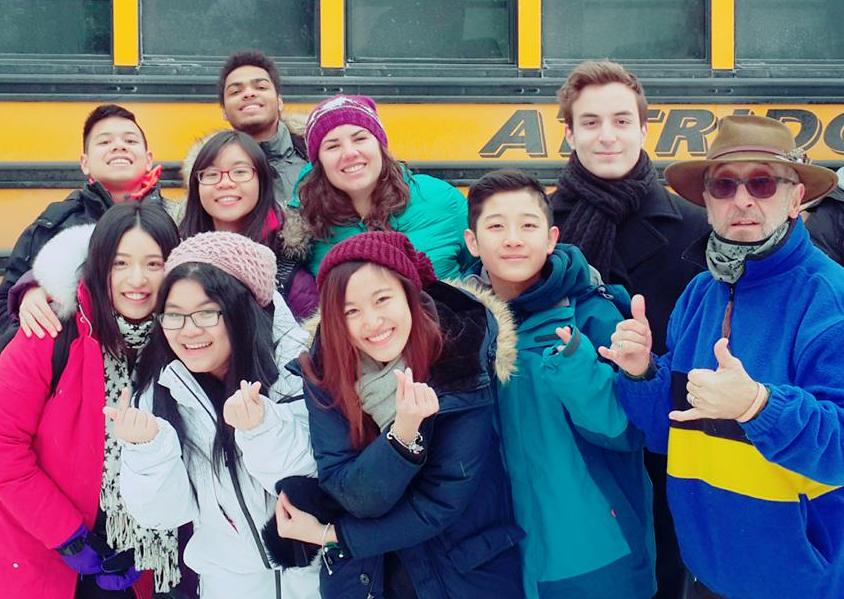 Last weekend, while most people were enjoying the amenities of city life, a group of 40 Columbia students stepped into the primitive forest, awakening their desire for adventure.
The Columbia Executive Student Leadership Team was selected by the Student Development Office to spend an exciting weekend at our 700-acre Bark Lake Leadership Center, developing leadership skills and becoming a cohesive team through group games.
They participated in exhilarating activities such as low ropes, high ropes, snowshoeing, cross country skiing, team building and conflict resolution activities, campfire, stargazing and more.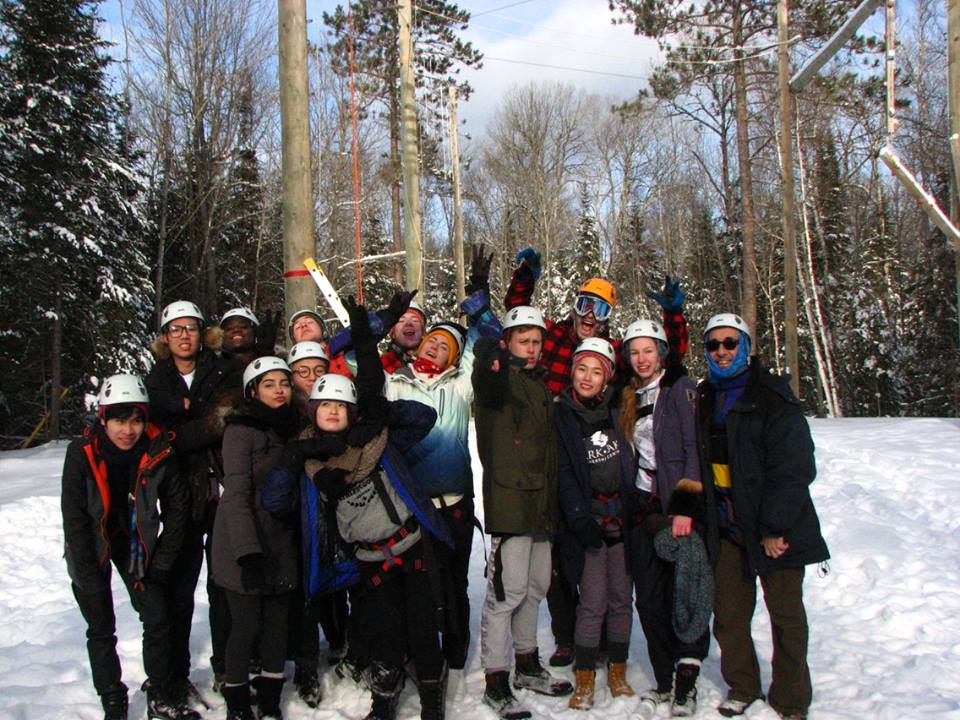 While most of the programs are fun-packed, some activities were so challenging that the students had to push themselves to their limits. Brandon Lewis, Columbia's Student Life Coordinator, shared the story of a girl named Natalie who exemplified exceptional courage to tackle a seemingly insurmountable obstacle – fear of heights.
"In the high ropes, she was suspended 30 feet up in the air. She had to bounce off the rope to hit a target, and then be harnessed down." Brandon said: "She hesitated for 10 minutes and her eyes were watering, but finally she was inspired by the group, mustered up her courage and accomplished the seemingly impossible task."
Freddy Velazquez has years of experience coaching Columbia's leadership program. He describes the retreat as "a life changing experience for the CIC leaders and future global citizens."
Freddy believes working in different groups allows students to become aware of their diversity and the need to find common ground in order to reach their goal.
About Bark Lake
Bark Lake Leadership Center is Columbia's 700 acre private Leadership and Outdoor Education resort located in Irondale Ontario.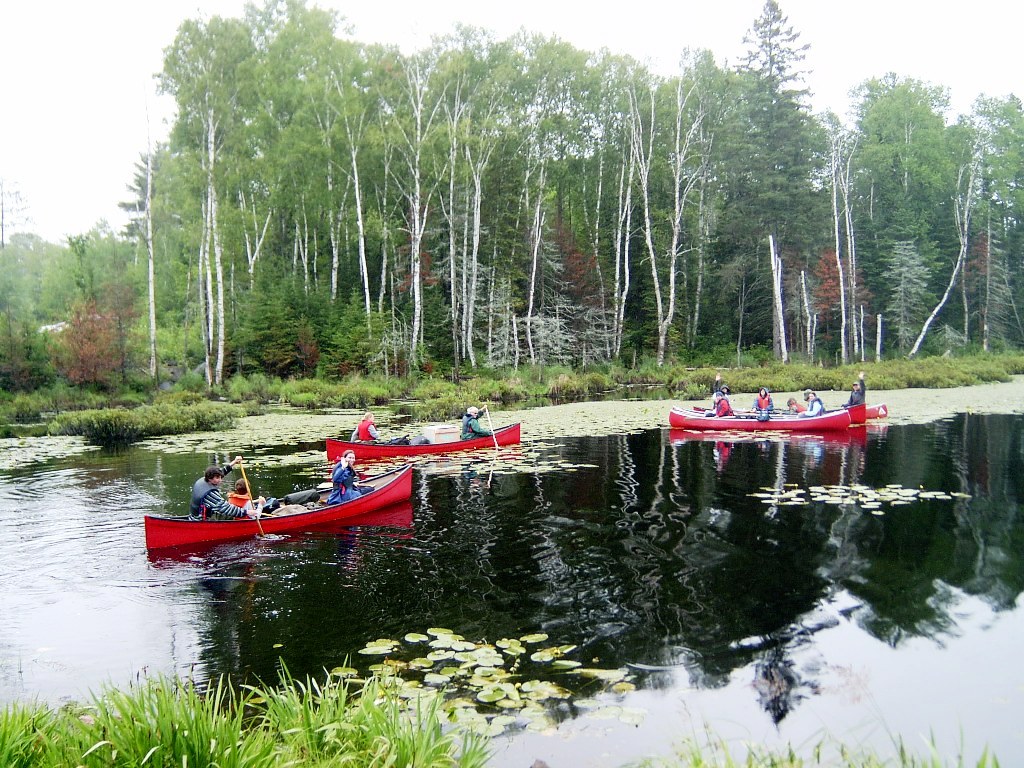 In Bark Lake's natural environment, students acquire strong leadership skills and develop respect for nature, the environment, other creatures, and themselves.