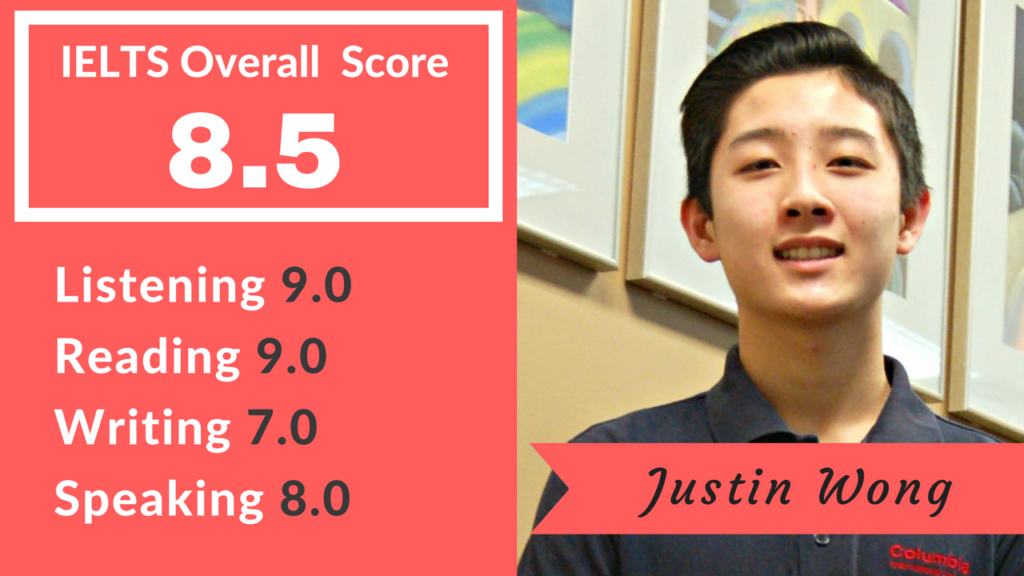 "Relax and don't stress out" – it's a simple but useful exam tip from Justin Wong, a Grade 12 student at Columbia International College who scored Band 9 in both Listening and Reading in his first IELTS attempt in Dec 2017. He spent a total of two days preparing for the exam and achieved a whopping overall Band of 8.5.
"For listening and writing, I watched  YouTube videos and reviewed some past exam questions." Justin said. "I didn't practice for writing. The most important thing is the structure – don't go off topic."
Justin left Hong Kong at age 14 and entered Grade 10 at Columbia. "I learned English under Hong Kong's IGCSE system." He said. "But 90% of the time we spoke Cantonese. "
He describes Columbia as a great place to mingle with students from different countries in class, sports, community services, cultural events and so on.
"Only 10% of my friends are from Hong Kong and that helps with my English."
Justine believes time management is vital in achieving a balanced life style. He usually finishes most of the school work before going back to the residence and spends the evening working out in gym, hanging out with friends or peer tutoring fellow students.
Justin is graduating in May 2018 and he hopes to study business in university.