Video: CIC 2018 May Graduation Ceremony

21:50 Processional and Choir
33:50 Principal's Address
43:50 Keynote Speech
54:55 Diploma Presentation
1:53:20 Awards and Scholarships
2:15:55 The Valedictory Address
2:28:50 Vote of Thanks
2:38:35 Remarks from Executive Director
2:48:45 Cap Tossing
2:51:30 Recessional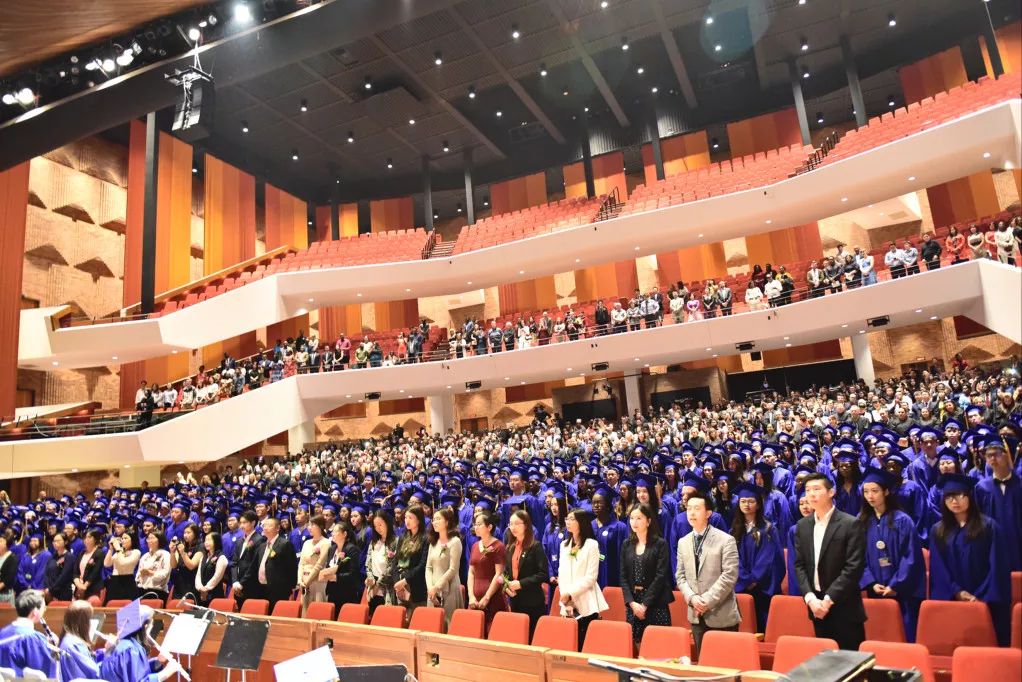 On Thursday, May 16th, Columbia International College (CIC) celebrated over 600 May graduates with a grand ceremony held at the FirstOntario Concert Hall. This event was live streamed over social media and amassed thousands of views from all over the world.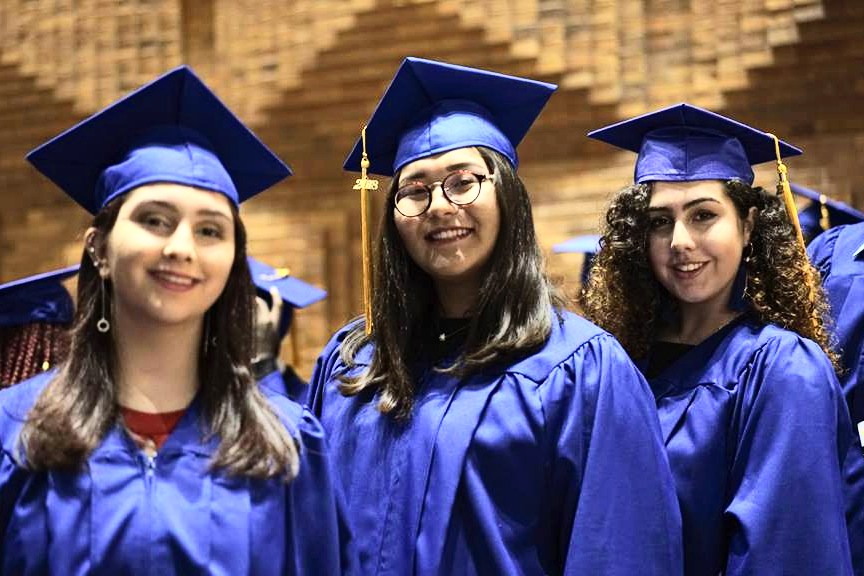 CIC began with a dream… a dream to make things better for international students living and studying abroad. In 1979, the dream took flight in a small building on Mohawk Road West with just 9 students and 6 staff. It evolved each and every year, and grew to become Canada's largest private boarding, junior middle, and university preparatory school.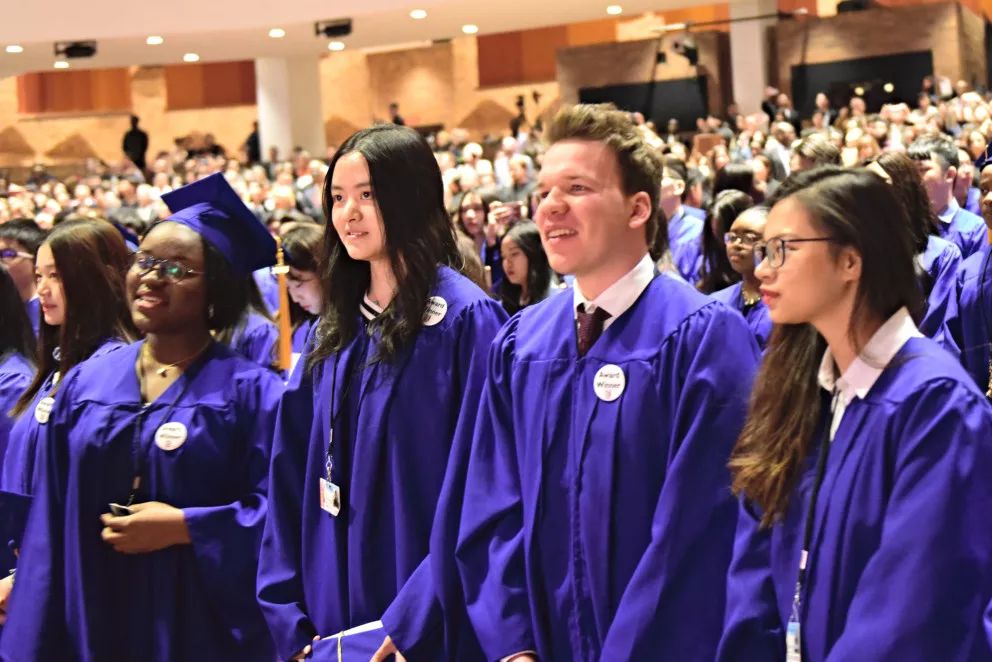 During the 2017-2018 academic year, CIC students contributed 39,105 hours of community services. In a warm letter of congratulations to the graduates, Hamilton Mayor Fred Eisenberger highly recognizes the accomplishments of Columbia's Total Care Education and the positive impact the students have made on the local community.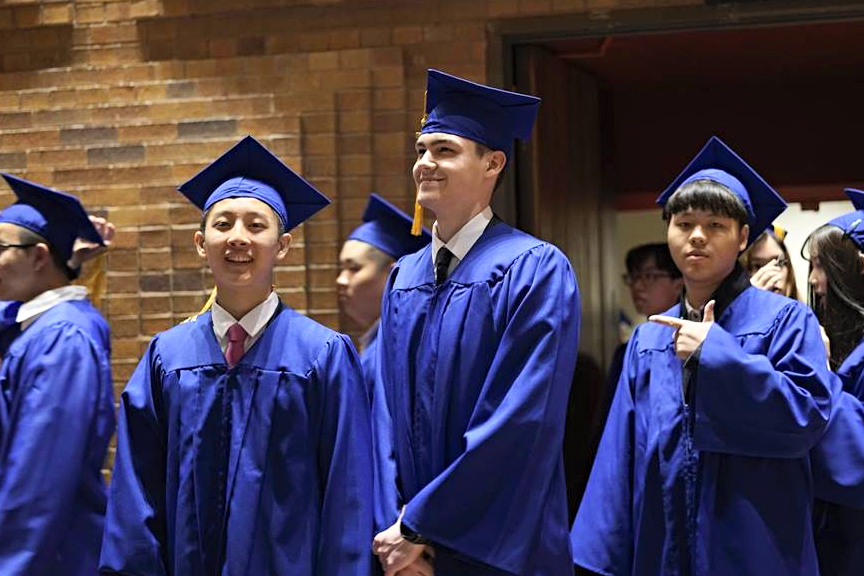 The Orchestra Hall was packed with proud friends, families, staff and guests from all over the world, enthusiastically watching the graduates bring this chapter of their life to a close and step into the future with great confidence.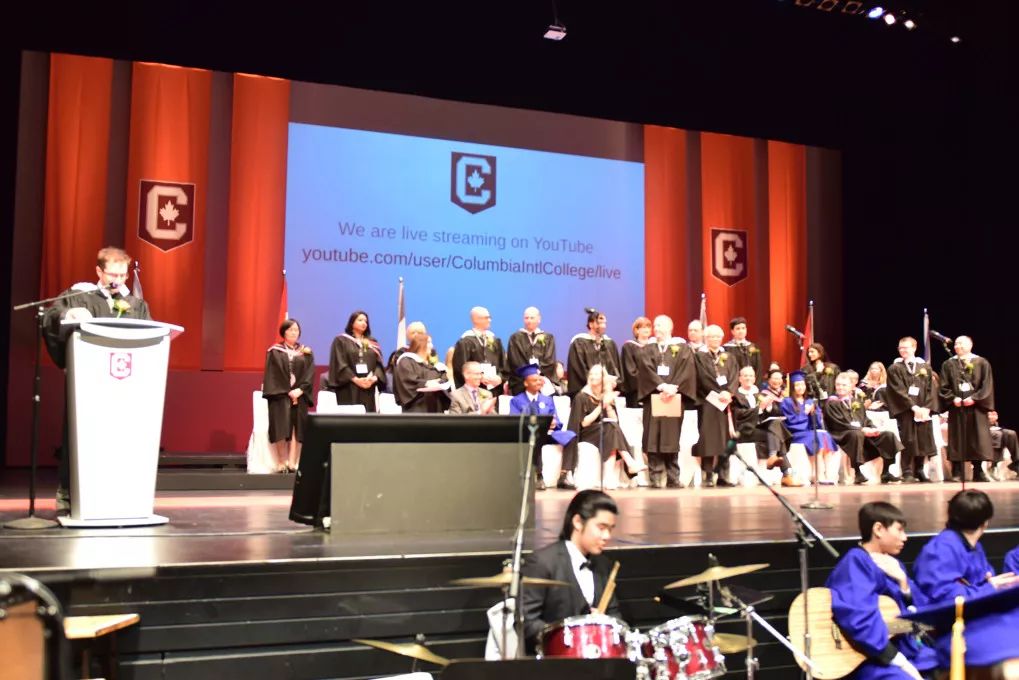 Representatives from many Ontario universities were invited to the ceremony. They were on behalf of Brock University, Guelph University, OUIT, University of Ottawa, Ryerson University, University of Toronto, Wilfred Laurier University, York University.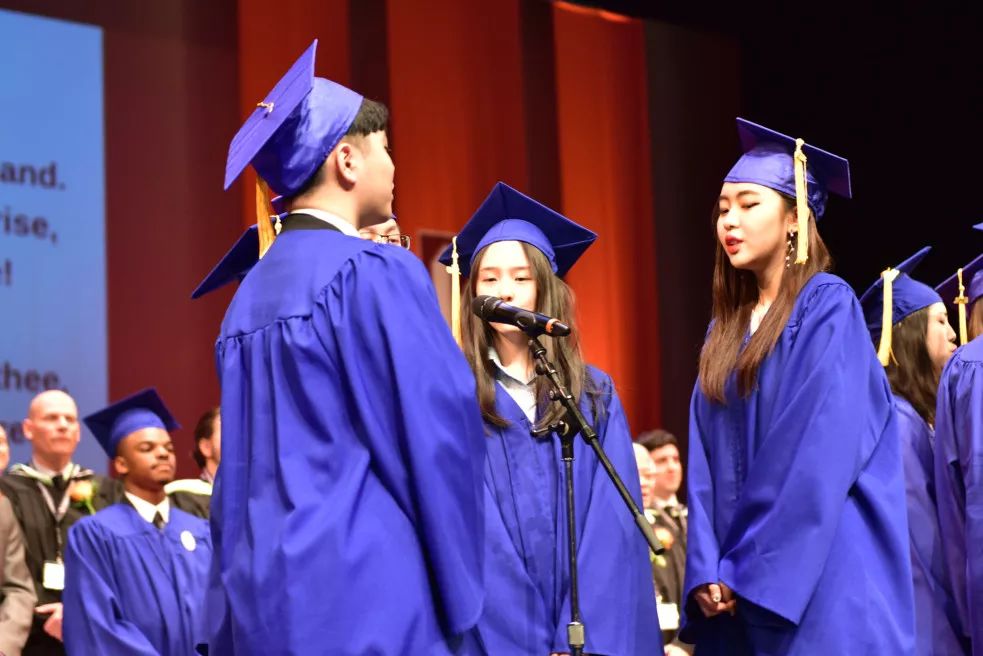 School band and choir performed the national anthem "O Canada".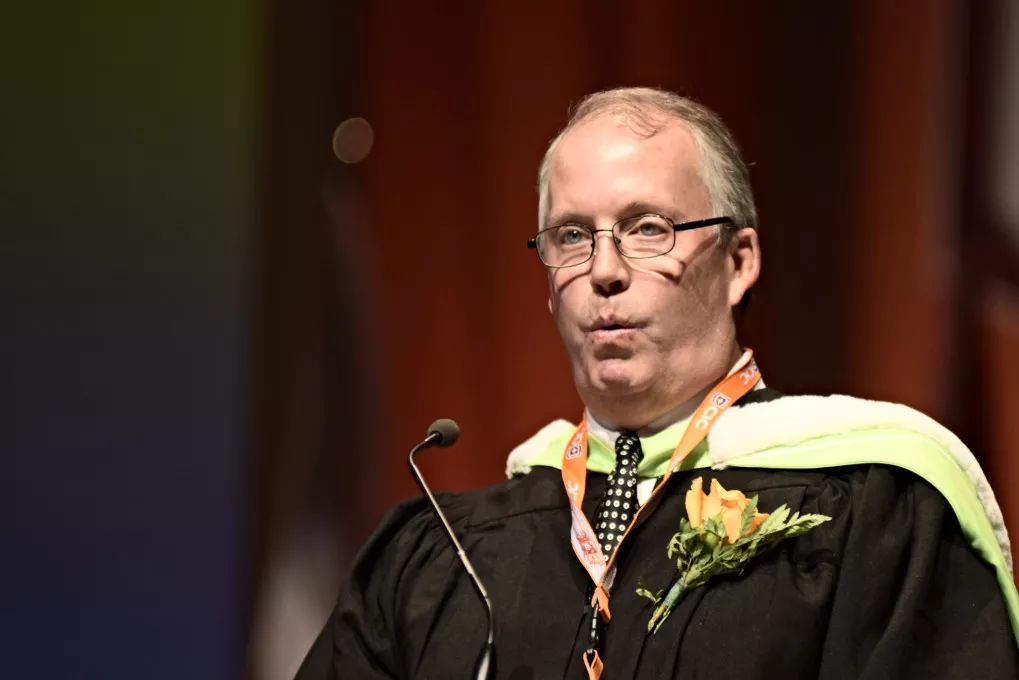 Principal Steve Saunders offered his welcome to the audience. He encouraged all the graduates to be resilient in the face of failures and rebound back from challenges.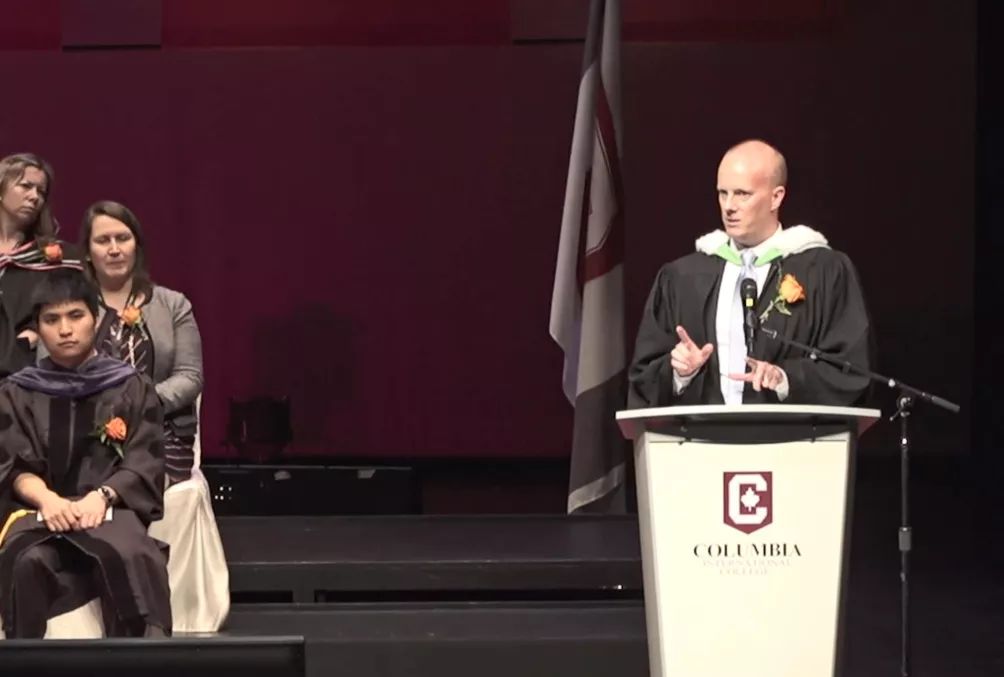 Professor Edward Sargent, Vice-President, International of the University of Toronto, delivered an inspiring keynote speech, urging the graduates to take some risks in the future since risking the safety of comfort will propel them forward and excel.
"When we're mentally imprisoned, we're acting as our own jailers." He said: "therefore, we have the power to be our own liberators."
He spoke of his own experiences, attributing his academic, professional, business achievements and even a  happy marriage to risk taking.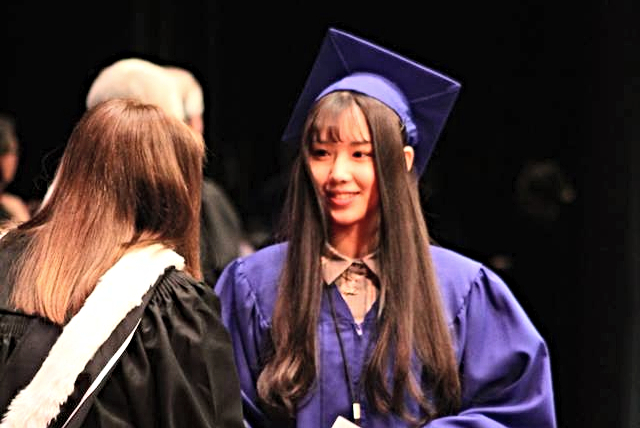 This is undoubtedly the most cheerful moment of the ceremony – graduates were called onto the stage and received their diplomas and scholarships.  Applause erupted from the crowd as they walked across the stage and waved to the families.
Darius Mwesigwa offered words of wisdom in the valedictory speech. Since he came to Columbia in 2014, Darius has been on multiple executive leadership teams, growing as a leader throughout his time, culminating in him being an inaugural member of the Residence Life Prefect team, receiving the top honor of being nominated the Residence Life Prefect of the semester by his peers.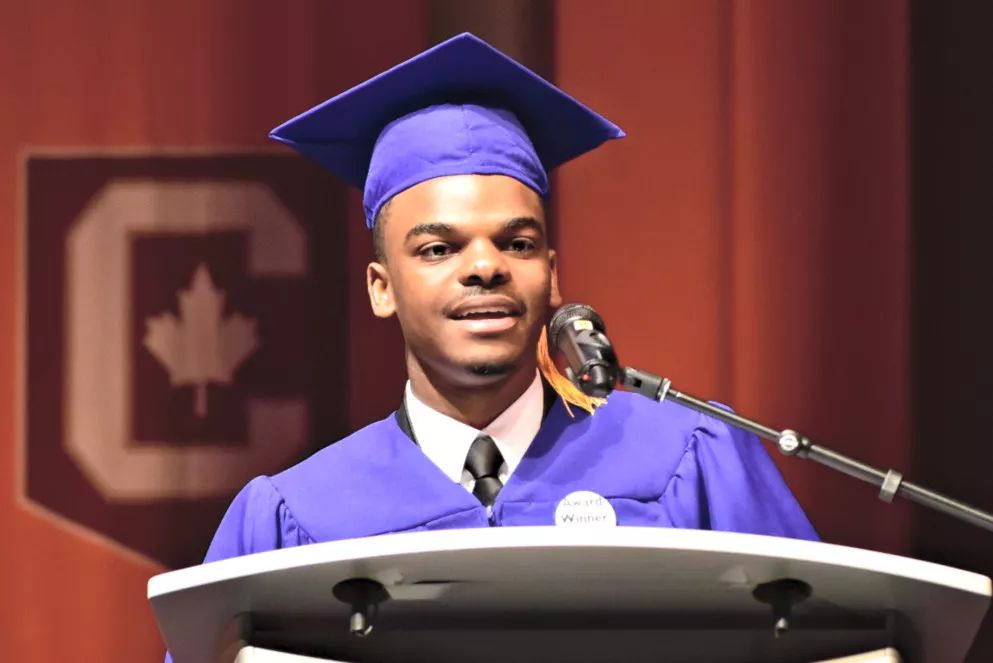 Darius described his four years at CIC as "an amazing journey" and this graduating class as "one of the most successful that CIC has produced."
He urged the fellow graduates to push boundaries and "enlarge your comfort zone".
"Seek opportunities, strive to obtain them and, in the end, reap success."
"You have the potential to build a legacy for yourselves and build a community from poverty," he exhorted his classmates.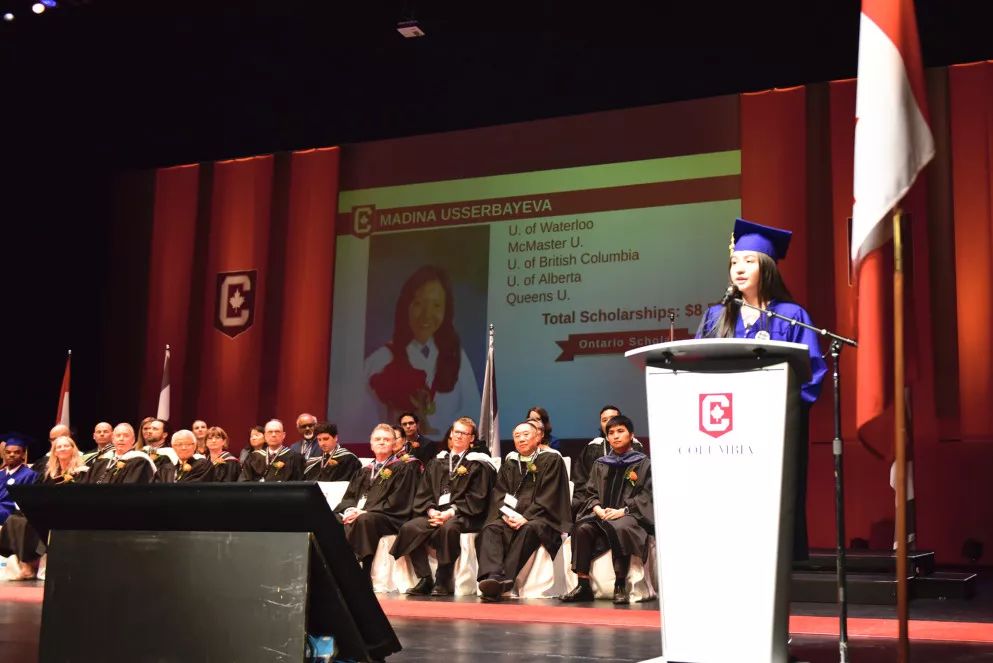 Madina Usserbayavas delivered a heartfelt Vote of Thanks. During her time at Columbia, Madina found the time to complete her Bronze level Duke of Edinburgh, accumulated over 250 community service hours while being involved in many athletic clubs.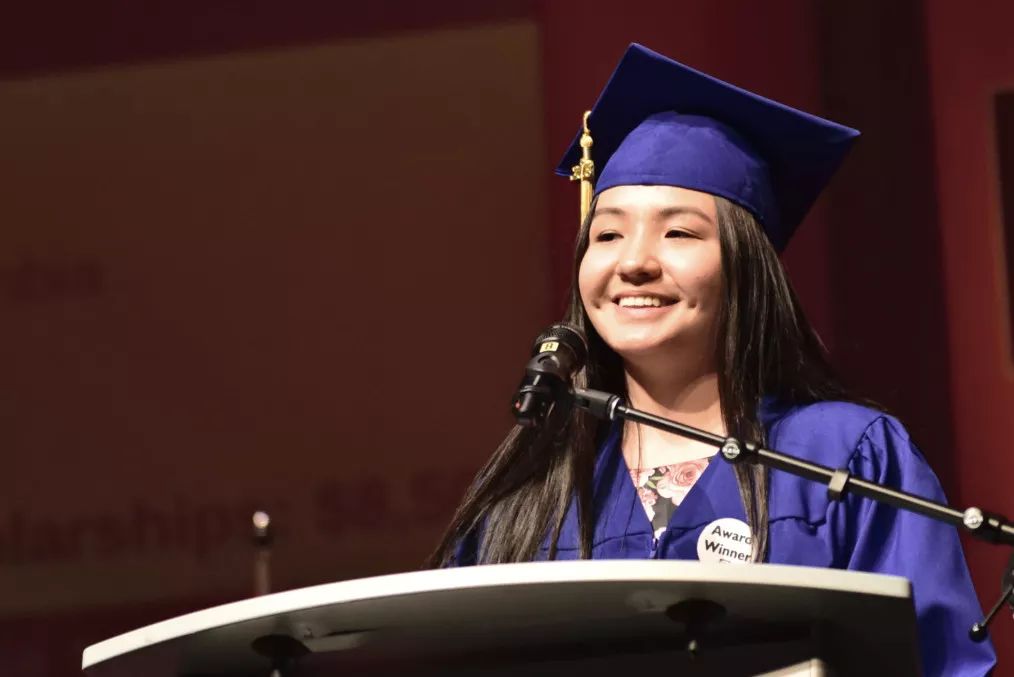 Madina shared her personal stories that resonated with all graduates and thanked CIC staff and teachers for helping her develop academic and social skills for future success. . She credited the Total Care Education® for providing students with unique opportunities to make smooth transition into the new life and grow holistically.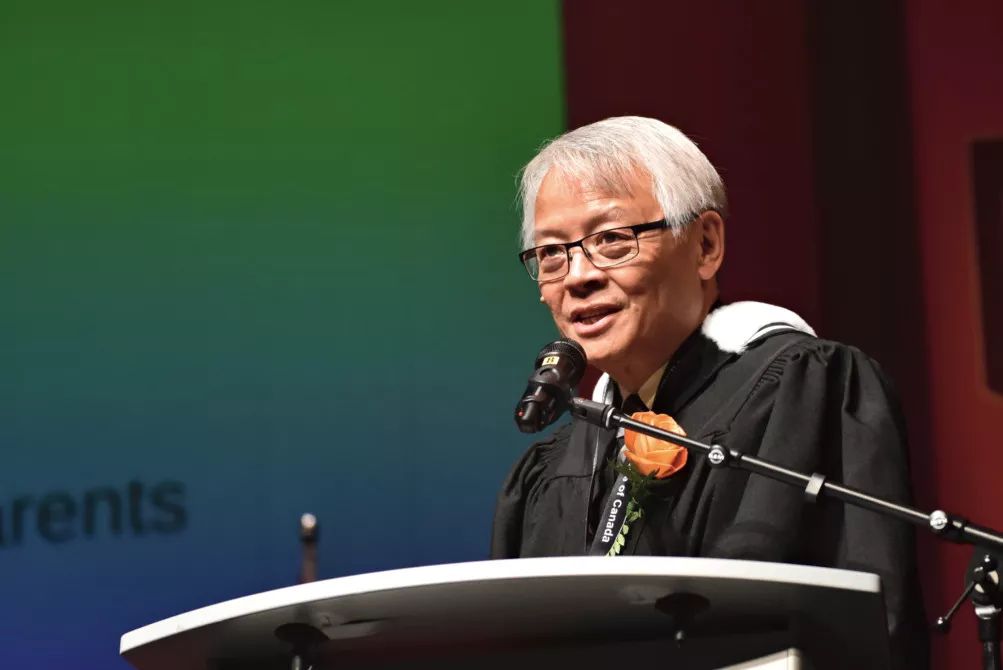 In his closing remarks, Executive Director Clement Chan thanked parents for entrusting their children to CIC. He stressed that Total Care Education is very unique and, over the past 39 years, CIC's various departments have teamed together to help students to achieve great accomplishments.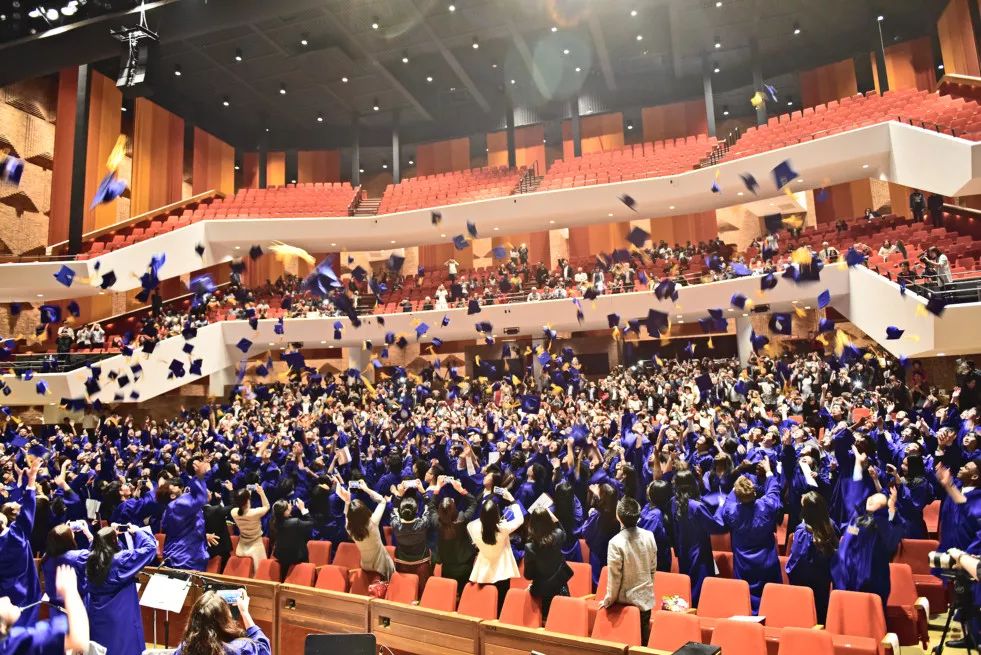 As the ceremony drew to a close, graduates tossed their caps high into the air and let out a great whoop. Congratulations to the 2018 May graduating class and we wish you the best in the future!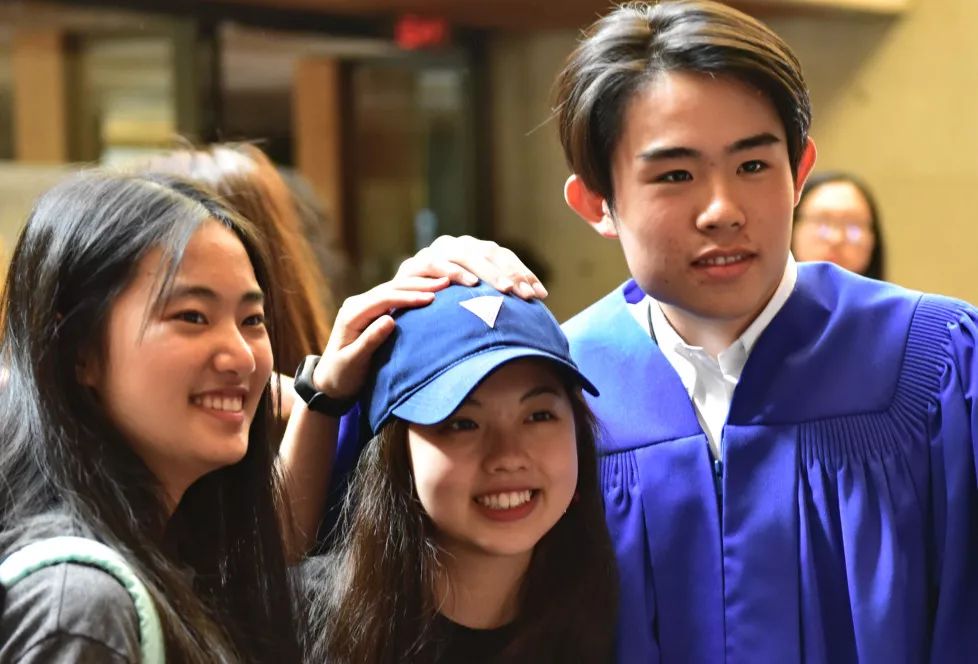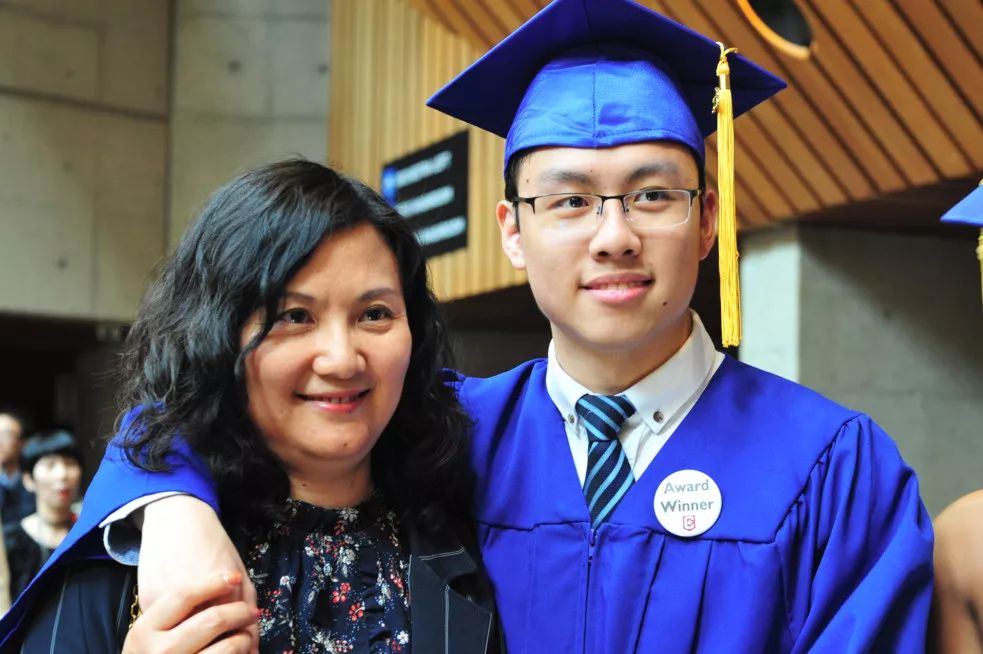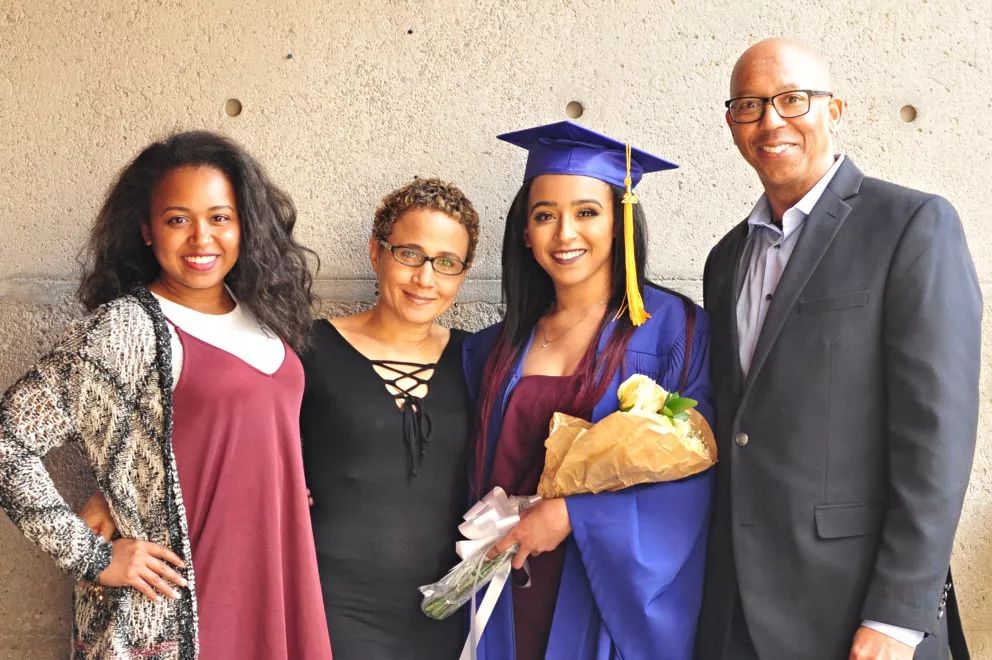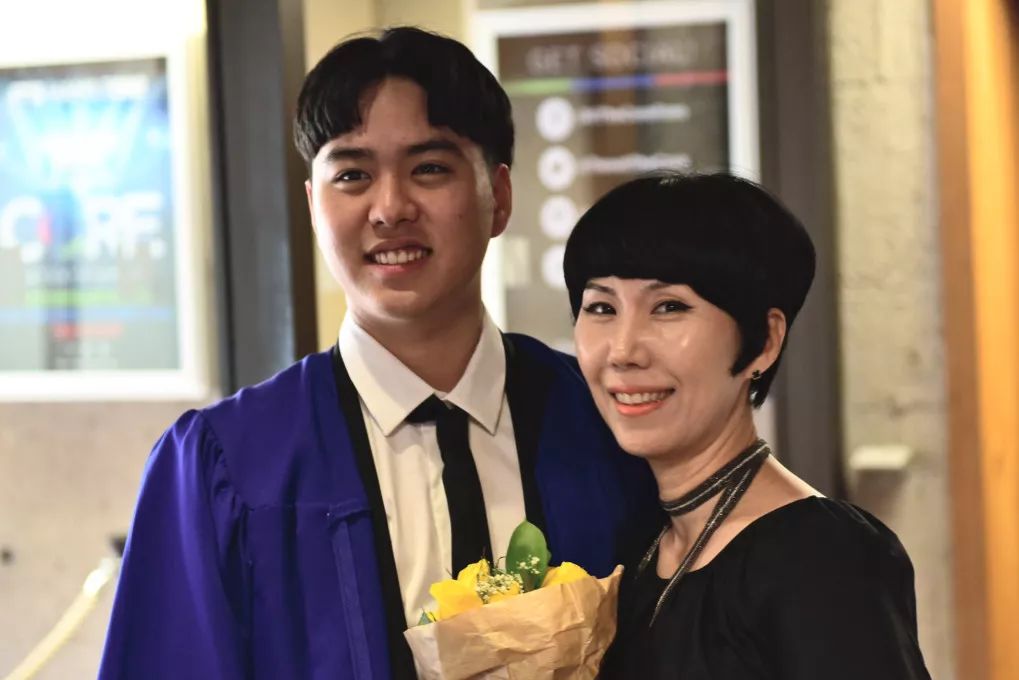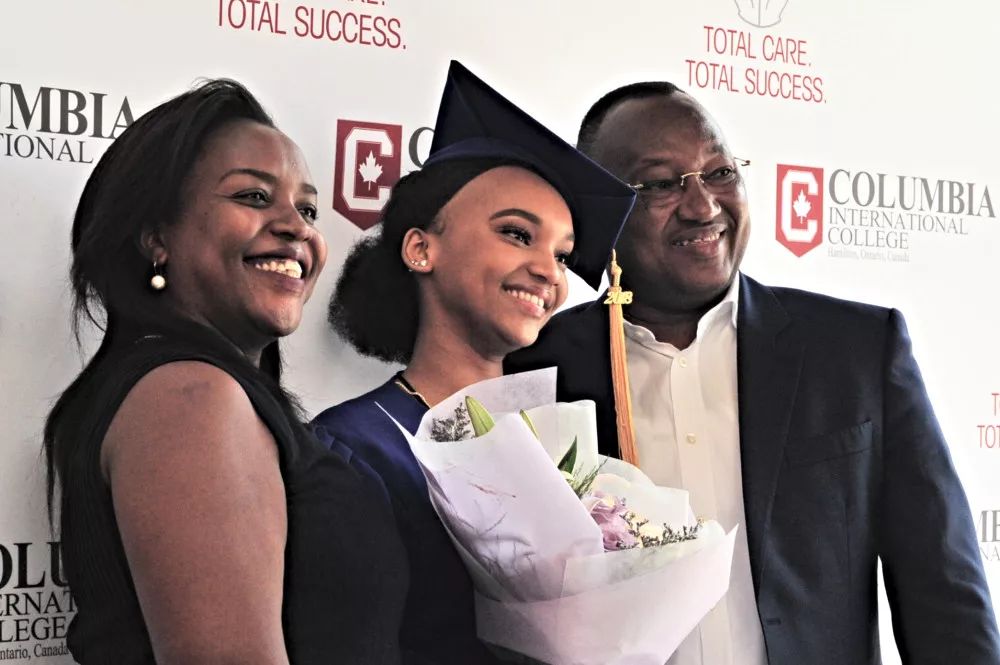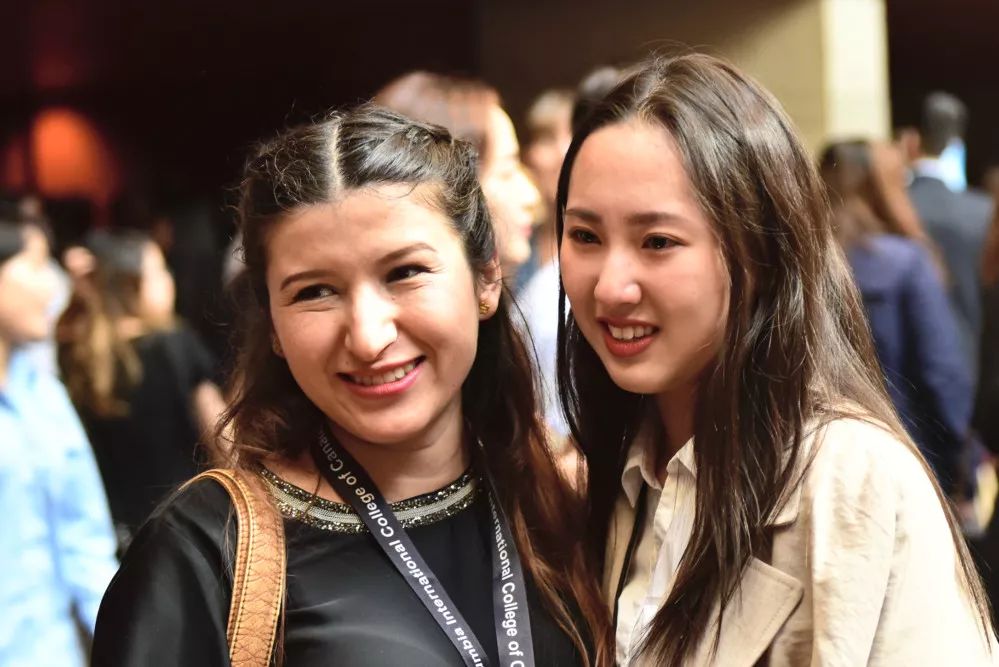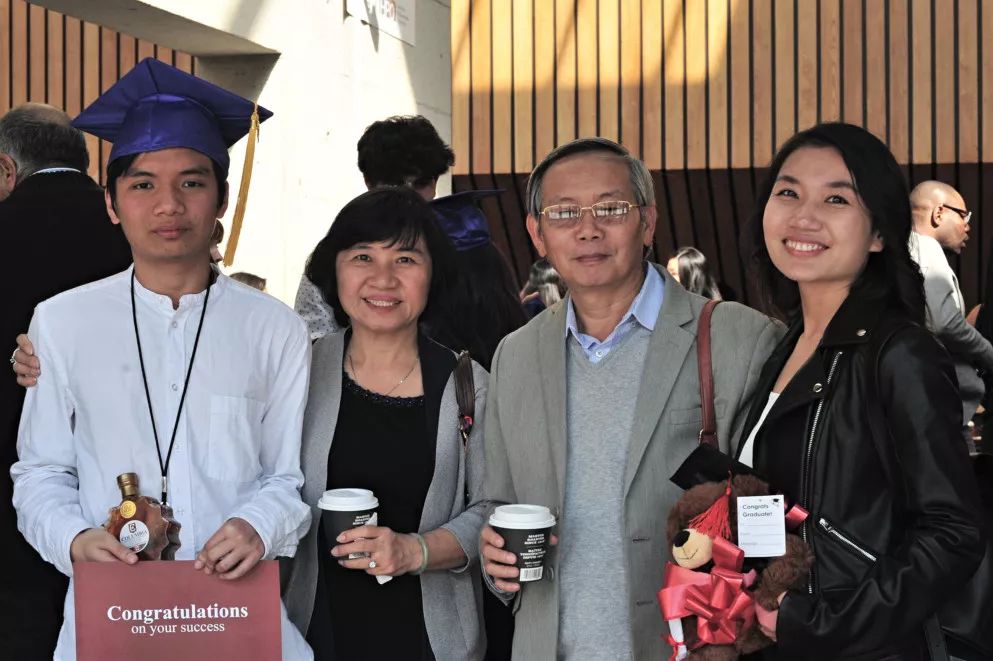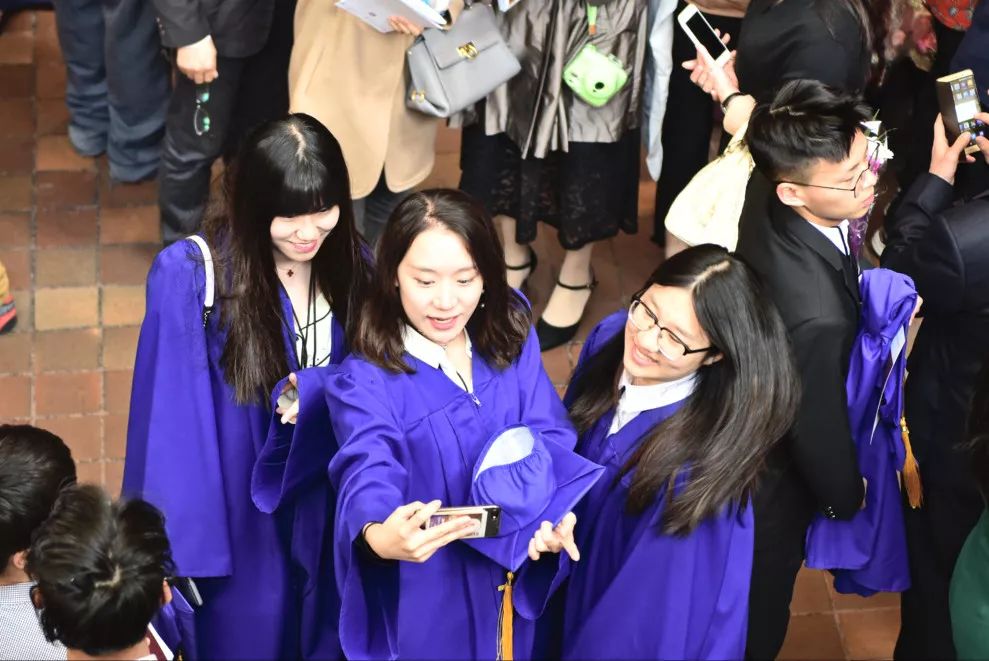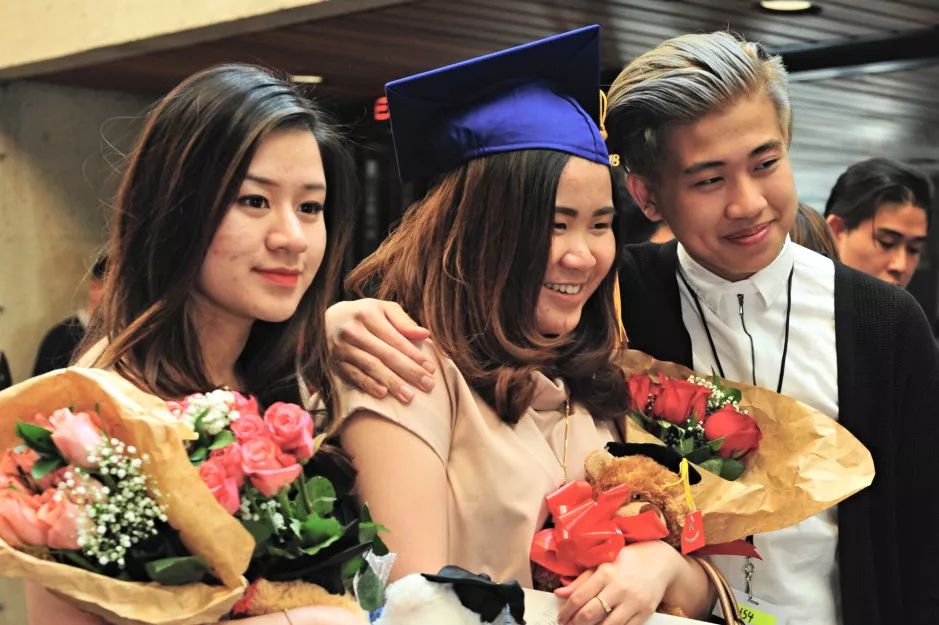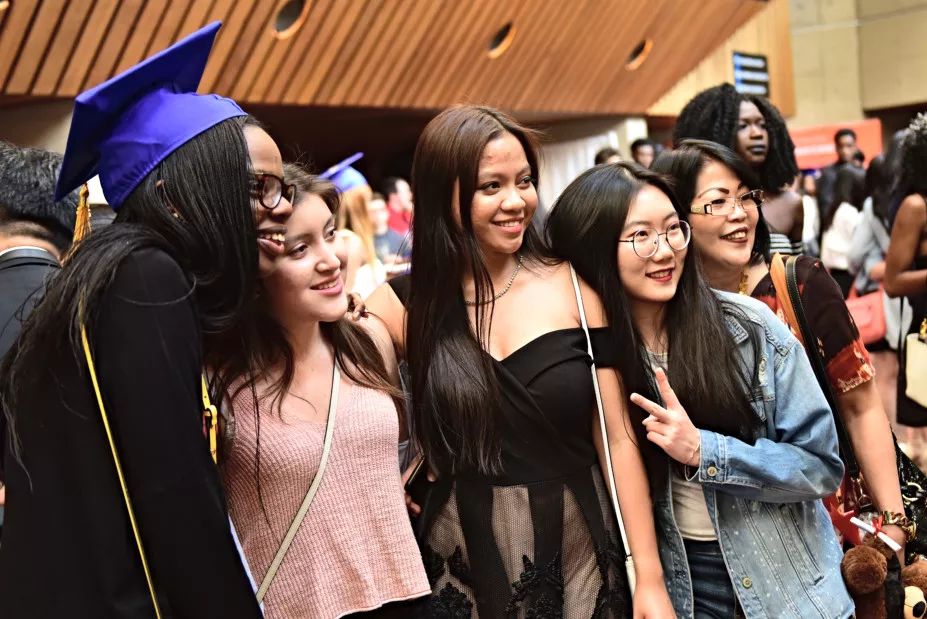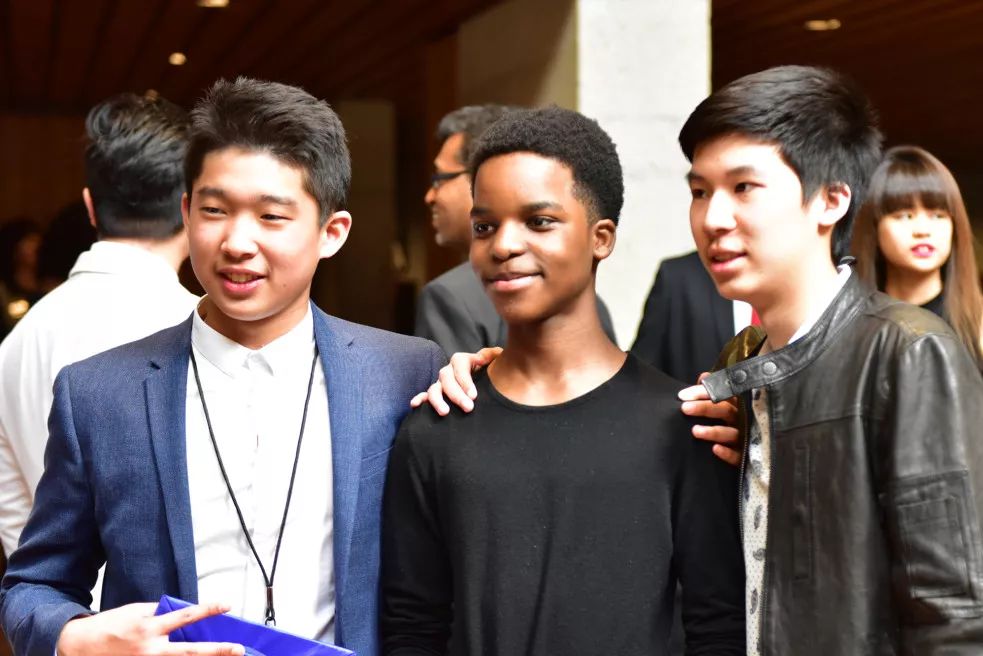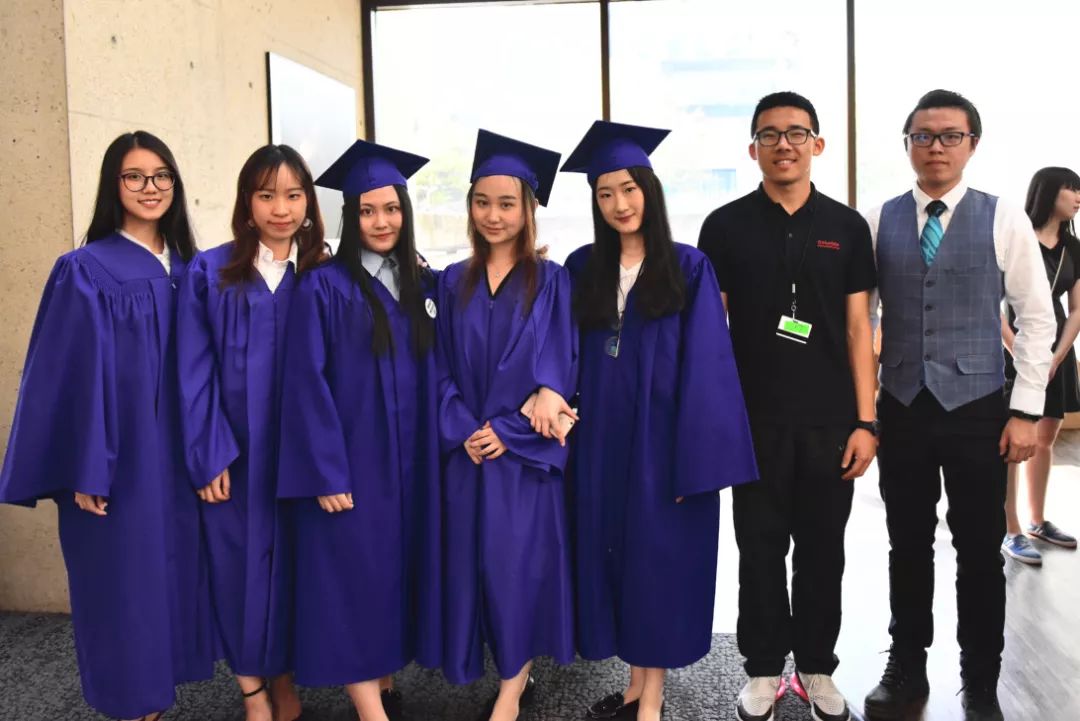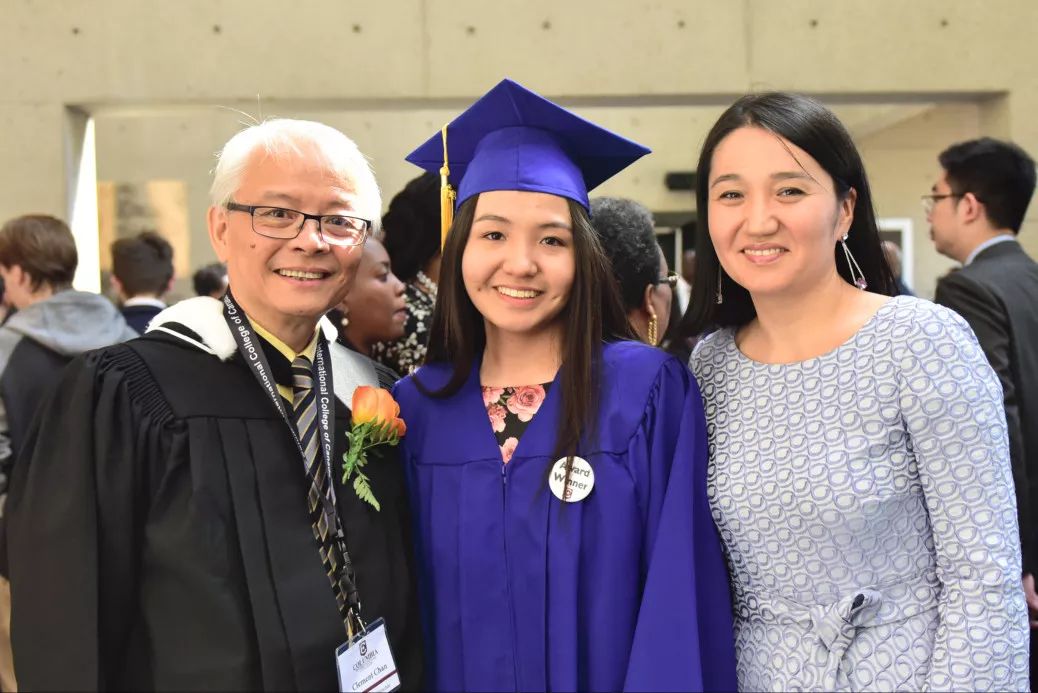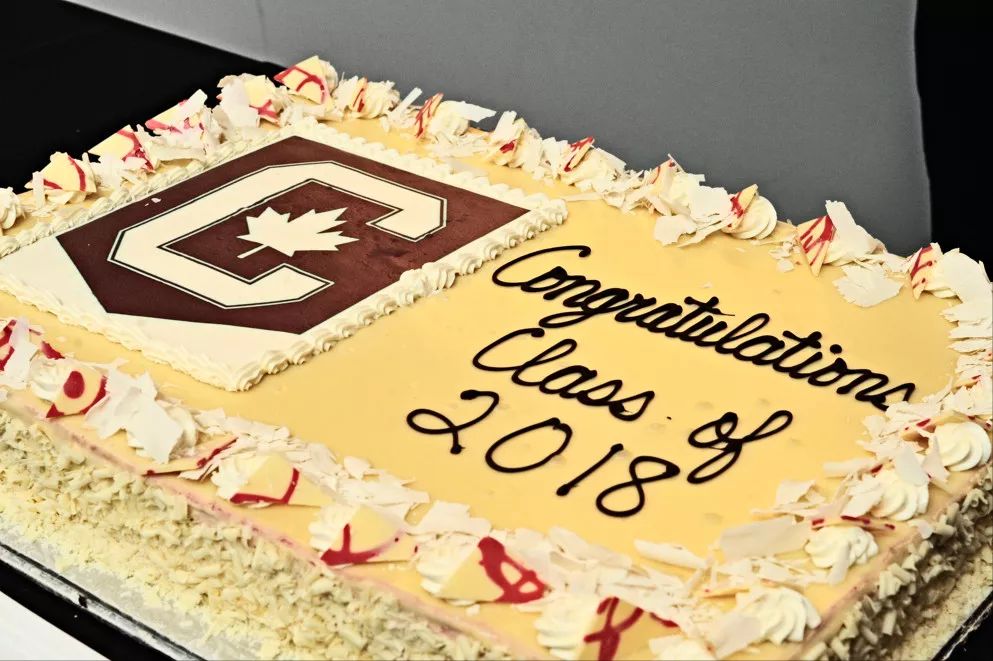 Watch more videos on our Youtube Channel: https://www.youtube.com/channel/UCiNLscRwLJ-aF3DpOUc-wBQ