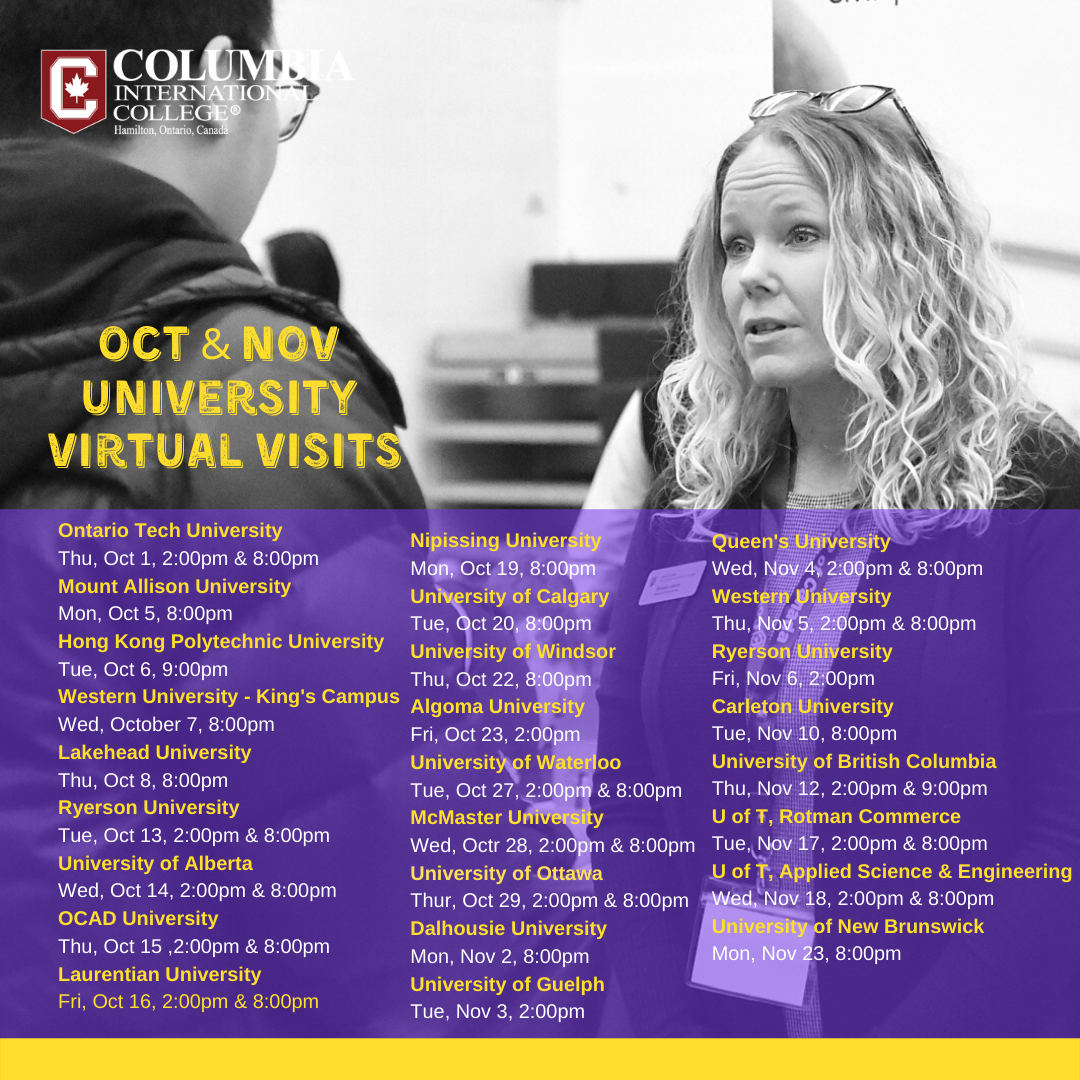 University Placement Services are offered to both CIC students taking in-person and remote classes. It is important to understand how the University Placement Counsellors help students and what kind of support is offered.
One-on-one meetings
Mrs. Terra Arnett, Head of Guidance and UP Services explained that one on one counselling is the heart of what we do. "Nothing replaces one-on-one,  it's when we can look the students in the eyes, look at their specific grades, goals and have that personal touch."
Counsellors will reach out to all graduates to schedule their first one-on-one sessions and most times, multiple meetings would have taken place until they received their offer from the universities and accepted their preferred offers.
Students can schedule appointments whenever they need. One-on-one is available to students living on campus or abroad.
Live workshops and Q&A sessions
CIC holds Live Workshops with different themes: How to complete applications; Scholarship; Supplementary applications and more.  There are also Questions & Answers with no specific themes so students can ask any questions they have.
Students get dates and links to join Zoom sessions by email, eZreport Card and Social Media. No appointment is necessary and we have 2 different options (2:00 and 8:00pm EST) to accommodate the different time zones around the globe
All the above sessions are live with staff from the University Placement Service. Sessions are recorded so students can access it later on.
University virtual visits
Due to COVID restrictions, we have arranged Virtual University Campus visits with institutions in Canada and abroad.
Moodle resources
Moodle is the platform used for learning at CIC. University Placement Services have their page on Moodle where students can find all the resources they need.
All the recorded Live sessions and workshops
application guides
requirements and deadlines
university tuition estimates and much more