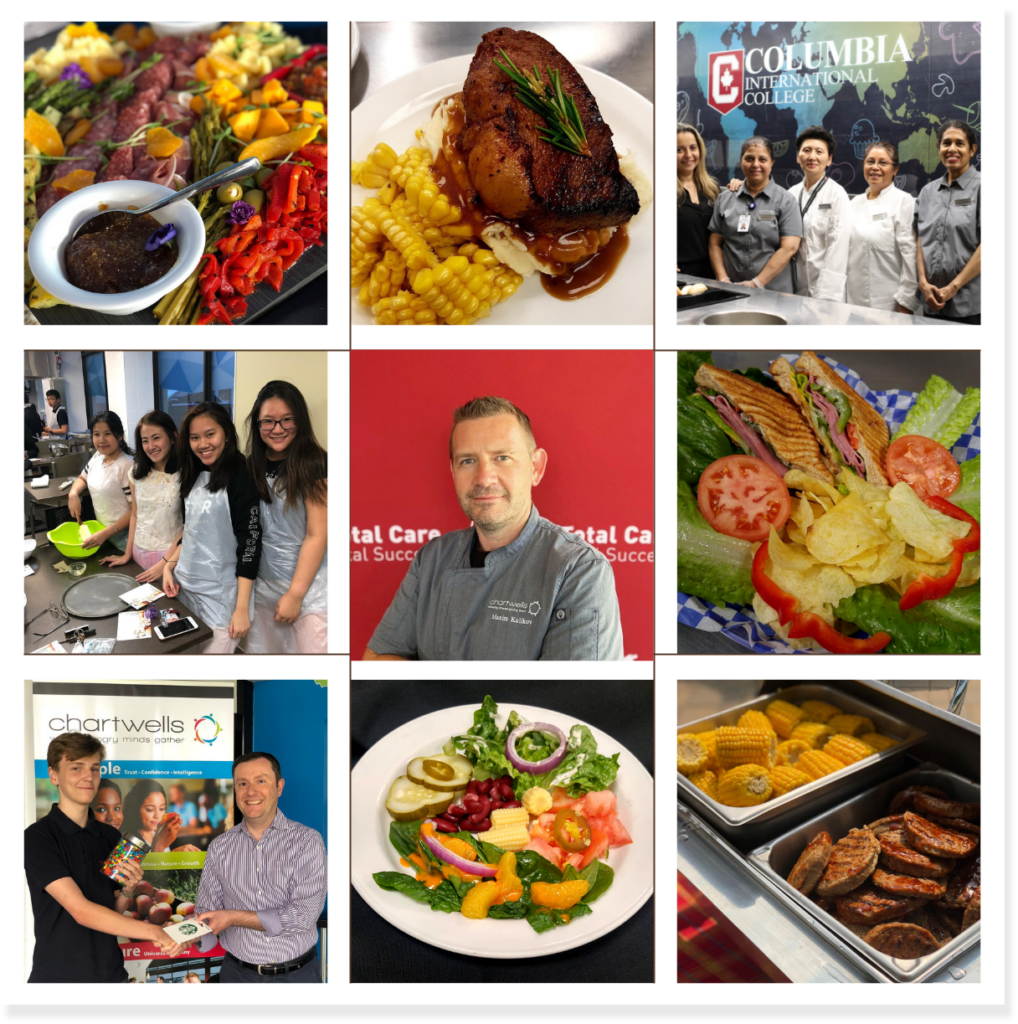 As Canada's largest boarding school, Columbia International College serves thousands of meals to the school community daily. We invite you to explore how we commit to food safety and quality, keep the students well-nourished, and empower them to flourish!
First-Class Food Service by Chartwells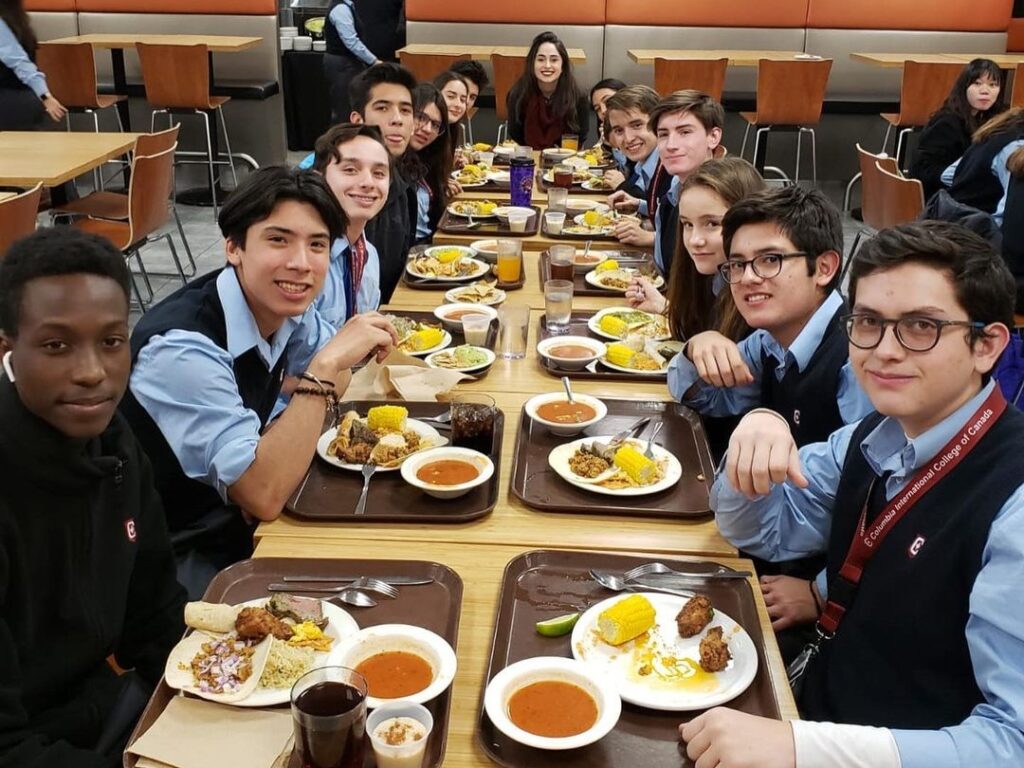 CIC's Total Care Education places the safety and health of students at the forefront, and top-notch dining services are a vital component. In partnership with Chartwells, a globally renowned catering group, we ensure our students enjoy fresh, delicious, nutritious, and balanced meals, offering them the best support for healthy growth.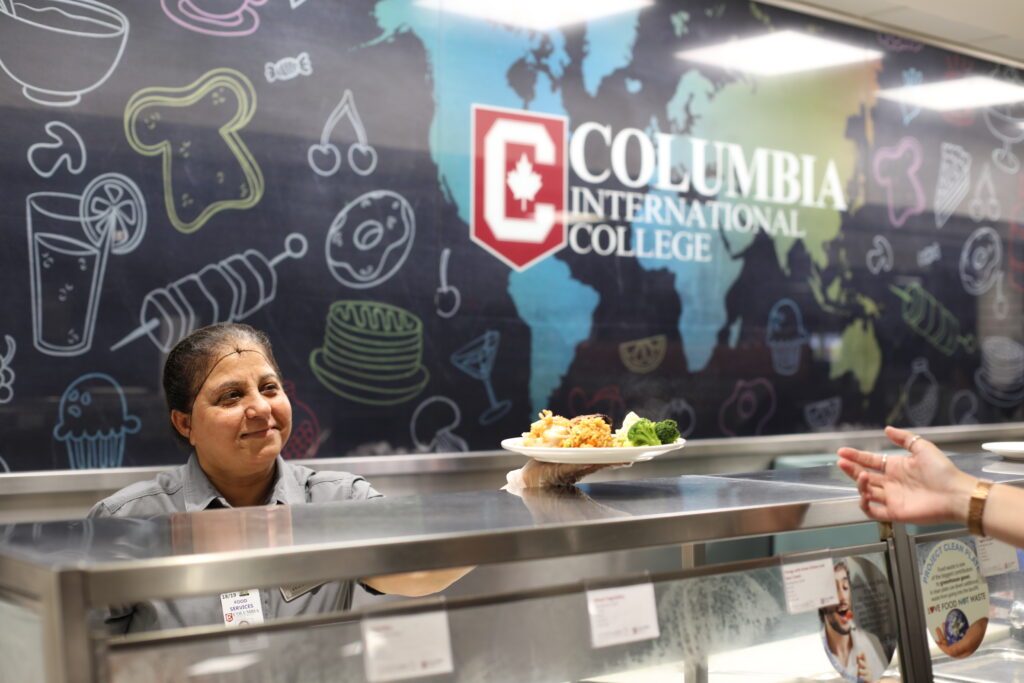 Chartwells, Canada's largest campus catering group, serves over 1.2 million students across 60+ colleges and universities, as well as 500+elementary and secondary schools.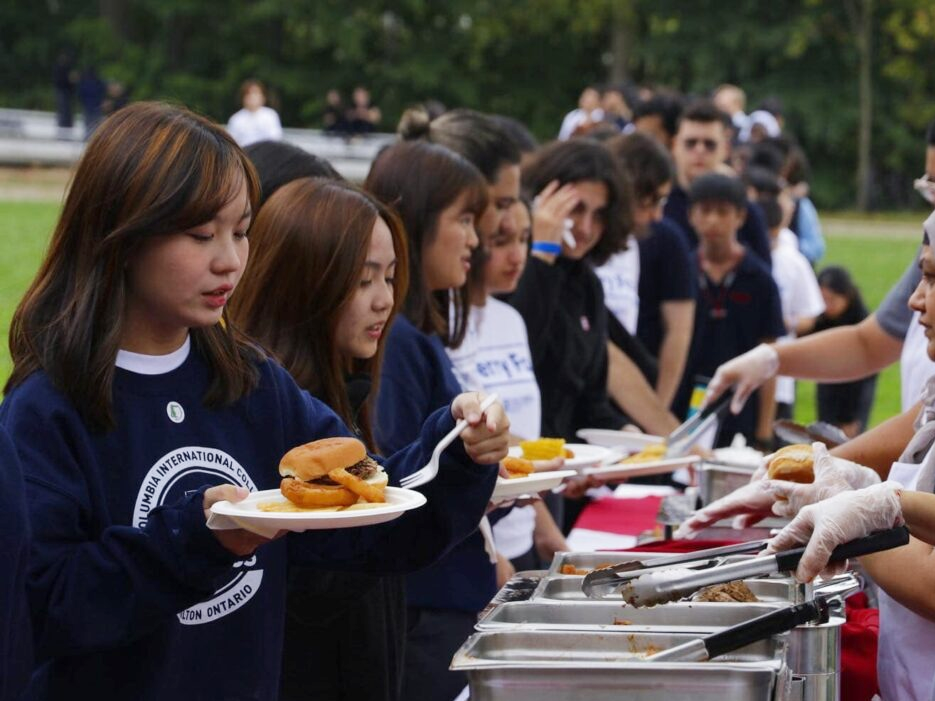 CIC boast four cafeterias on campus and in residences, each offering a modern and comfortable dining environment. To cater to our students' needs, the residence cafeteria operates 365 days a year.
The cafeterias provide 26 meals per week, including weekend brunches and night snacks that merge seamlessly into the schedule.
Meals are prepared using the healthiest cooking styles such as stir frying in high heat, baking, roasting and steaming. All food is prepared on-site, ensuring it's free from trans fats and MSG.
We offer a variety of mixed dishes and delicacies from around the world.
We provide a variety of special food activities, including nutritious cooking classes, a pop-up sushi bar, outdoor BBQ events, and food trucks, among others.
In addition, we cater to students with special dietary requirements, whether due to physical discomfort or specific needs like vegetarian, religious, or lactose intolerance. Your satisfaction and well-being are our priorities.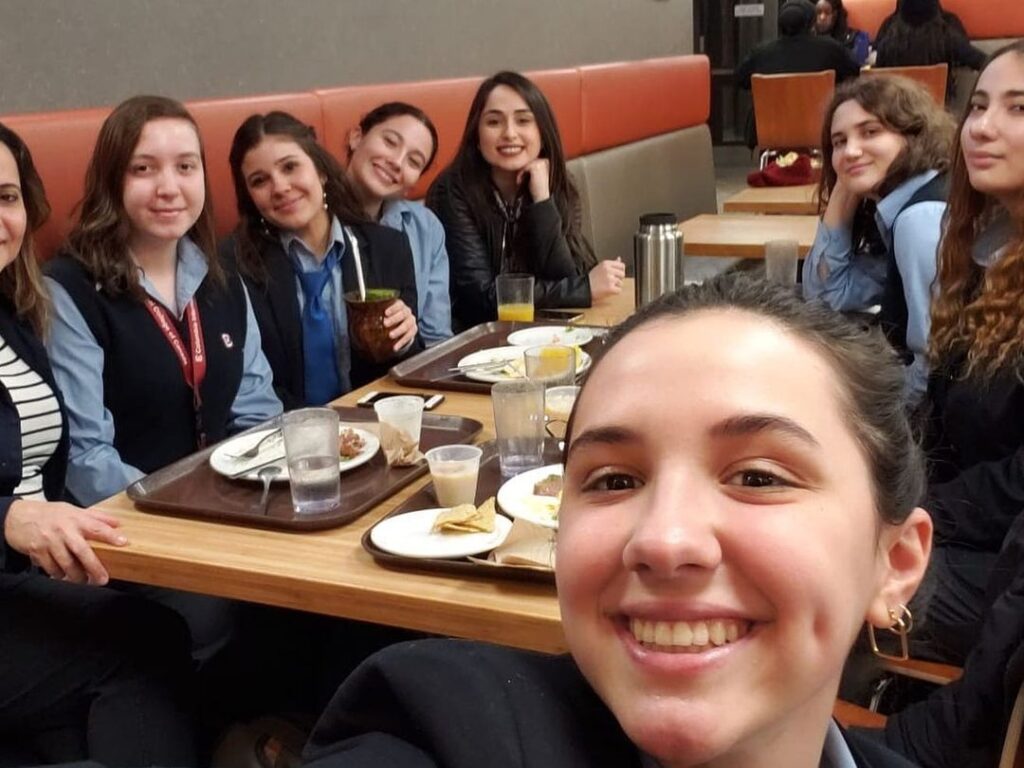 At CIC, we have a strict commitment to selecting healthy ingredients and preparing them on-site to ensure optimal nutrition and hygiene. Our menu includes:
A wide variety of vegetables, salads, and sauces.
Seasonal fresh fruits like apples, citrus, bananas, as well as fruit salads with options like peaches, strawberries, oranges, pears, and more.
Cooking oils with no trans fat.
Whole grain foods, including options like brown rice, barley, oats, and other whole grains.
Locally sourced eggs and low-fat dairy products, such as milk, yogurt, and cheese.
Natural sweeteners like sucrose, honey, maple syrup, and more.
For more information on Chartwells catering services and offerings, visit www.dineoncampus.ca/CIC
Random Shots of Everyday Meals
Breakfast set offers a delightful array of options to start your day right: bread, waffles, eggs, hash browns, sausage, bacon, porridge, yogurt, desserts, milk, coffee, tea and juice.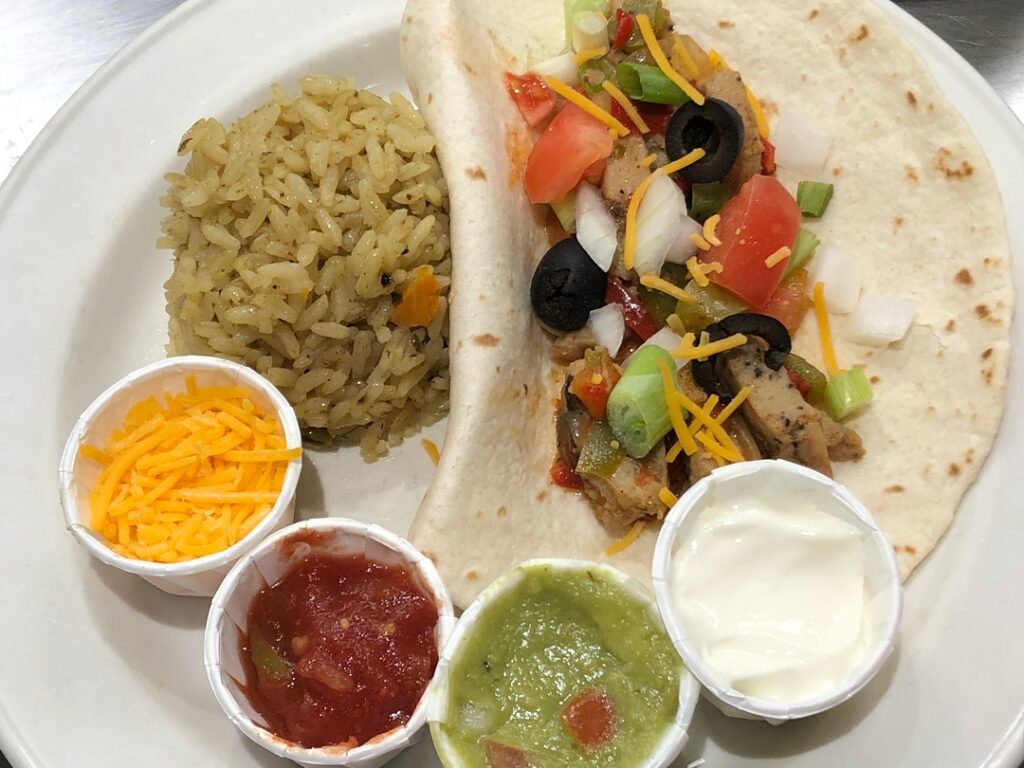 Chicken burritos, brown rice, assorted Mexican salsas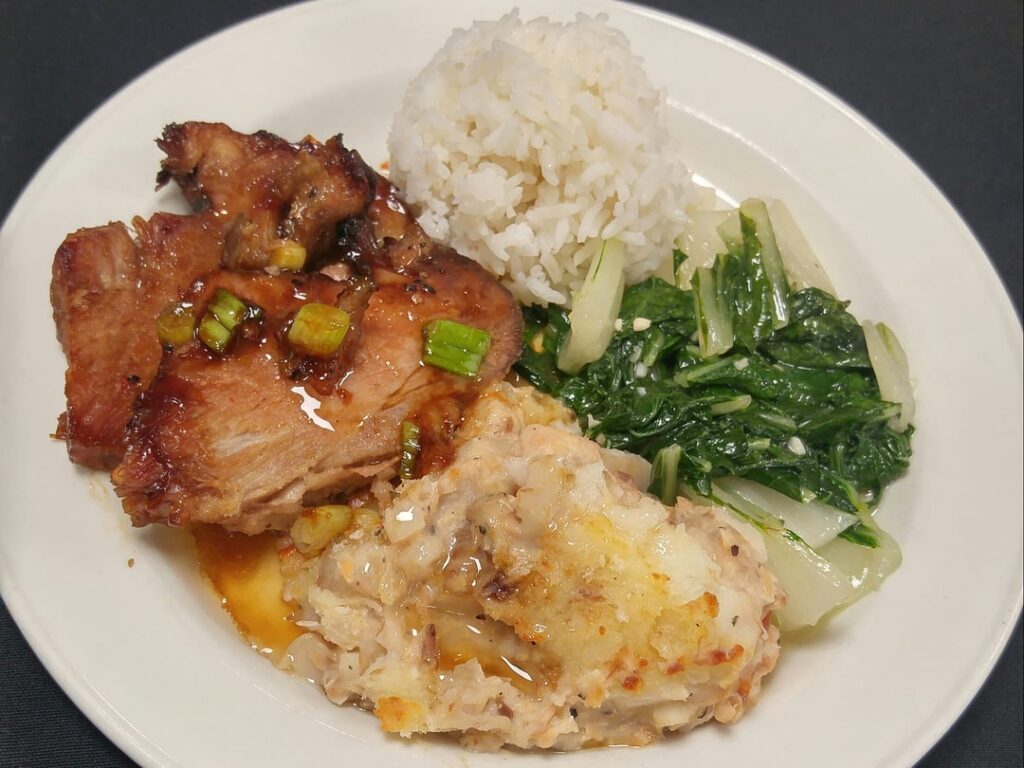 Grilled chicken legs, mashed potatoes, cabbage, rice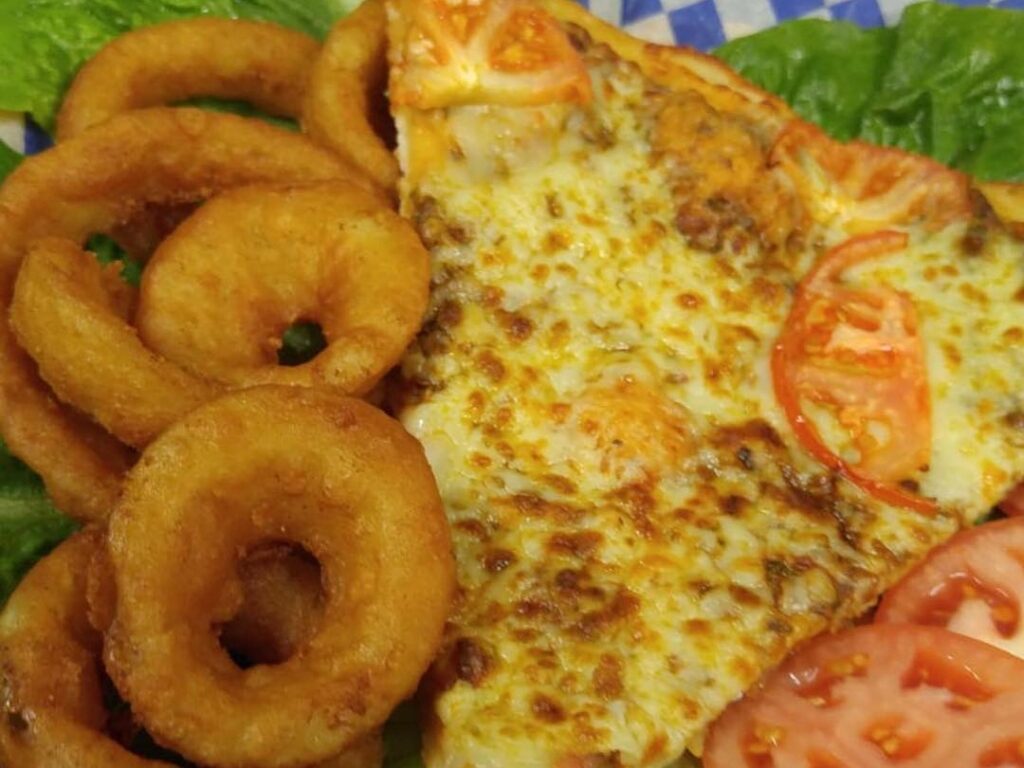 Pizza, onion rings and salad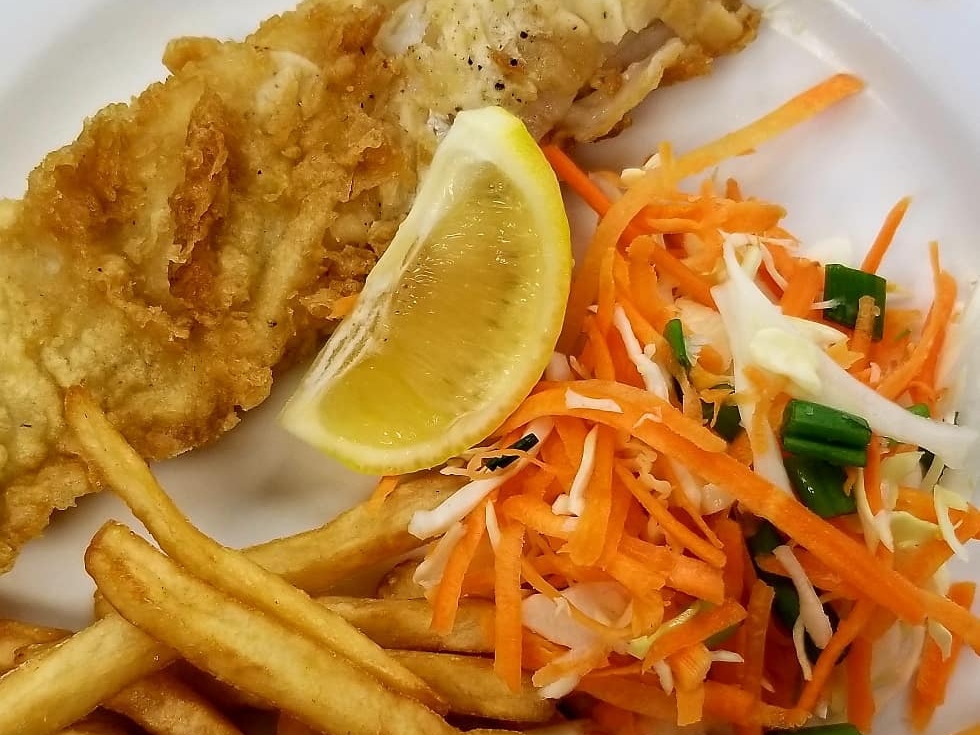 Fish N Chips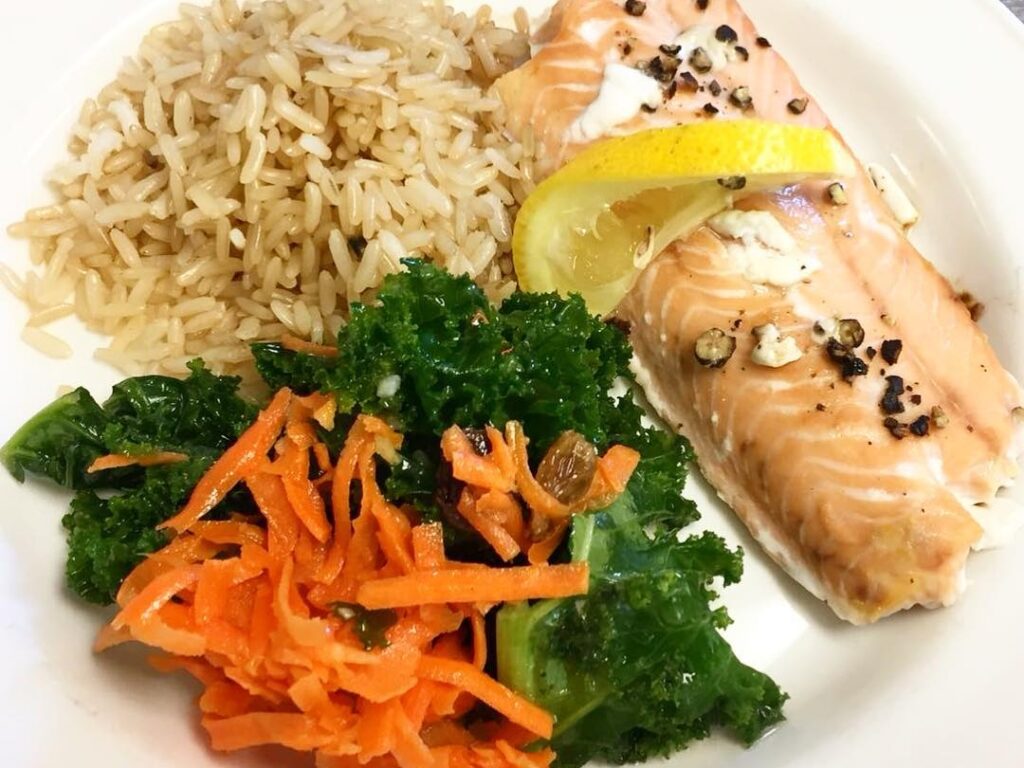 Salmon, kale, brown rice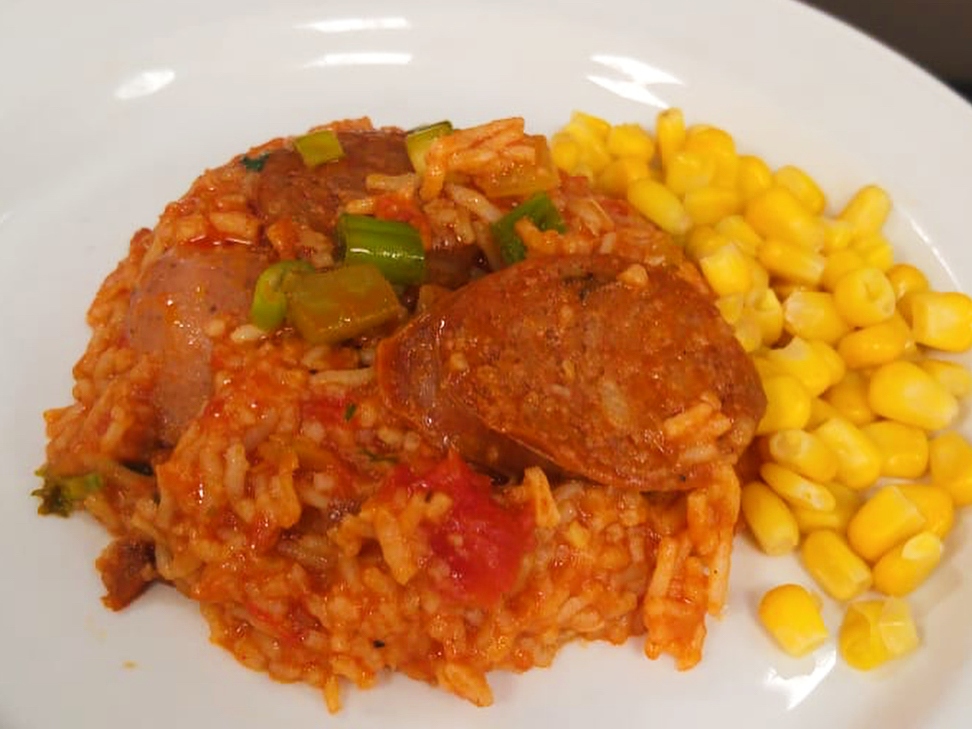 Italian Risotto and sweet corn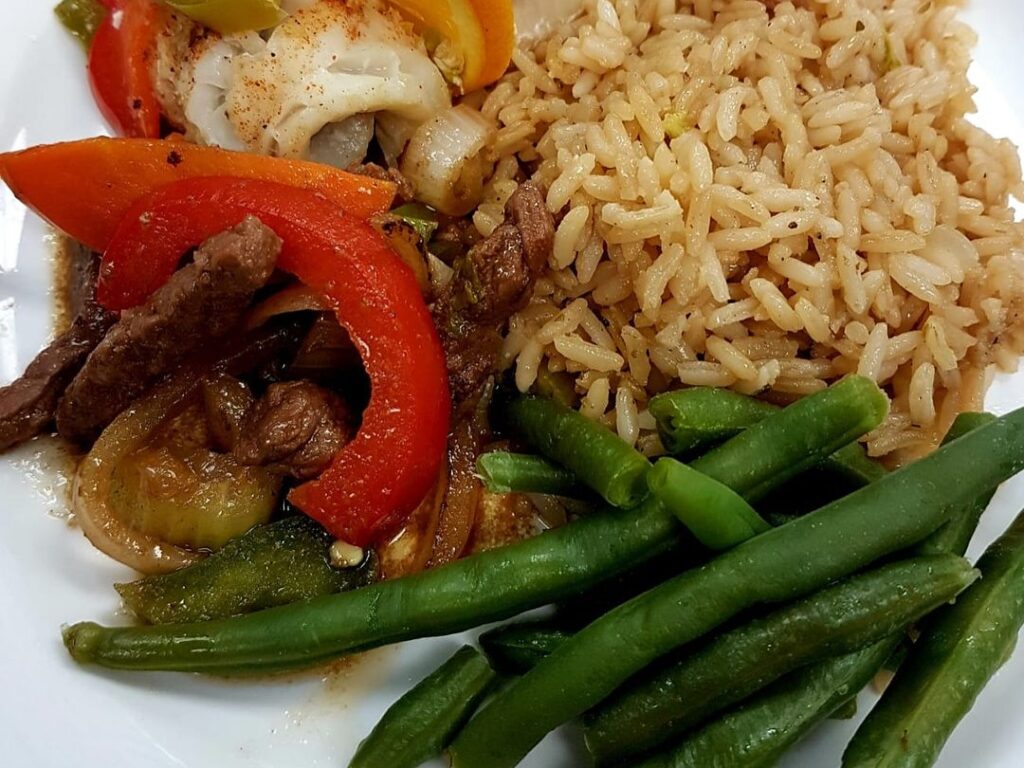 Stir-fried beef with chili, green beans, brown rice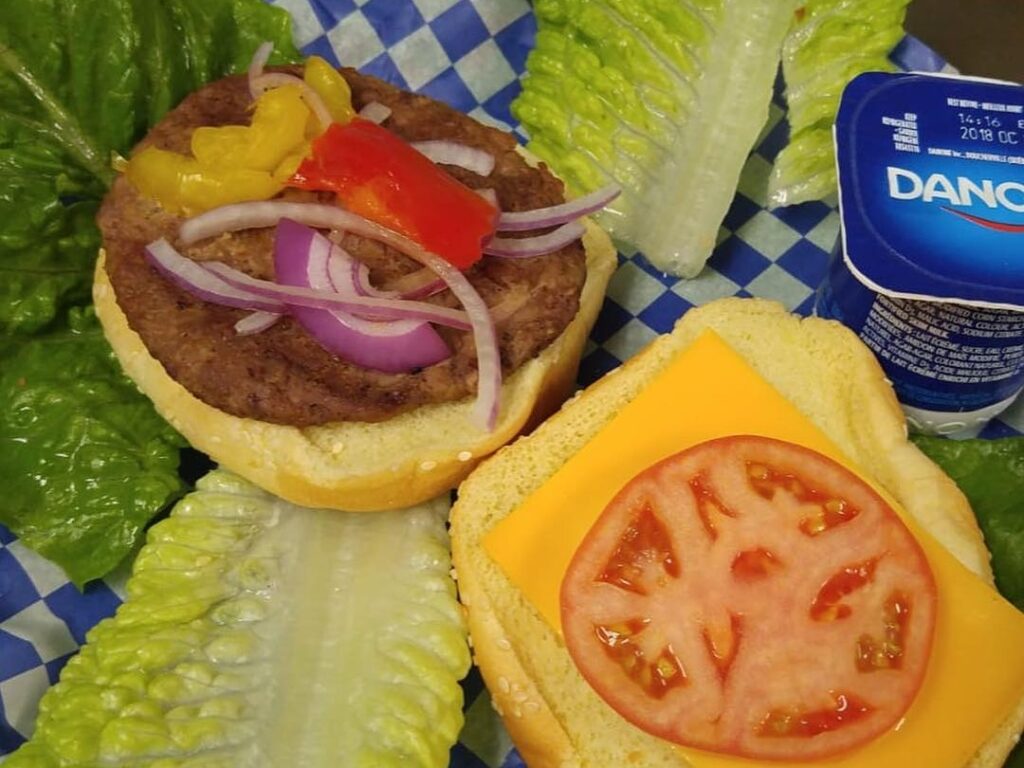 Hamburger, yogurt, salad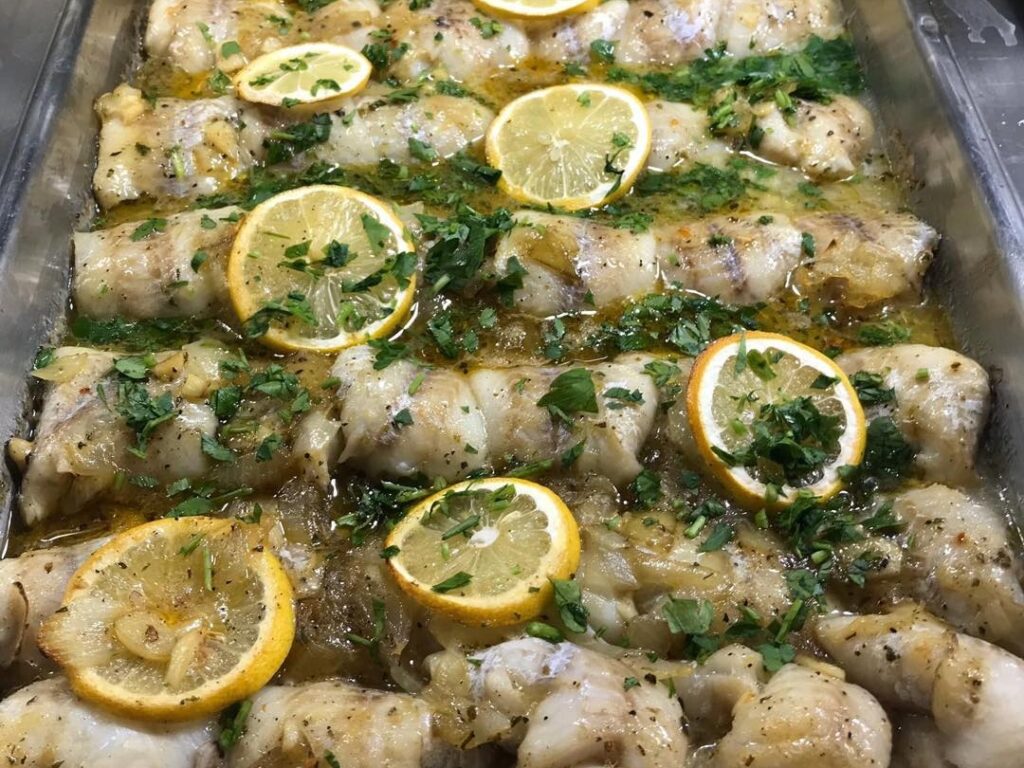 Baked fish with lemon cream sauce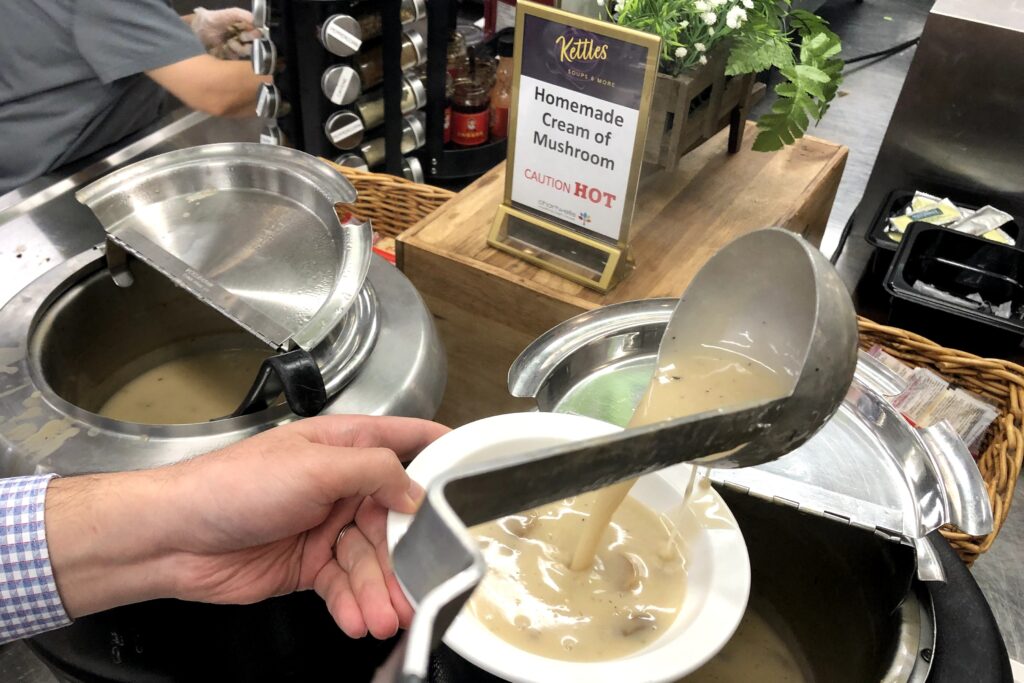 A variety of all-you-can-eat, freshly made soups, such as creamy mushroom, creamy roasted pumpkin, hearty beef barley, flavorful beef pho and Italian meatball soups.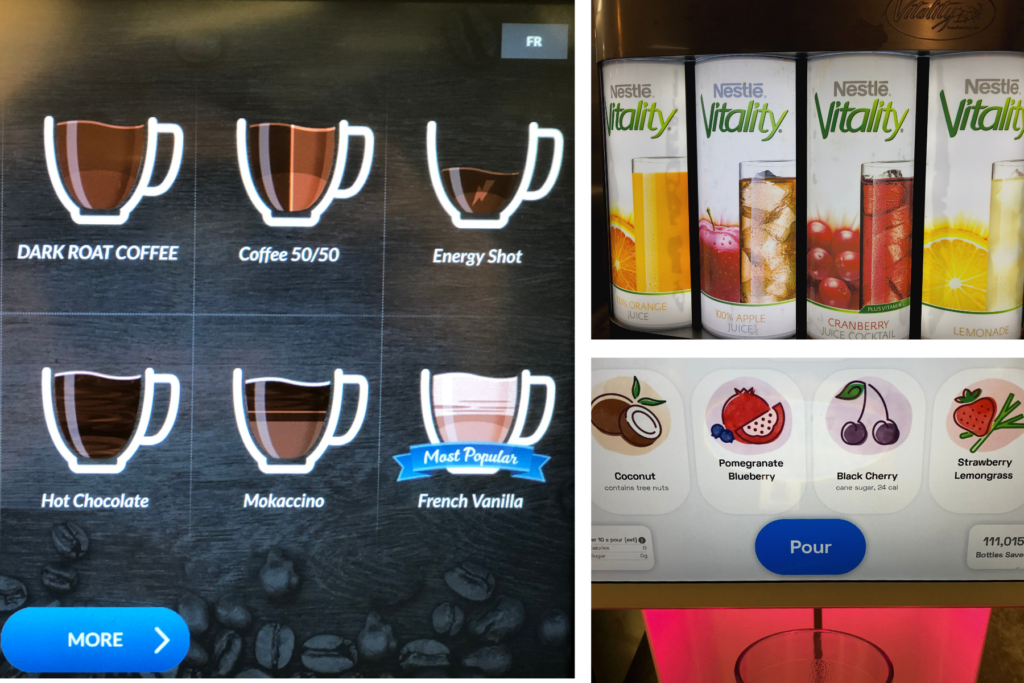 All-you-can-drink juices, teas, milk, sodas and freshly brewed gourmet coffee – Cappuccino, Mocha, Americano, French Vanilla, Chocolate, Decaffeinated …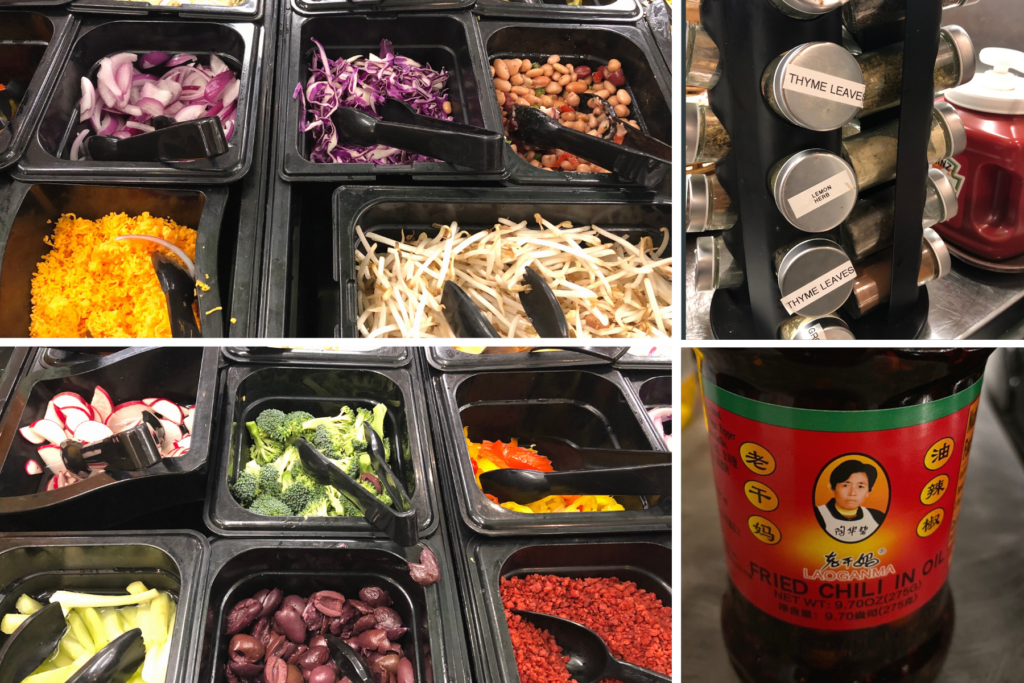 A wide variety of fresh salads, fruits, seasonings, and sauces
Diversified Recipes & International Tastes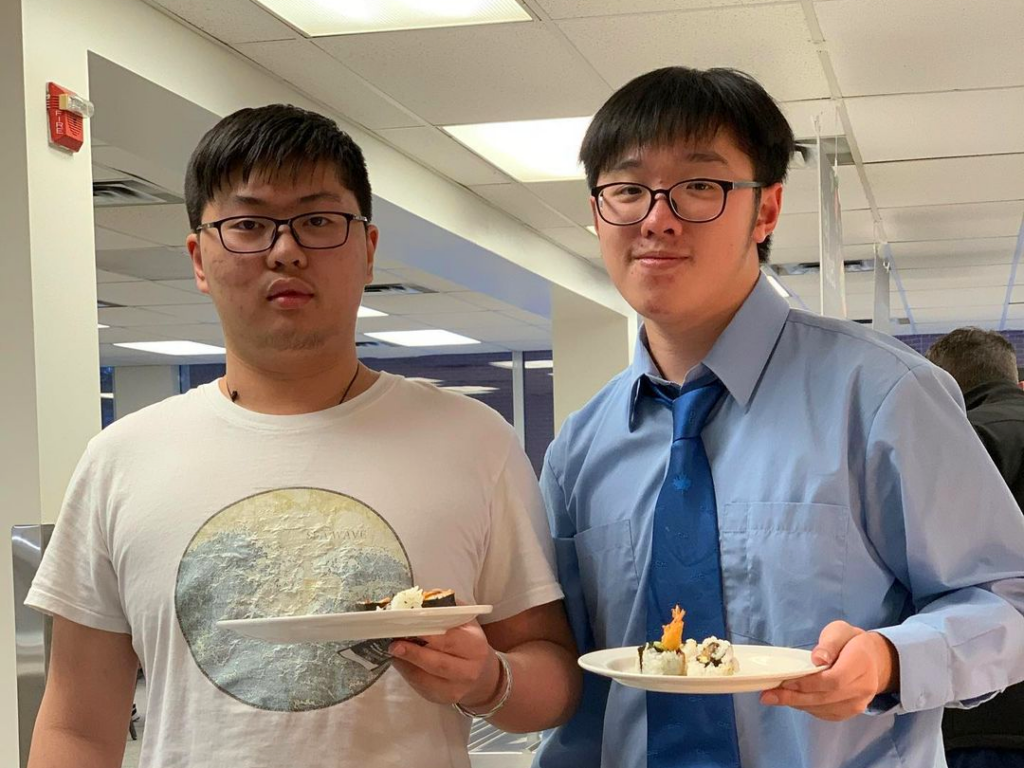 Chartwells believes that food is not just nourishment for the body but also for the mind and soul of students, promoting their physical and mental well-being while connecting them with the diverse global community. At CIC, our students come from over 70 countries and regions worldwide, representing a rich tapestry of culinary preferences. Our dining offerings seamlessly blend global food styles, offering a delightful fusion of flavors from around the world.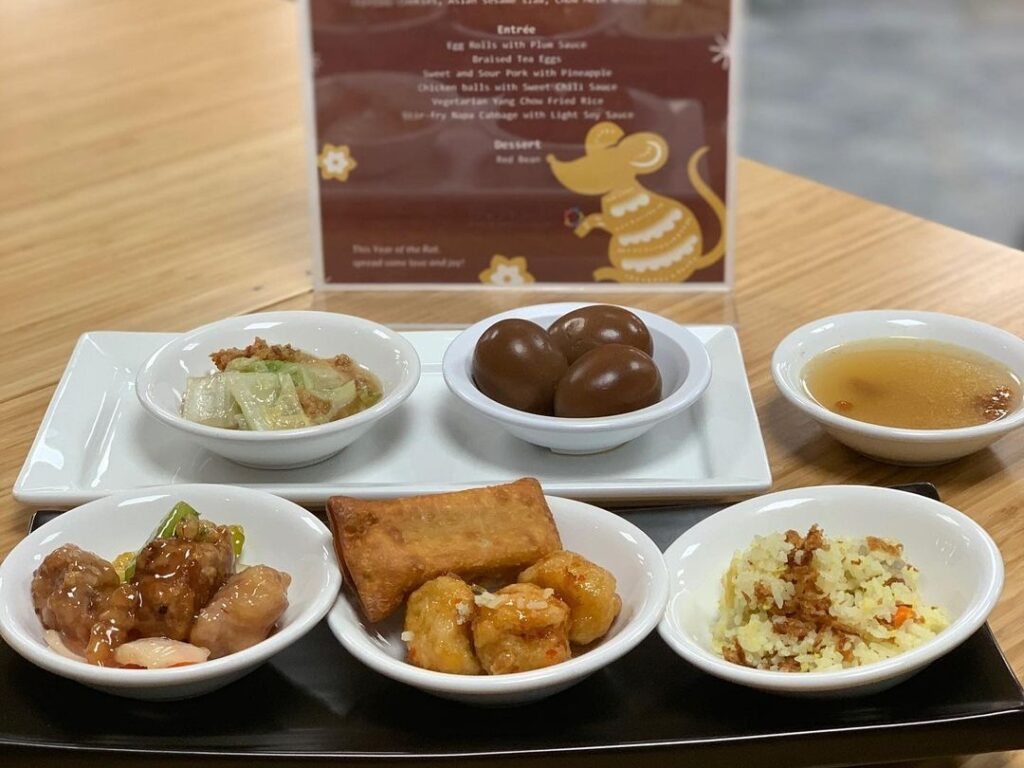 Celebrate the Spring Festival with a mouthwatering spread of traditional delicacies: Pineapple sweet and sour pork, sweet and spicy chicken balls, Yangzhou fried rice, fried cabbage, spring rolls, tea eggs…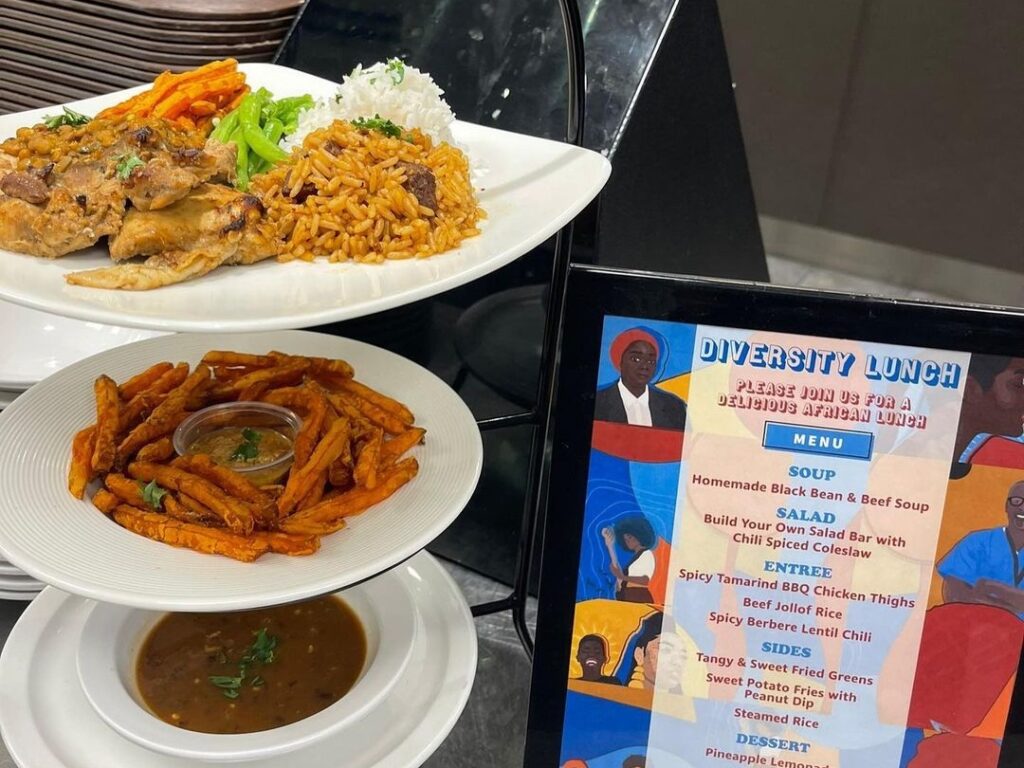 Savoring the flavors of Africa with our special meal: spicy tamarind BBQ chicken thighs, Beef Jollof rice, spicy Berbere lentil chili…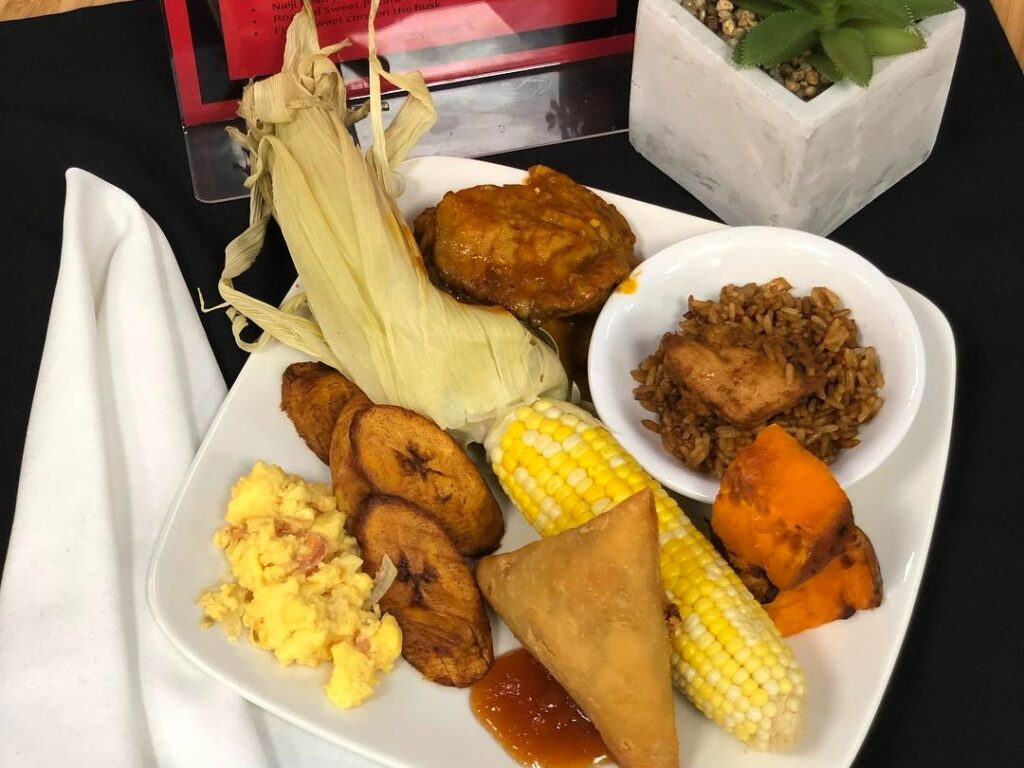 Take your taste buds to the Caribbean with our delightful specialties: coconut milk curry chicken, chili stew with rice, curry puffs, fried bananas, corn, sweet potatoes…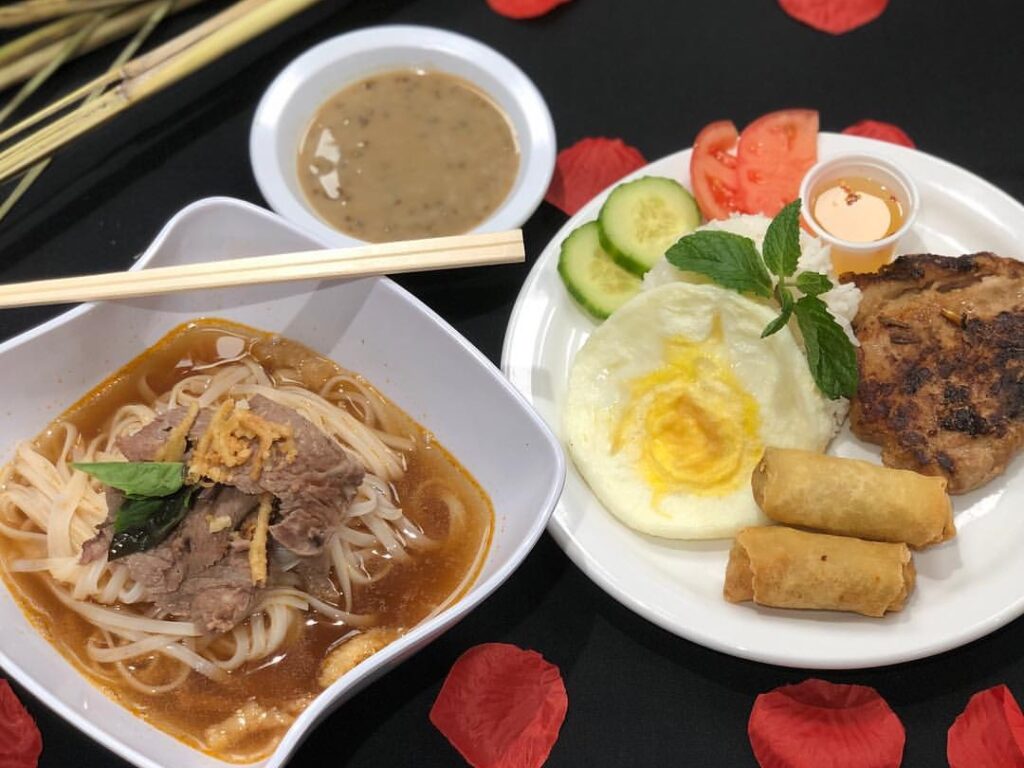 Experience the vibrant flavor of Vietnamese cuisine: beef pho, spring rolls, grilled pork, fried eggs…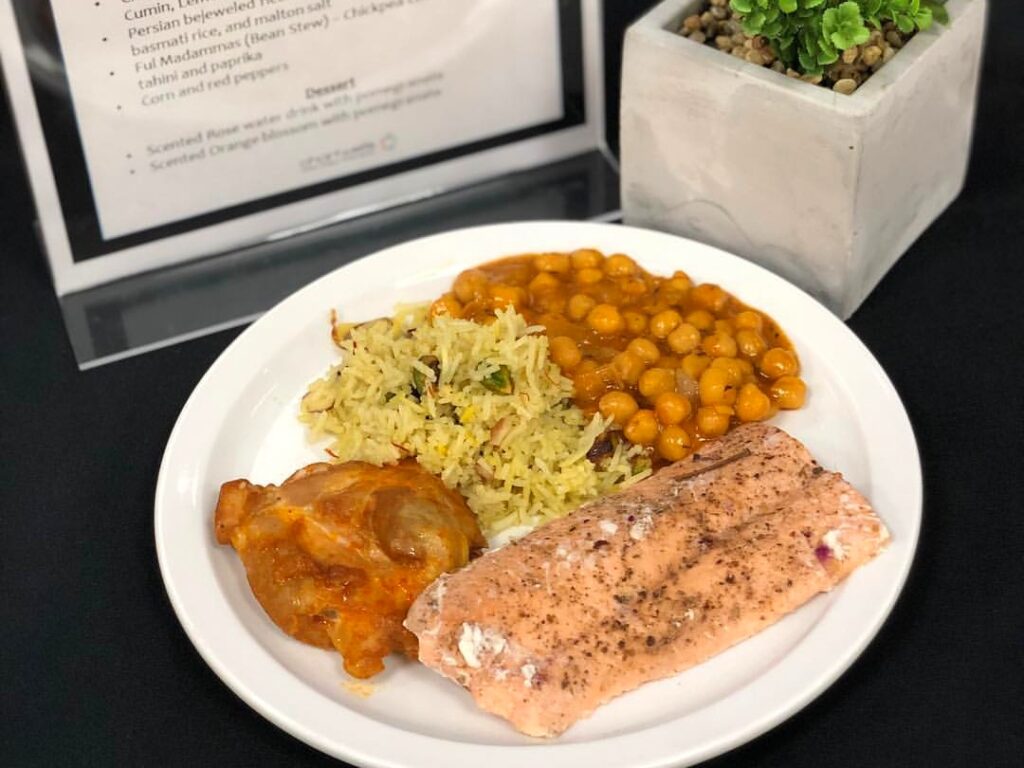 Students vote for their favorite dishes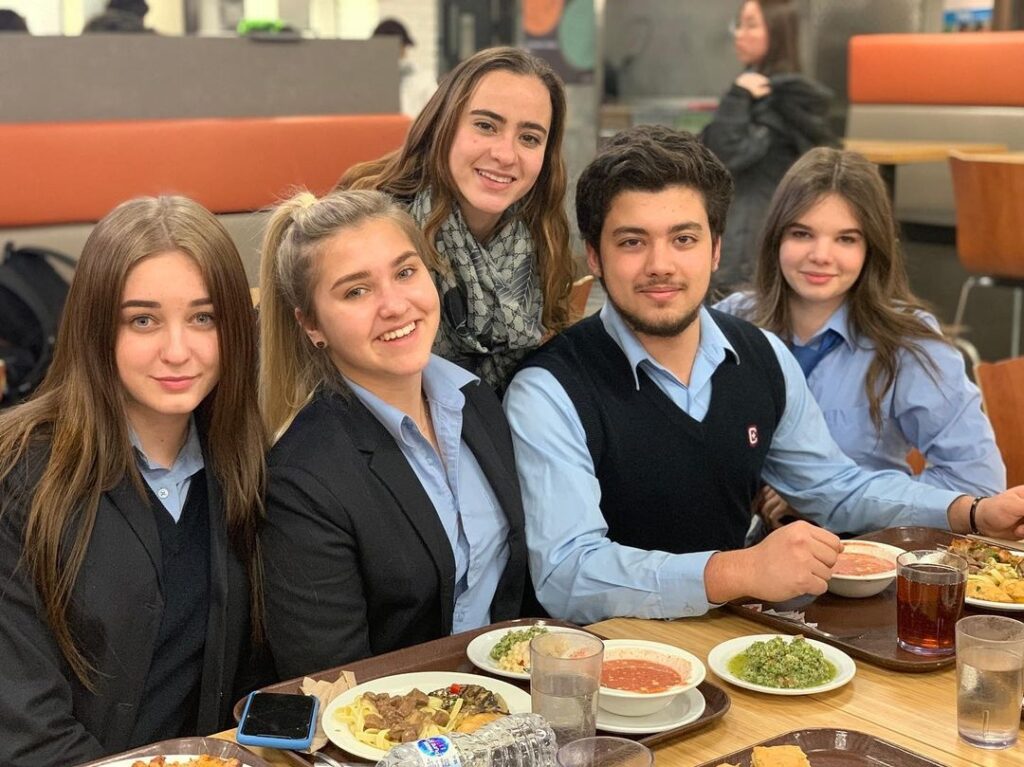 Chartwells regularly holds voting activities on social media, allowing students to select their favorite dishes to diversify the dining options.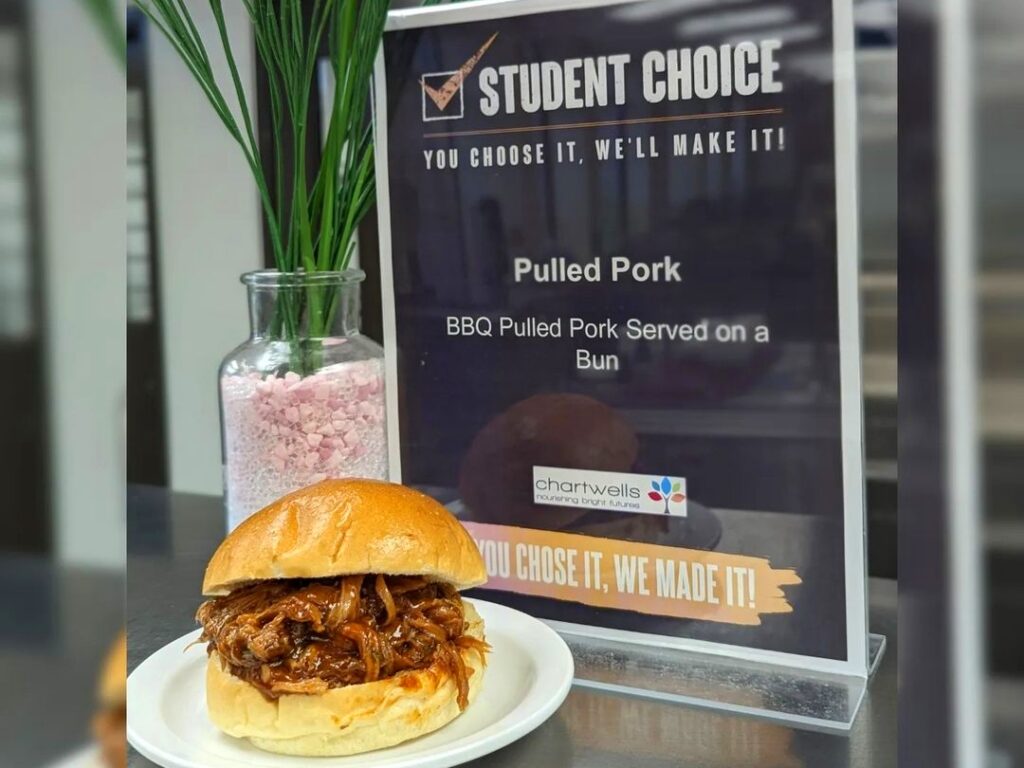 Student-voted menu: Pulled Pork Burger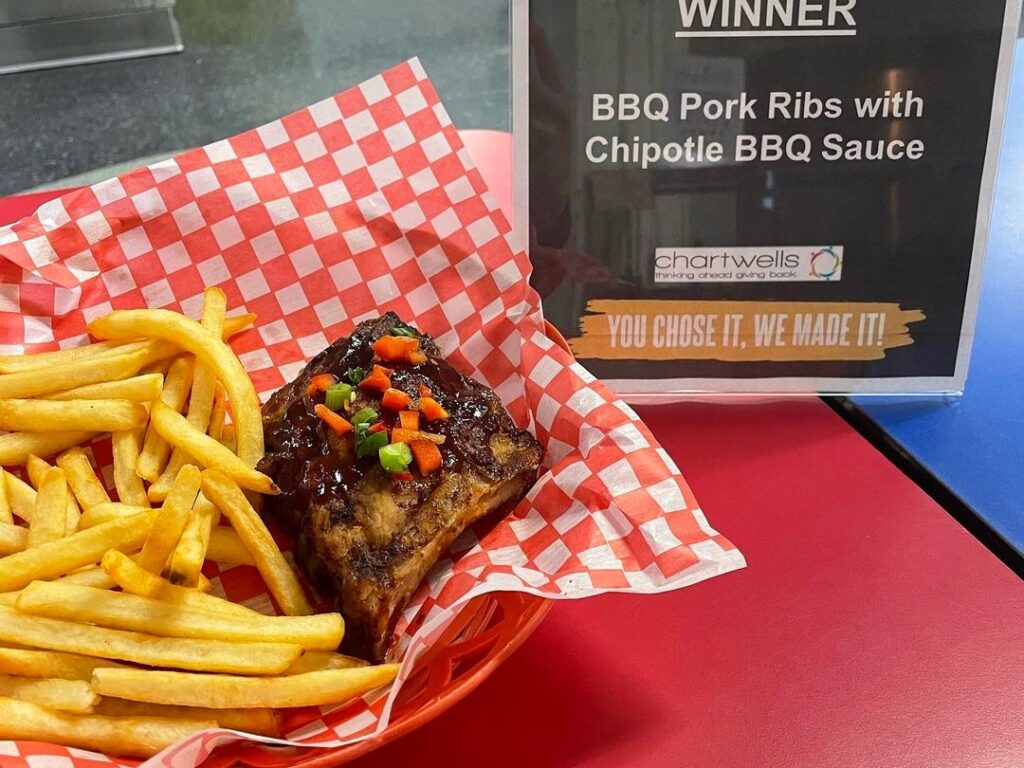 Student-voted menu: BBQ ribs with Chipotle sauce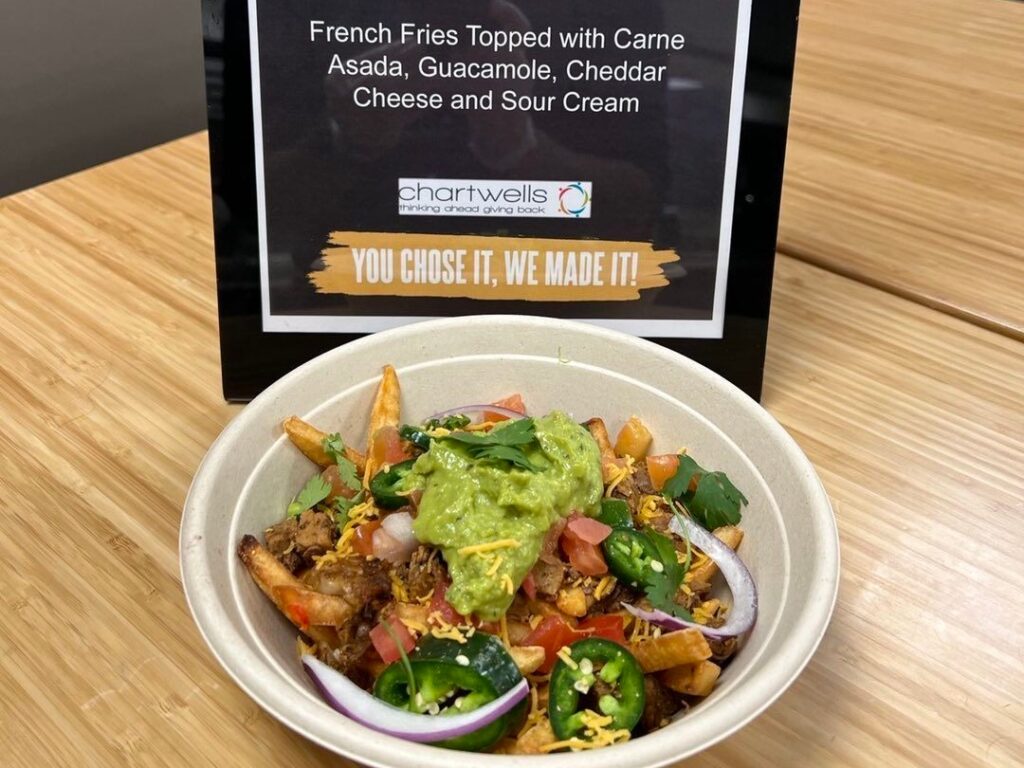 Student-voted menu: French fries with grilled pork, guacamole, Chedder cheese, sour cream…
Special Food for Special Events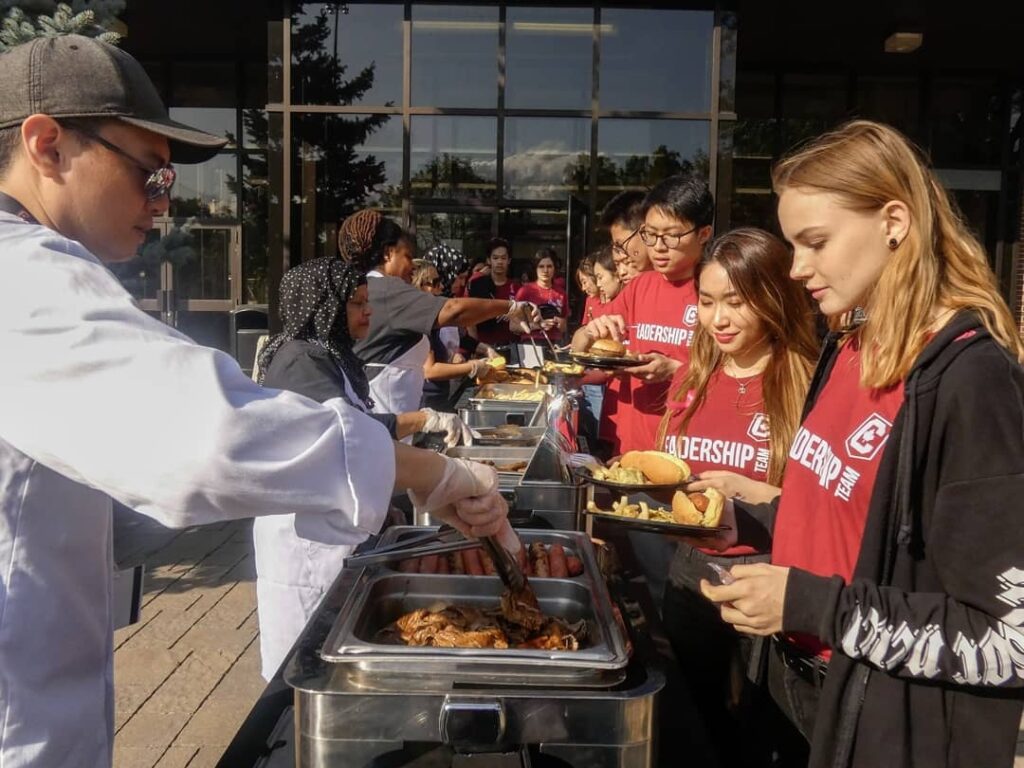 CIC students also enjoy special culinary delights at orientations, graduation ceremonies, proms and festivals. Whether it's tossing your cap or dancing the night away, the unique food experience makes every moment unforgettable!
Check out these happy faces when food trucks roll onto campus, serving up mouthwatering poutine and ice cream. What makes it even better? All students can enjoy these treats for free, and the flavors are truly out of this world!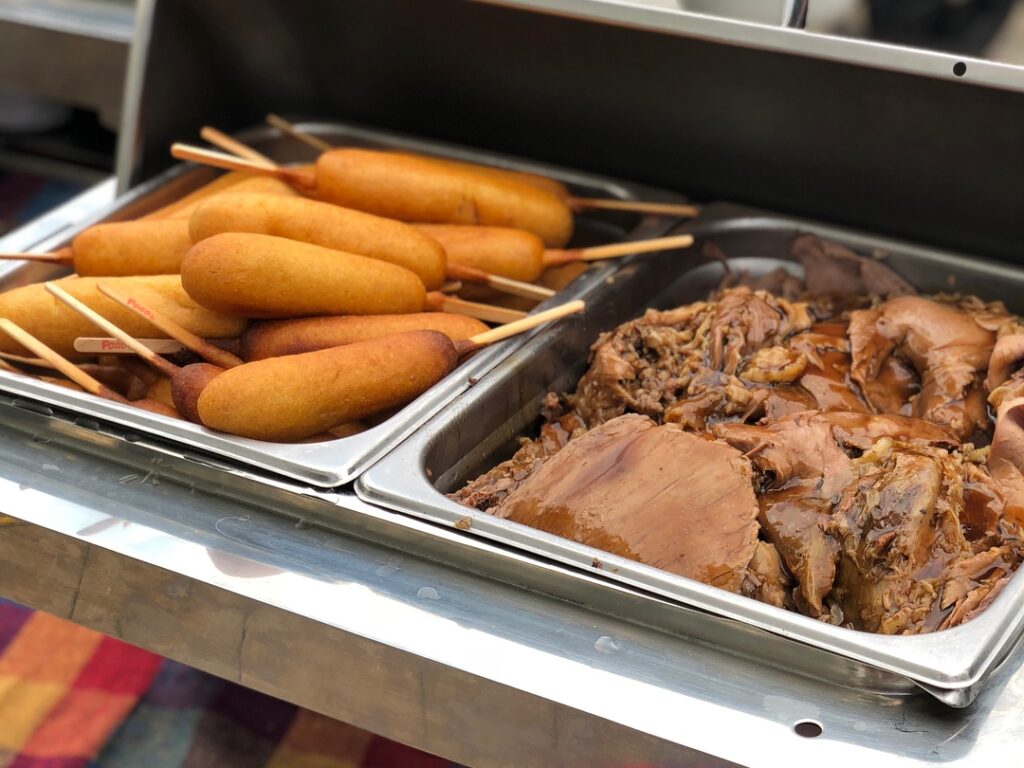 Steaks, hot dogs, ribs, hamburgers, French fries, corn on the cob —welcome to the North American outdoor picnic! Grab your plate and join the feast!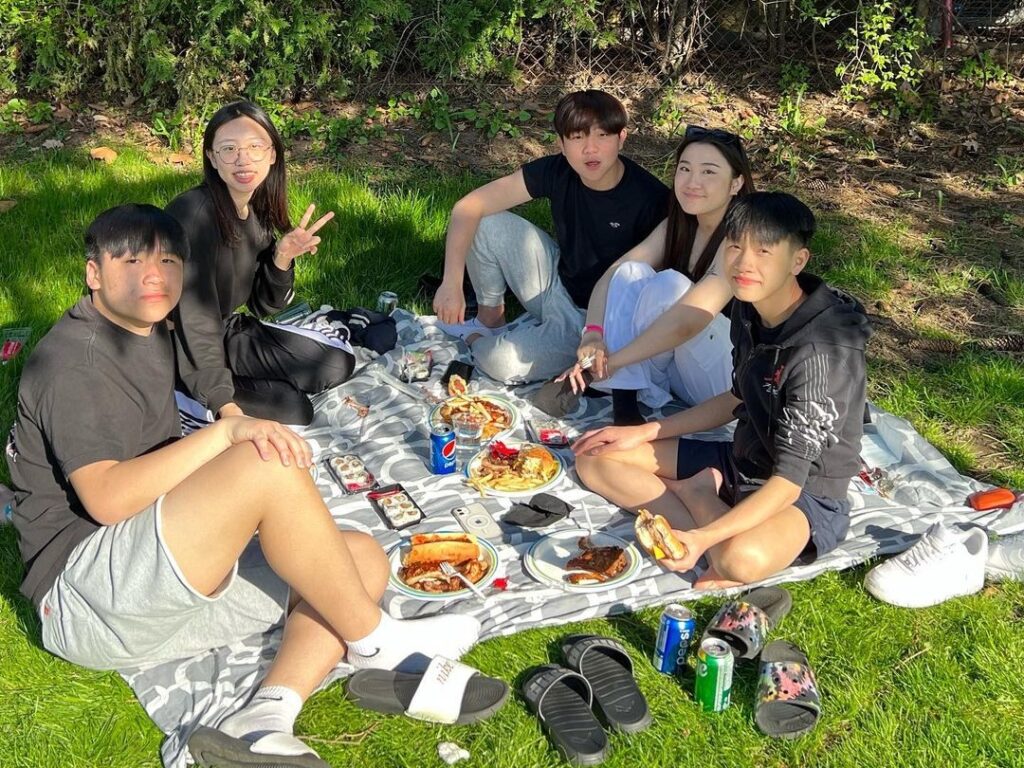 Friends gather on the grass, sitting on the ground, and relishing a carefree good time.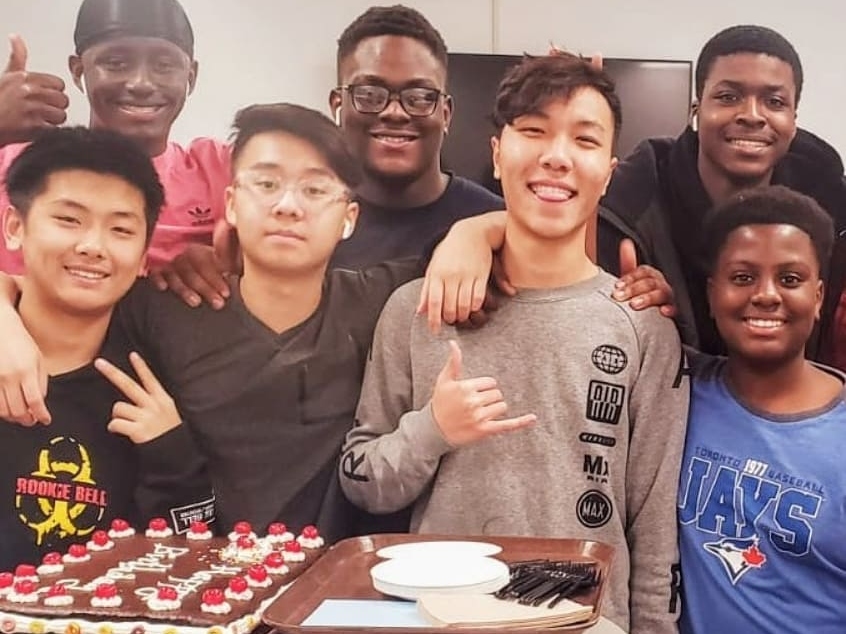 As per special request, both parents and students may customize a special birthday party (extra costs apply). Our cafeteria will prepare delicious pizza or cake for you to share with friends and those moments unforgettable!
Pop-up Food Events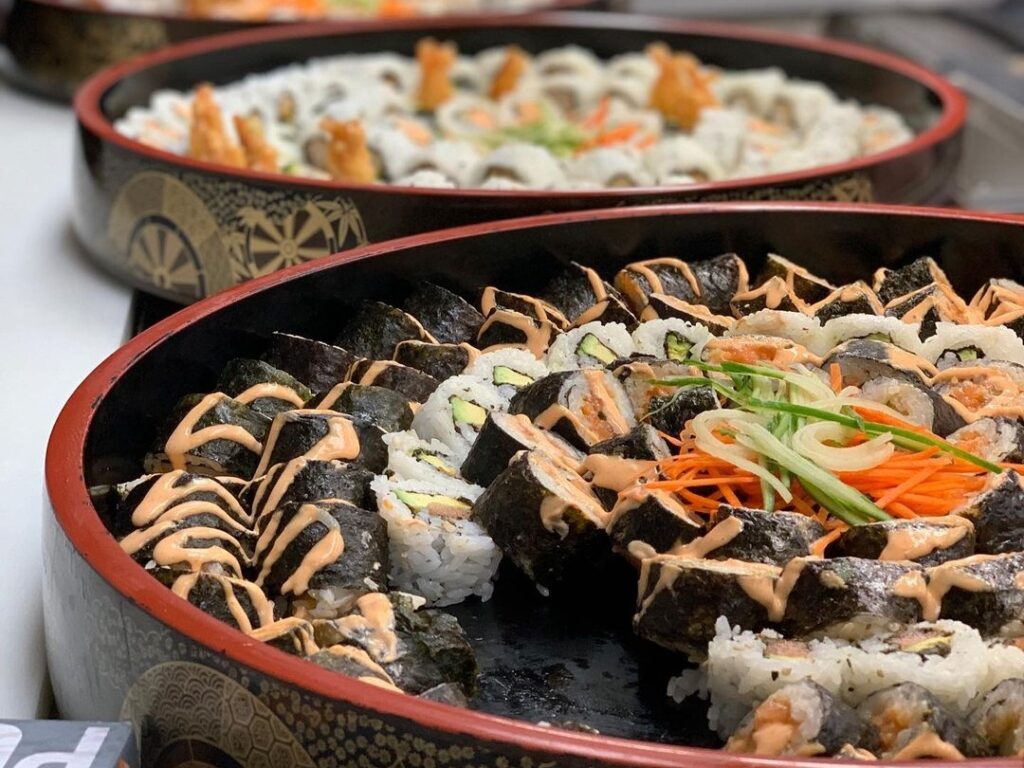 Pop-up food booth serve up delectable treats that'll satisfy everyone's taste buds, including sushi freshly made on-site.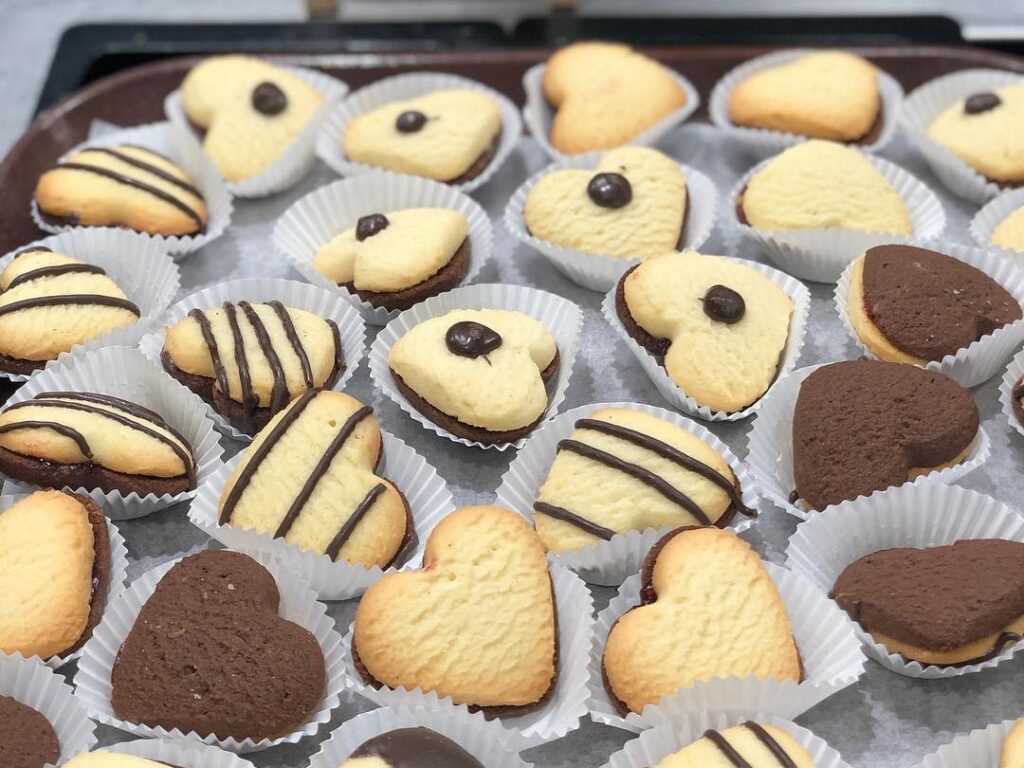 Valentine's Day cookies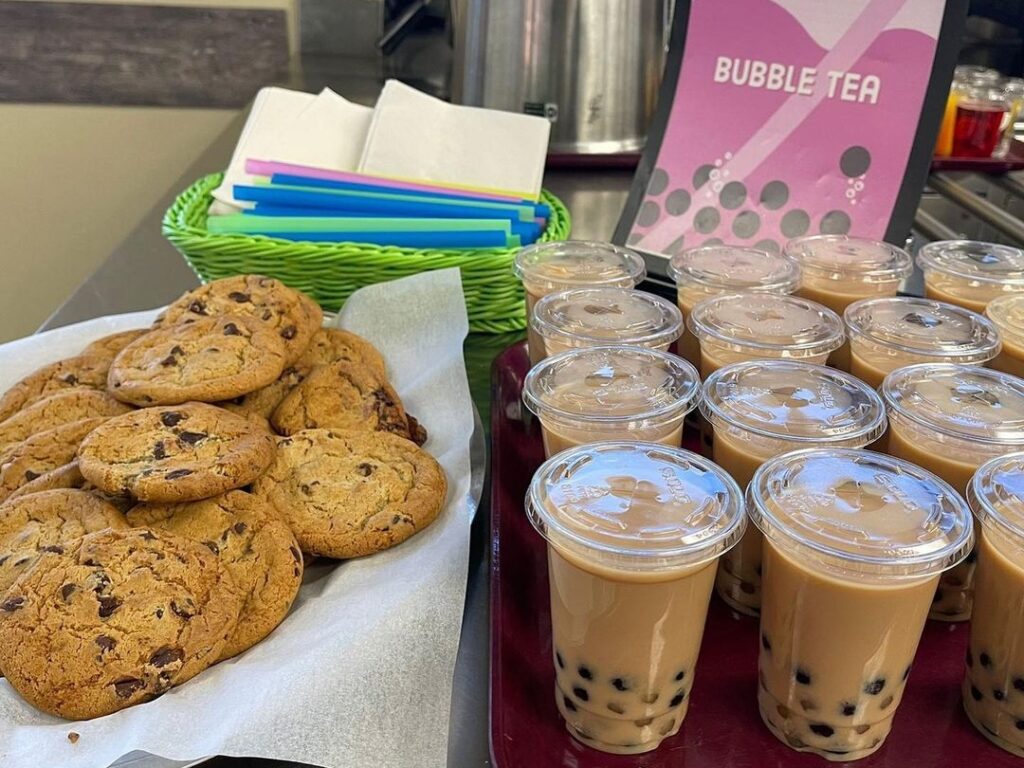 bubble tea and chocolate cookies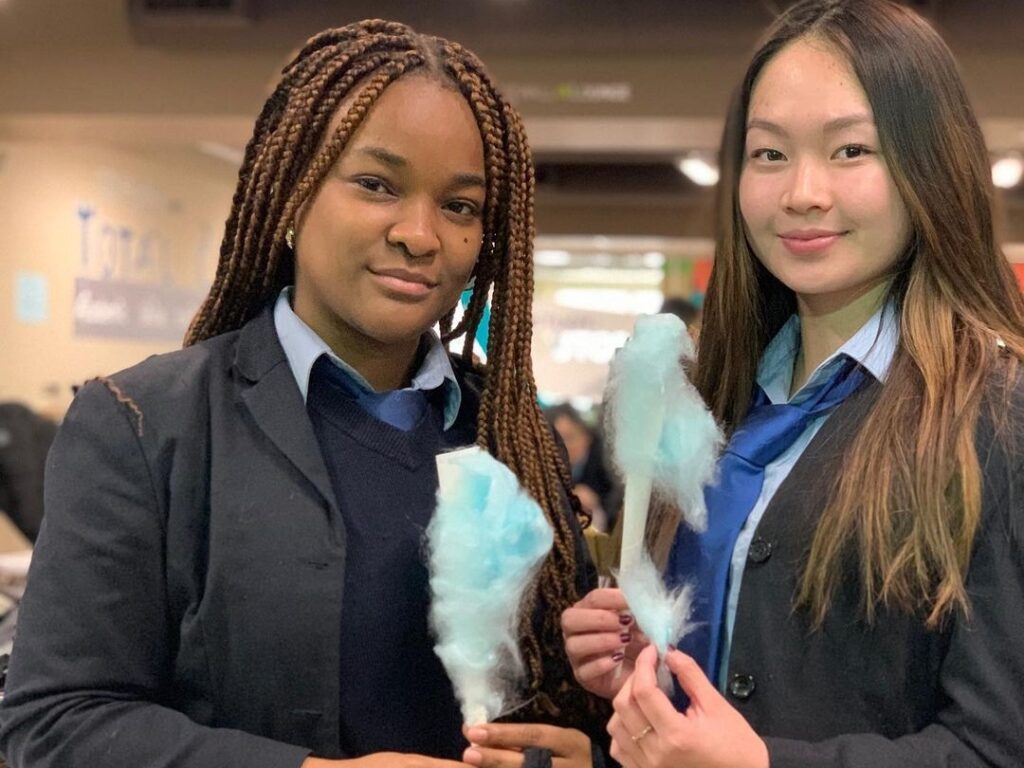 Even marshmallows that are not only sweet but also pleasing to the eye!
Essential Nutritional Knowledge and Cooking Skills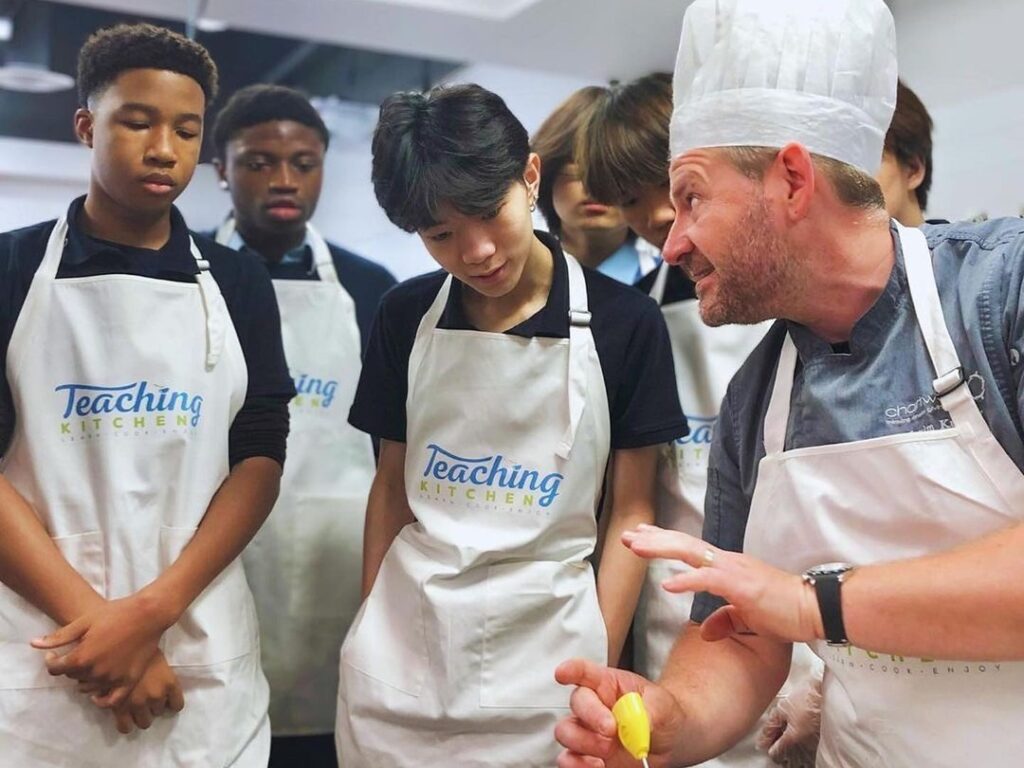 CIC's dedicated Culinary Classroom boasts state-of-the-art kitchen facilities. It serves as the hands-on training base for nutrition classes and various other activities, including cooking and baking clubs. Every day, a diverse group of students gathers here to hone their culinary knowledge and cooking skills.
Chartwells Chefs and nutrition teachers are here to guide students in the art of cooking simple dishes. These skills are not just for life on your own; they're also for those moments when you want to wow your friends with your culinary talents.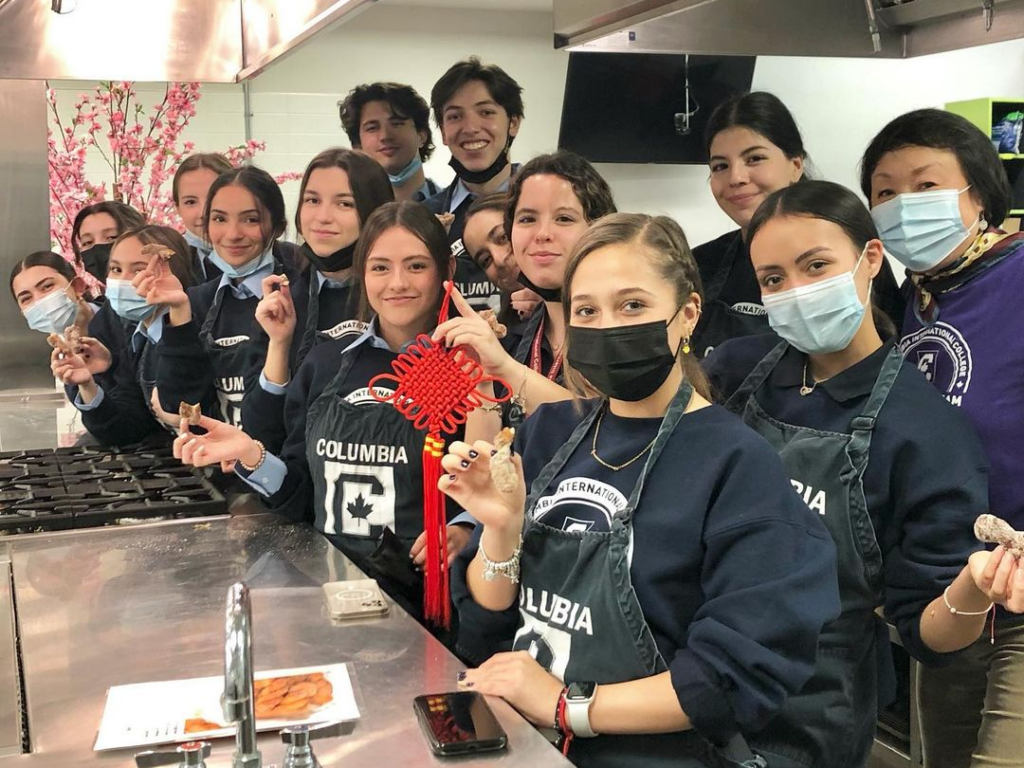 The Culinary Classroom has become a gateway to exploring diverse food cultures from around the world. 🌎🍴 In a unique blend of traditions, even Western students are learning to craft dumplings to celebrate the Spring Festival.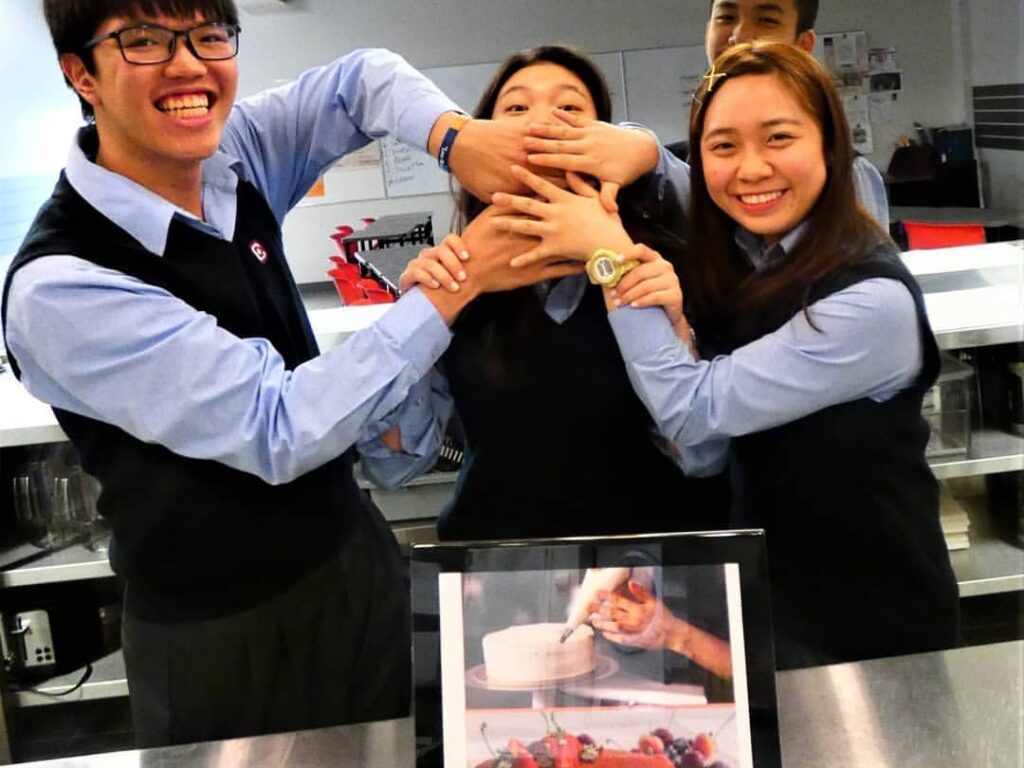 The happiness on these students' faces as they crafted their own cakes was truly priceless!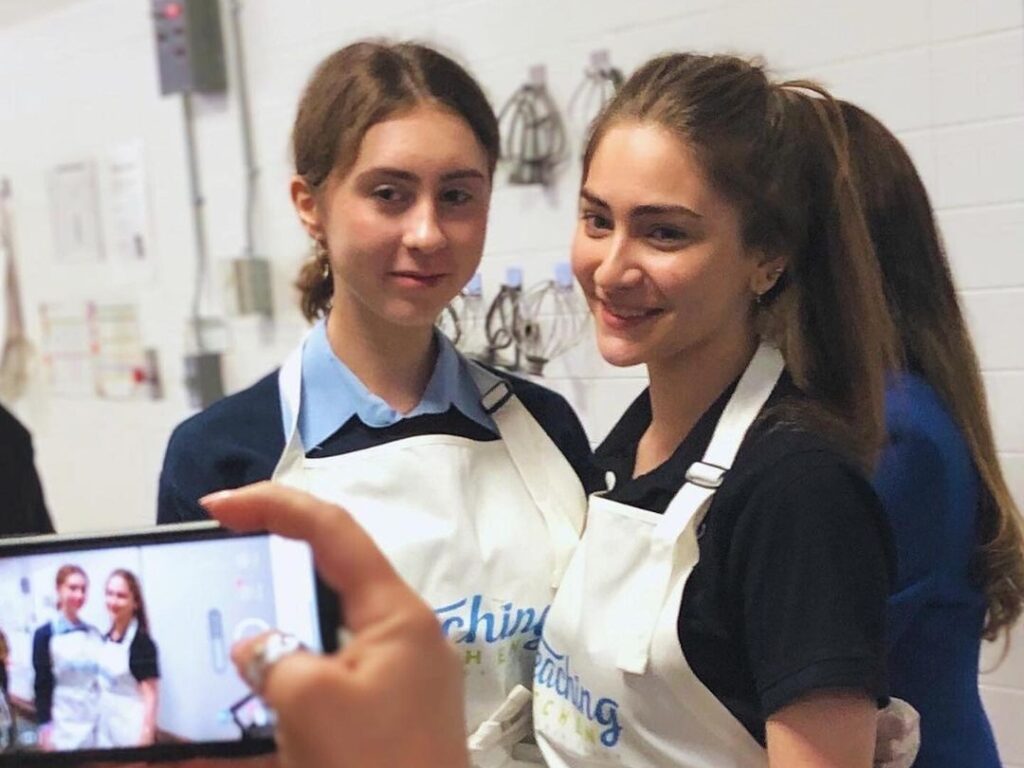 CIC also has an open kitchen right in the residence. Students can explore cooking and unleash their inner chefs through DIY culinary adventures.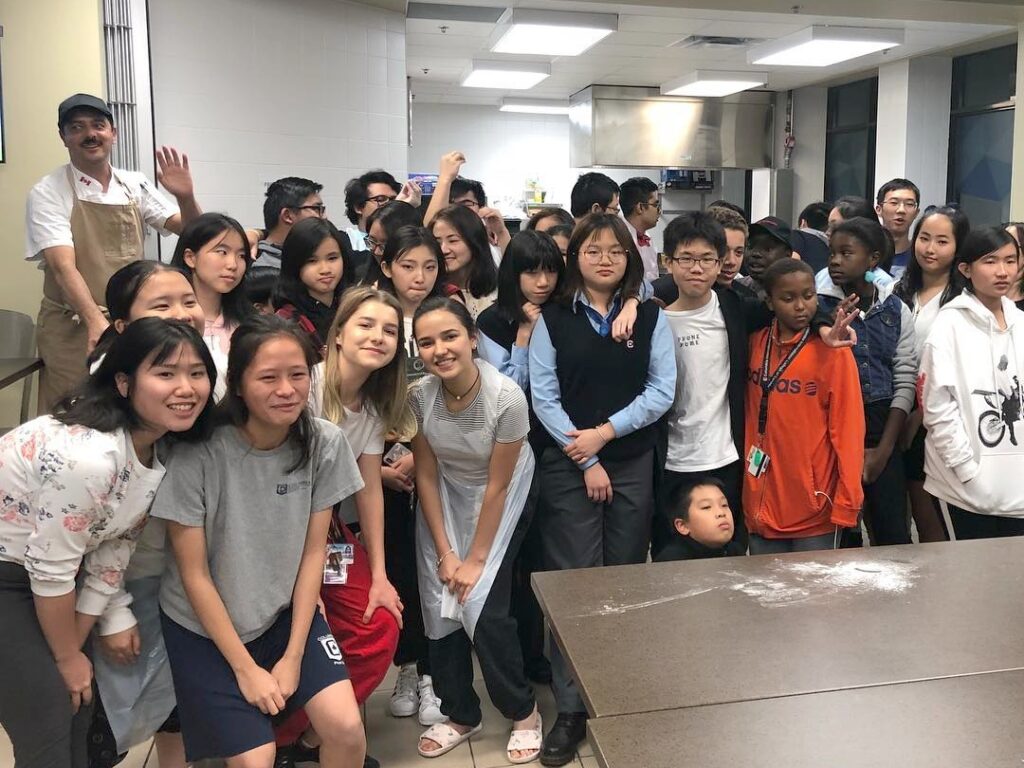 Residence cooking demo – not just about cooking; it's a fantastic opportunity to come together with friends and create lasting memories!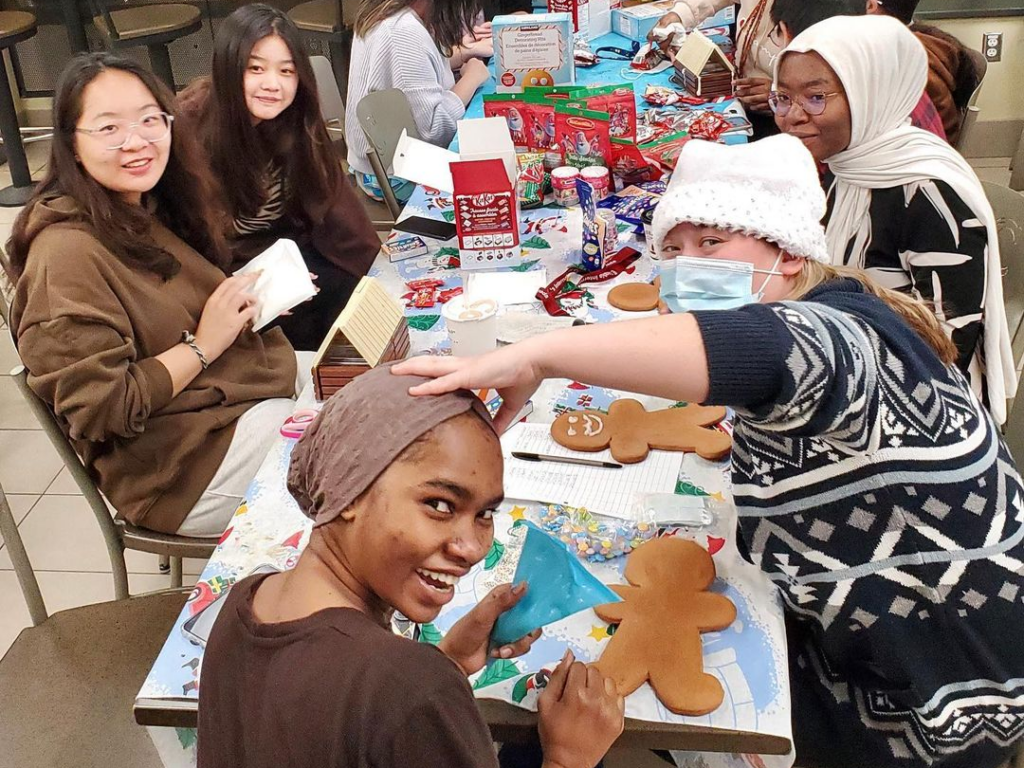 Christmas at CIC is all about togetherness and gingerbread fun! Students gather to make adorable gingerbread men and spread the holiday cheer.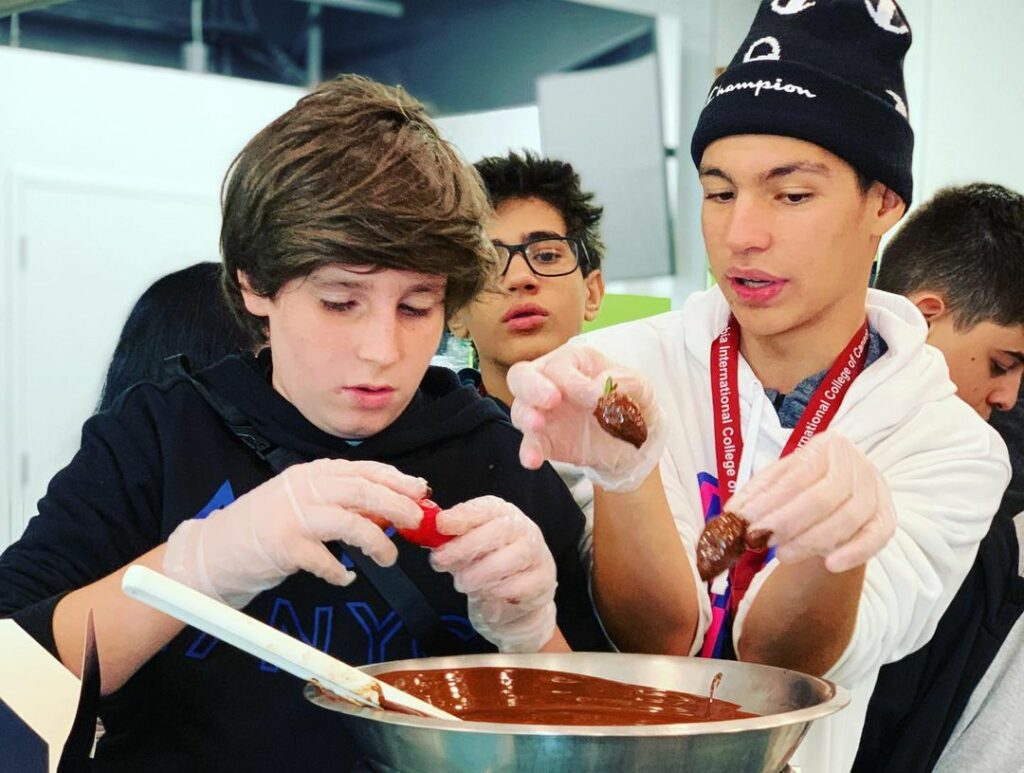 Strawberry chocolate making drew quite the crowd, with many boys enthusiastically joining in on the sweet fun!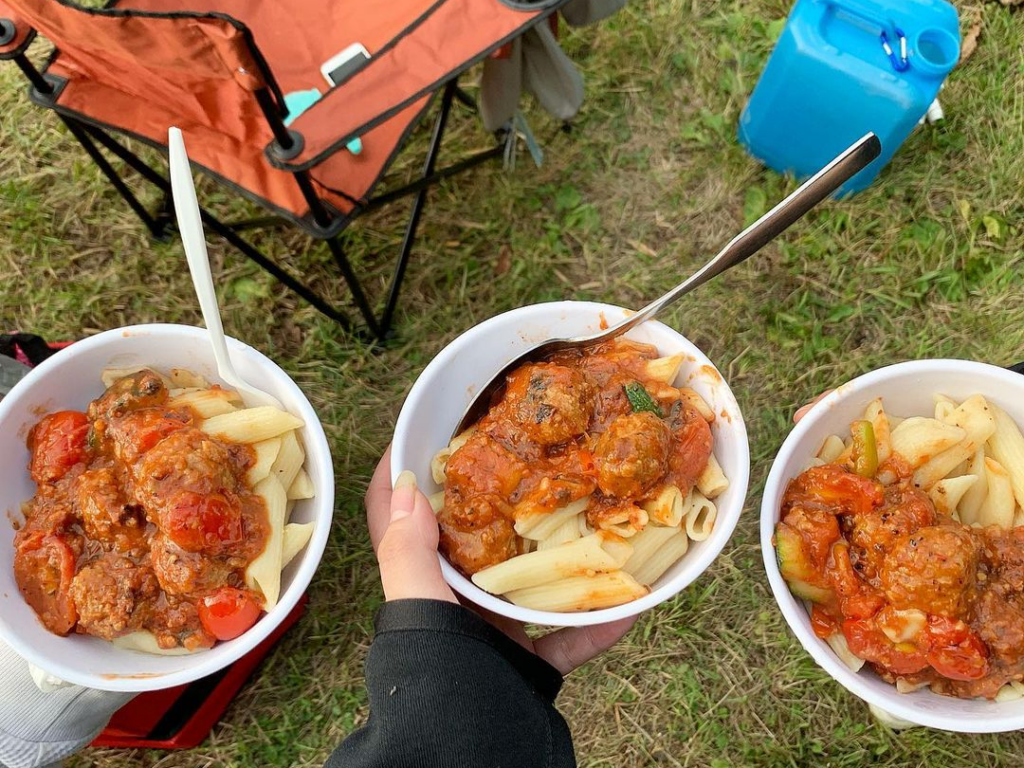 Cooking skills come in handy – during a Duke of Edinburgh Award camping adventure, our students showcased their culinary skills by preparing mouthwatering spaghetti with meatballs and tomatoes over a wood fire.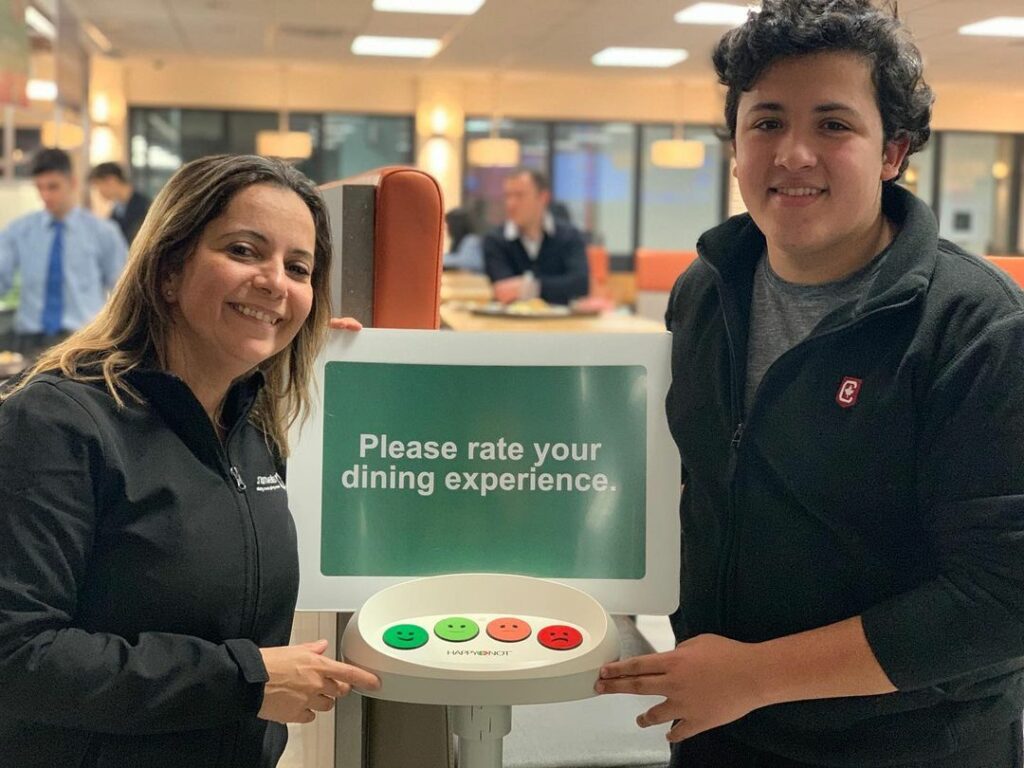 How would you rate YOUR CIC dining experience?